On May 2, Jordan E. Cooper was nominated for a Tony Award for Best Performance by an Actor in a Featured Role in a Play for his production "Ain't No Mo.'" His play received six nominations. To read about the other Culture Shifters, return to the list here.
One December evening before Jordan E. Cooper's play "Ain't No Mo'" went onstage at the Belasco Theatre on Broadway, a playlist sequencing Luther Vandross, Destiny's Child, Missy Elliott and Juvenile blared from the speakers. A few Black audience members started twerking and chanting from their front-row orchestra seats while some older white viewers seated nearby stared in confusion.
It was exactly the type of crowd participation that Cooper envisioned: seeing new and regular Black theater patrons embrace modern, unapologetic American drama by young Black playwrights on the Broadway stage.
"That is literally what I came to do: take this space — because the third balcony was a section that was reserved for colored folks when the theater was first built, so to think that we're literally in a building that was designed to designate us to being small, out of the way, quiet and not seen is liberation, freedom and what we strive for," Cooper said.
"Ain't No Mo'," Cooper's Broadway debut, meshes sketch comedy, satire, church sermons, pop culture, history, current events and avant-garde theater. The show depicts a hypothetical mass exodus of Black passengers on a one-way flight back to Africa as a solution to eradicate racism and social injustice. The Obie Award-winning playwright became the youngest Black person since Lorraine Hansberry to premiere a theatrical production for the Broadway stage.
Cooper started writing "Ain't No Mo'" in 2016 as a cathartic way to deal with the onslaught of police killings of unarmed Black folks. He started reading some of the pages for the show's director, Stevie Walker-Webb, at a dinner party before spending three days at Webb's home to finish writing. Cooper introduced a 10-minute version of "Ain't No Mo'" at the Kraine Theater that year before its world premiere at The Public Theater three years later.
Though Cooper, 28, admits to being a nerd for any and all Black history facts and firsts, the outspoken writer is more interested in producing quality work that, like Hansberry, celebrates and intersects his Black and queer identities.
"I'm so incredibly grateful that I get to follow her lead," he said. "'A Raisin in the Sun' was probably one of the first plays that I ever read. She really did shake things up as far as how Black people were seen on the American stage, and I get to continue that legacy of shaking up how Black people are seen."
Cooper played Peaches, the hilariously spicy, no-nonsense flight attendant whose appearance is an amalgamation of Megan Thee Stallion, Lucille Ball and Whitney Houston. Beginning on Nov. 9, the production put on 22 show previews at the Belasco ahead of its 29 full performances from Dec. 1 to Dec. 23. The show was extended from its Dec. 18 closing date following the #saveAINTNOMO campaign Cooper created as an effort to call attention to the lack of outreach and marketing Broadway provides to attract Black audiences.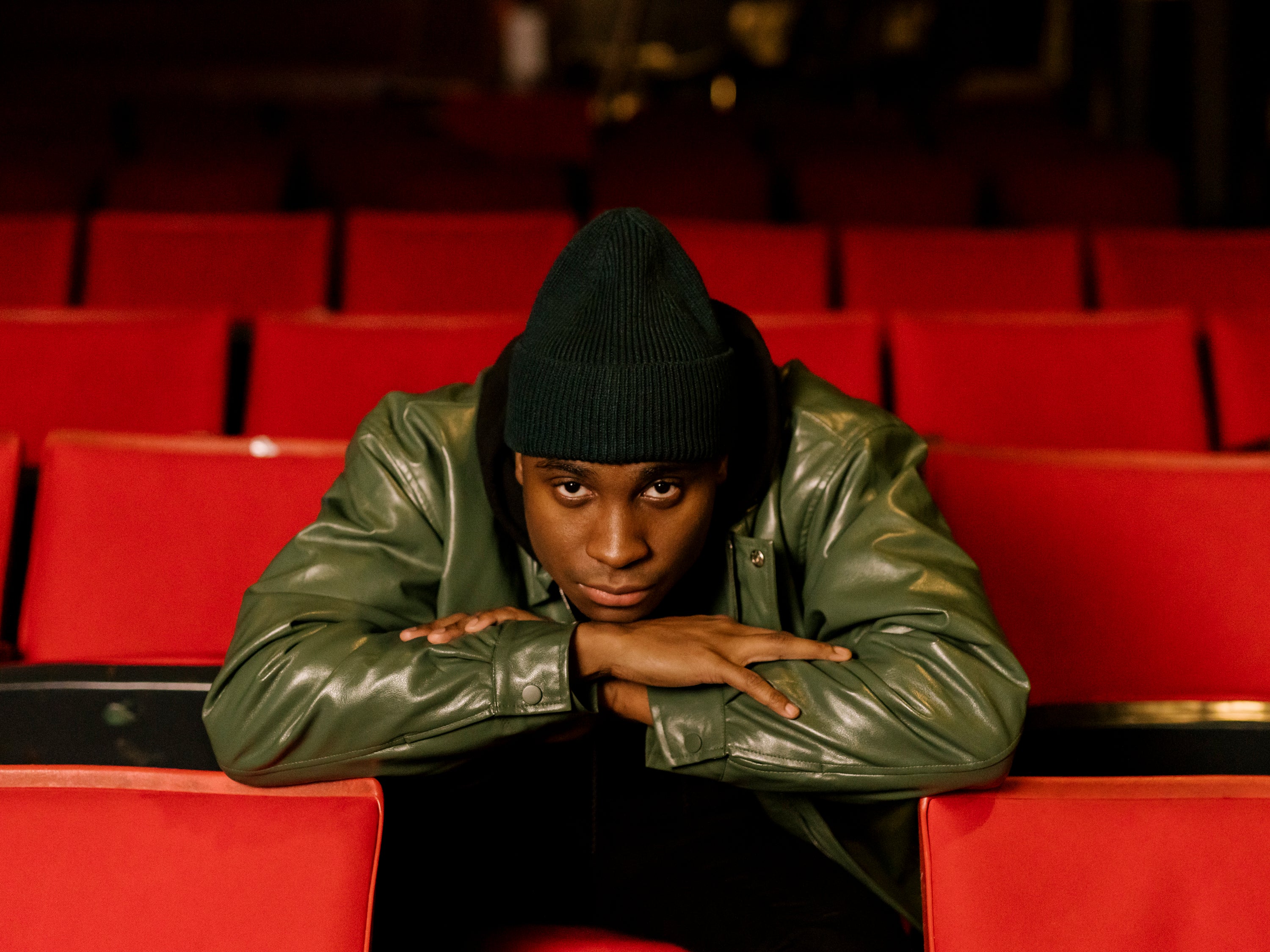 Despite Broadway's archaic style of promotion, word of mouth about "Ain't No Mo'" yielded a wealth of support from various Black public figures. Lee Daniels, RuPaul, Dwyane Wade and Gabrielle Union came on as producers. Tyler Perry, Shonda Rhimes and Will and Jada Pinkett Smith bought out numerous performances, while Patti LaBelle, Whoopi Goldberg, Queen Latifah and Billy Porter attended.
"They believed in the work that was happening, thought it deserved to be there and people needed to see it," Cooper said. "That's the work: putting your money where your mouth is. If you want to see Black art succeed, pour into it. I can't thank them enough, and it's setting the mold for how we should look to do things in the future, how we have to support each other and work that we believe in."
Cooper, who launched his own production company, Cookout Entertainment, doesn't regret pouring his energy into developing his major stage work but knows he has to incorporate that same hustle into his output moving forward. "The problem is a lot of people just didn't know about it," he added.
"It continues the conversation around getting Black people not just onstage but in the seats. Broadway has to be more strategic about letting Black folks know the shows are there for them, too, and not having to just put Denzel in the play in order for Black people to hear about it. We have to let people know they can be themselves and enjoy it when they come into the theater."
Cooper is also a small-screen change agent. He's the co-creator, executive producer and showrunner of his first television project, the BET+ live-audience sitcom "The Ms. Pat Show," which begins its third season on Feb. 23. The multi-camera series premiered in 2021 and made Cooper, then-26, the youngest Black showrunner in television history. The straight-no-chaser program also earned BET its first Emmy Award nomination in 42 years.
The dramatist landed "The Ms. Pat Show" after Daniels, who vetted Cooper to become a writer on his series "Star" in 2018, encouraged him to read comedian Patricia "Ms. Pat" Williams' 2017 memoir, "Rabbit," to see if he could come up with a show concept. Williams already had a deal with Fox, but Cooper knew its unflinching tone belonged on another network. A lifelong fan of TV legend Norman Lear, Cooper thought an R-rated classic sitcom that allowed him to address issues like Black people in therapy, depression, sexual assault and generational mistakes without being preachy could work.
Directing four episodes for this upcoming season and taping one episode per week, juggling both stage and screen duties, is living in two worlds for Cooper. The Drama League Awards recipient appreciates how quickly his team can deliver on the fly if he whispers a monologue or joke in the cast's ears or makes random suggestions to the script.
"I'll say action, and they'll deliver it like they've been rehearsing it all week," Cooper said. "It moves fast, but you're able to play with it. I'm able to talk about all of these things that the privilege of television places in people's living rooms. I'm glad that I'm able to make people laugh and create the 'hood version of Ethel and Lucy."
Williams had worked with a couple TV writers who didn't work out, but said Cooper was "the first writer that I had that really was invested and listened."
"He really just became a living recorder, everything I said he wrote down," Williams said. "If you're working with Jordan and Pat, it's more than just money, it's a relationship. An unbreakable relationship."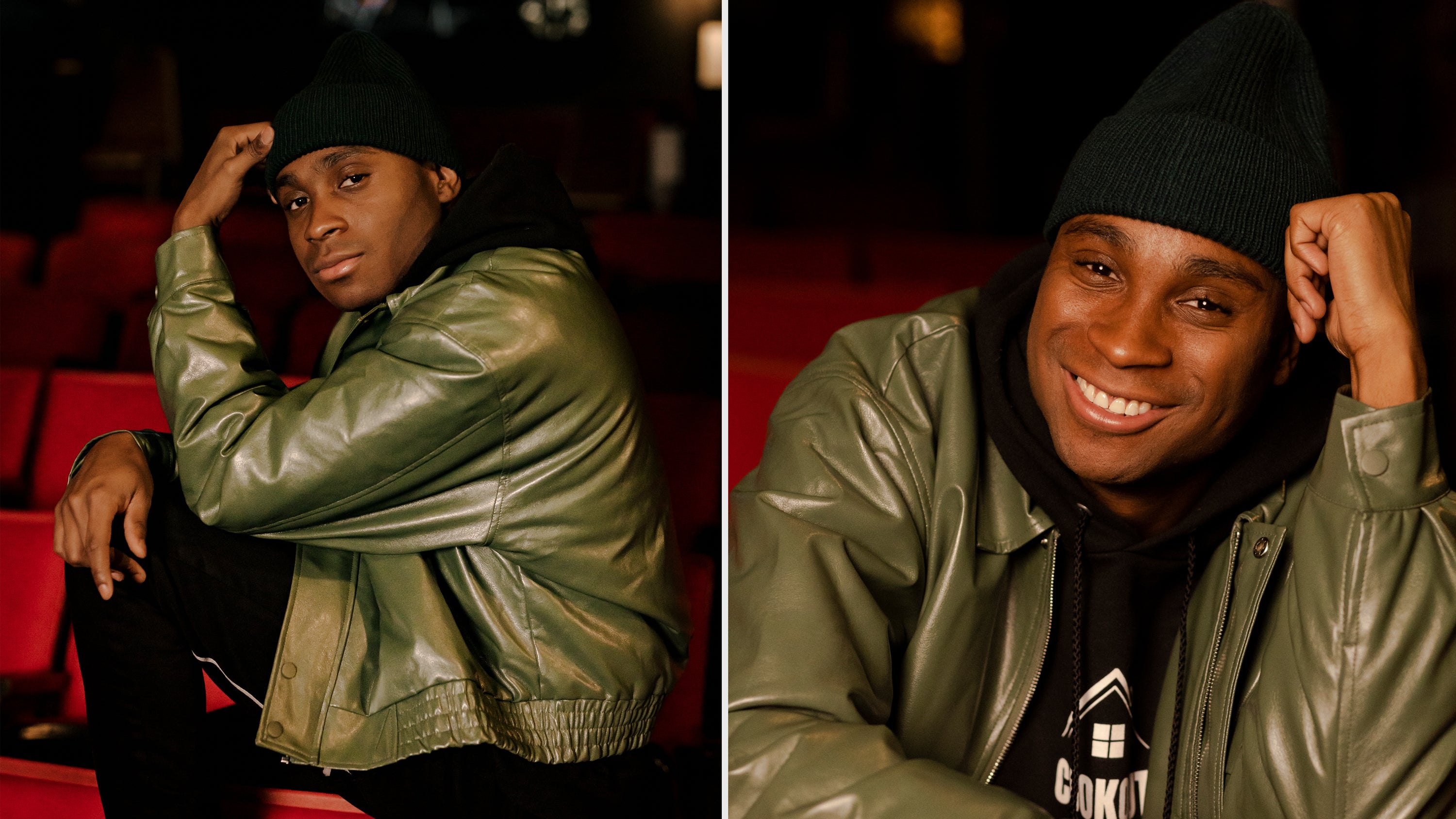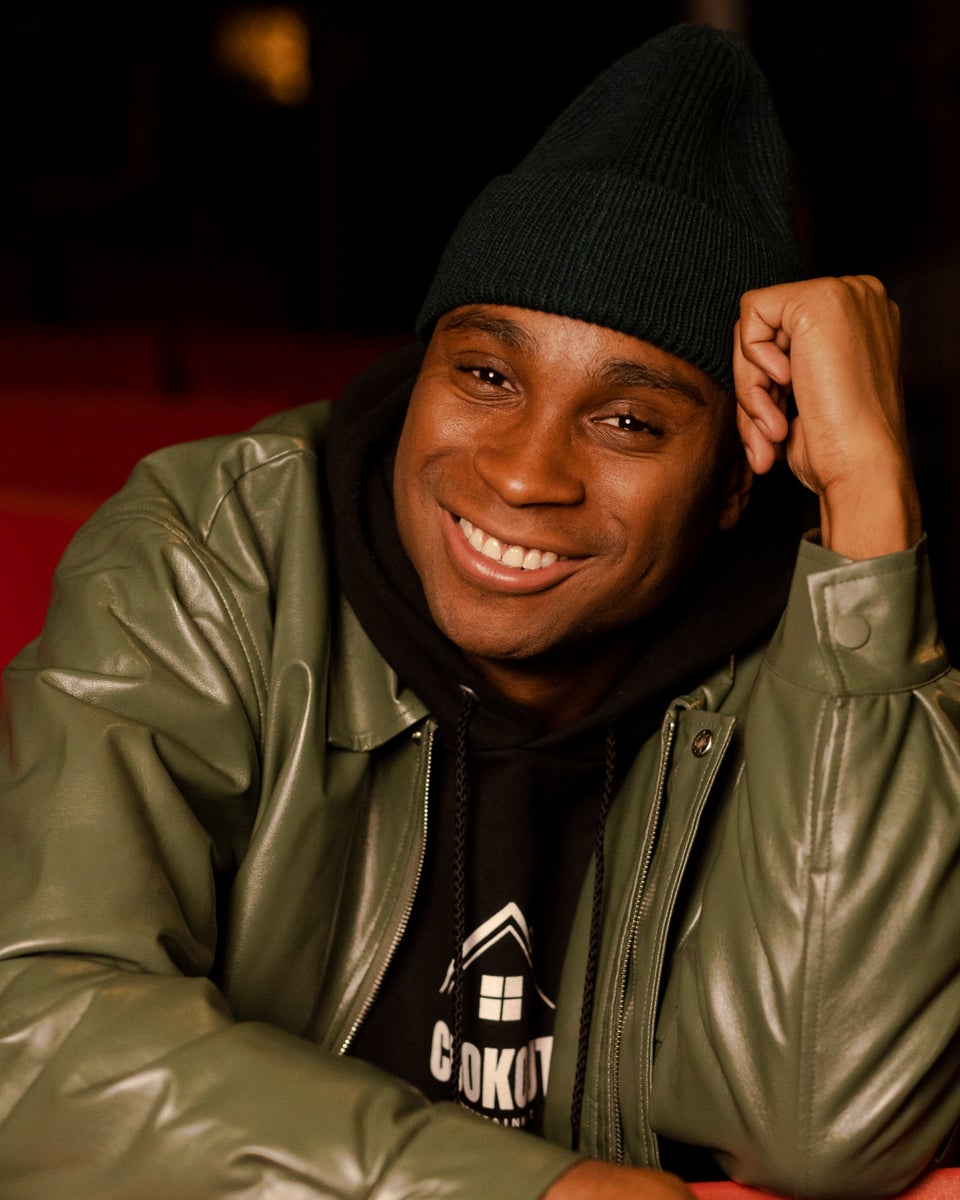 Elias Williams for HuffPost
Jordan E. Cooper wants to see a more welcoming Broadway. "Broadway has to be more strategic about letting Black folks know the shows are there for them, too, and not having to just put Denzel in the play in order for Black people to hear about it."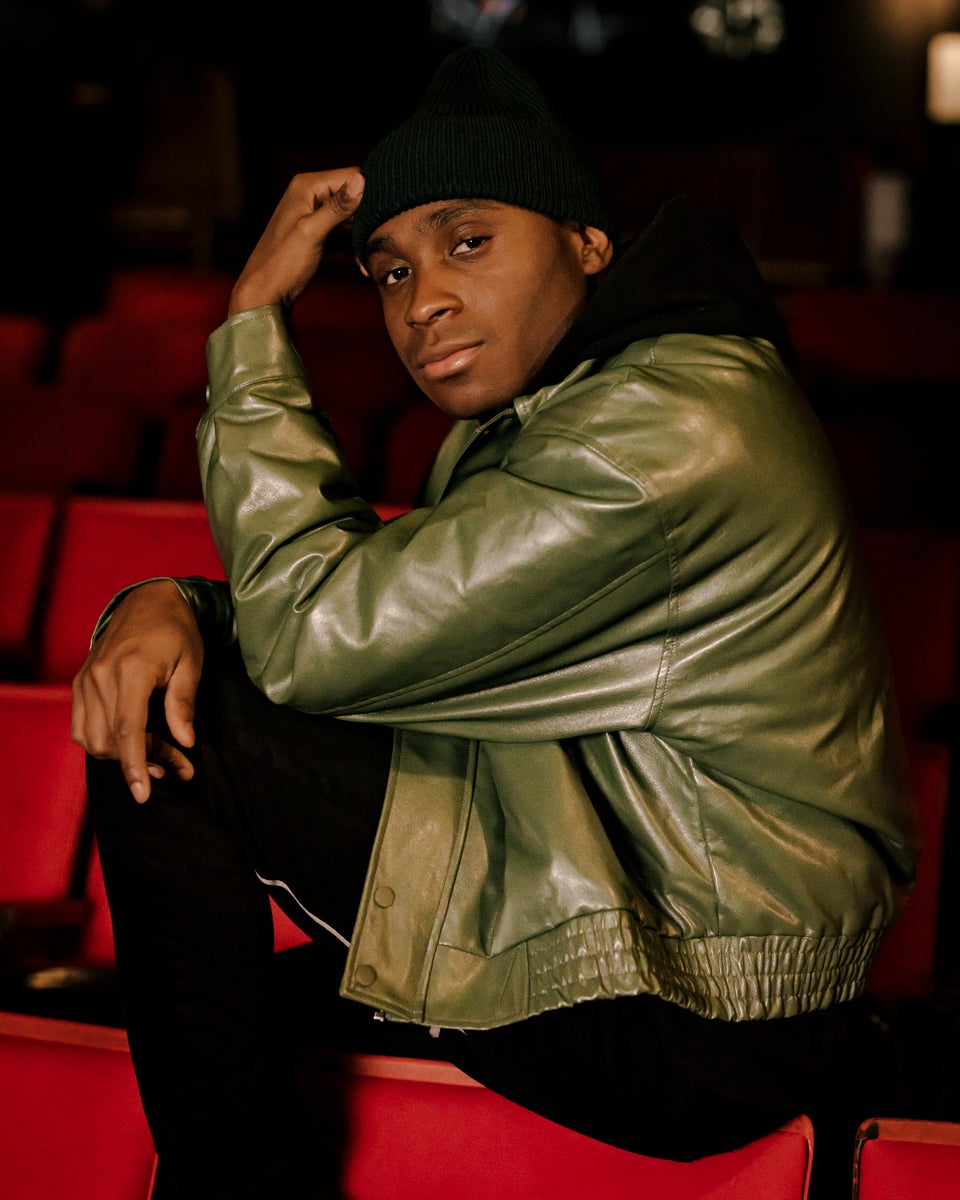 Growing up near Dallas-Fort Worth in the football-crazed town of Hurst, Texas, Cooper started out as an athlete before realizing he had a knack for storytelling. By the time he was 6, he enjoyed putting on performances mirroring TikTok sketches and Instagram reels in his living room and backyard but didn't have a clue he could pursue writing and performing as his livelihood. When he was 7, he ruffled some feathers in his church when his parents were pulled to the side after he wrote a play that exposed some of the congregation's dirty laundry.
"I couldn't help but tell stories, and it found me in the most organic way," Cooper said. "I just loved to do it. I would cut up my mom's wigs and dad's work uniform to make costumes or make a double out of my teddy bear with the camera behind his head to look like I was talking to myself."
Cooper took a leap of faith and relocated to New York City in 2014 to enroll in the New School for Drama to study both acting and playwriting. Posting up in theater lobbies to write socially conscious scripts like "Black Boy Fly," "Alice Wonder" and "Sweet Chariot" because he couldn't afford tickets, he got regularly cast as an extra to pay the bills. The Whiting Award for Drama recipient was cast in the final season of "Pose" in 2021 as Tyrone, who took over for Billy Porter's character, Pray Tell, as announcer in the ballroom.
The multitalented dramaturge credits not having any close family or friends nearby in New York for fueling his confidence in his creativity and identity. "I got to see the liberation that I had in my writing," Cooper said.
"Nobody cared as a Black boy growing up in the South. Being queer is not where it's at. It ain't cute, and it ain't fun. You feel like the only one that exists in the world a lot of times, but in New York, nobody gives a damn."
What Cooper is most proud of is advancing to the Broadway stage on his terms. He knows more work needs to be done: constantly striving to fight for more diversity, equity and inclusion in the audience by crafting eyebrow-raising art that reflects the crowd. He continues to get questions about how white audiences in theater will respond to his voice but understands that real change comes with creating what's authentic.
"It's writing what feels true to me, but writing what scares me," Cooper said. "It was so beautiful that people felt like they never seen that type of Blackness on stage before, but we should be liberated in any space no matter who's listening, looking or watching. We've spent too many centuries in this country editing ourselves, so it's up to the artists to really have those bold, open conversations that people are already having in the house."