The legal battle over Rep. Scott Perry's (R-Pa.) phone has become clearer.
"The powerful public interest in accessing these judicial records cannot be understated," wrote Howell in her memorandum on Friday.
Perry, a close ally of the former president, sued the Department of Justice (DOJ) to prevent his phone from being accessed. However, he quietly dropped that suit in October while continuing to assert that the Constitution's "speech or debate" clause should shield it from investigators.
While Howell allowed Perry to keep 161 of his records from investigators, she ordered him to disclose 2,055 files, which included 960 of his contacts with the executive branch.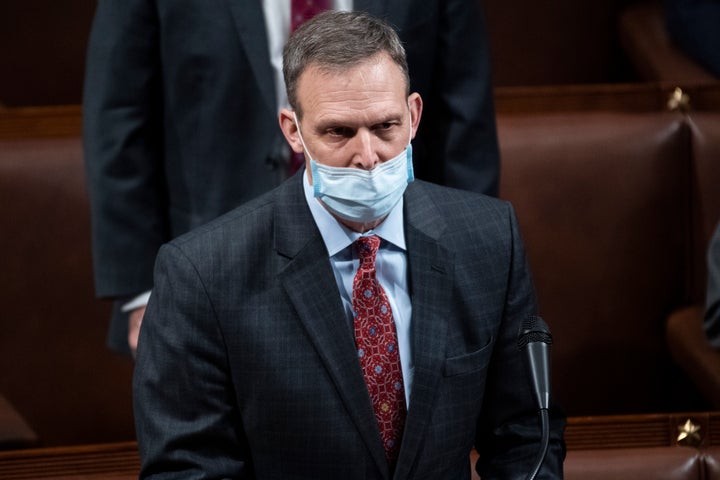 "What is plain is the clause does not shield Rep. Perry's…political discussions…with state legislators concerning hearings before them about possible election fraud or actions they could take to challenge election results in Pennsylvania," she wrote in December.
The Washington, D.C., judge added this "astonishing view of the scope of the legislative privilege" Perry claimed to be protected by "would truly cloak Members of Congress with a powerful dual non-disclosure and immunity shield for virtually any of their activities."
Perry not only served as a liaison between the White House and DOJ official Jeffrey Clark in the days after Trump's election loss but was also named as one of at least five Republicans who sought preemptive pardons before the end of Trump's term.
Perry was previously subpoenaed to testify by the Jan. 6 committee but refused to show.
Howell's ruling that the files warrant investigation is still being debated by a three-judge panel of the D.C. Circuit Court of Appeals, according to Politico.
Should they reject Perry's argument that the "speech or debate" clause should protect his communications, he would have to request the full bench of D.C. Circuit Court judges — or the Supreme Court itself — to reconsider.
Popular in the Community