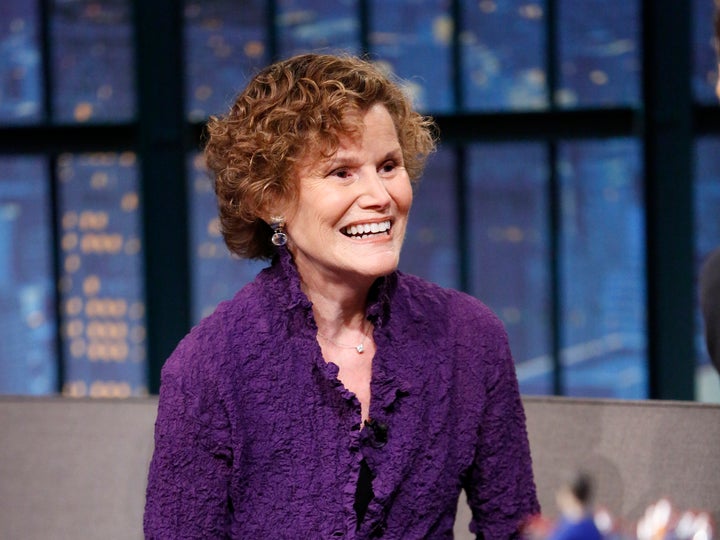 Legendary children's author Judy Blume has agreed to have one of her most beloved books turned into a movie.
Deadline reports that she has signed away film rights for Are You There God? It's Me, Margaret, her groundbreaking 1970 coming-of-age book about periods, crushes and a young girl's earnest search for God.
The 80-year-old author reportedly turned down numerous offers for film rights to her books over the years ― until now.
According to Deadline, rights to the book were awarded to the California-based production company Gracie Films, led by James L. Brooks, and director and producer Kelly Fremon Craig, who worked on the 2016 coming-of-age film "The Edge of Seventeen."
Fremon Craig told Deadline that she moved quickly to secure film rights in August, after spotting a tweet from Blume that indicated the author was ready for her books to be made into movies.
"I read this at 3 AM, and wrote my reps in the middle of the night: do whatever you can to get this," Fremon Craig told Deadline about the tweet. "Then I wrote a long and passionate email to her, telling her what her books meant to me, particularly Margaret, how it came along at a time when I needed it most. She was the first author who made me fall in love with books and by extension, film."
Blume, reportedly a fan of the producer's work, agreed to move forward with Fremon Craig and Gracie Films. The team will settle on a distributor for the movie after a screenplay is written, Deadline said.
Fremon Craig expressed her excitement for the upcoming film on Twitter.
Blume's classic book has been treasured by generations of girls seeking answers about all the tricky parts of puberty that aren't taught in sex-ed classes. The story follows a sixth-grader named Margaret, who has big questions about life and what it has in store for her ― like "Is it OK to pad your bra?" and "Why haven't I gotten my period yet?" Born into an interfaith household, Margaret is also trying to figure out if she should stick to one faith tradition. She struggles to separate what the adults in her life want for her and what she wants for herself, all the while having private conversations with a God who doesn't seem to neatly fit into any specific religion.
In the 1970s, the book stood out among others published for young girls because of how honestly it dealt with matters like religion and sex. As a result, some parents called for the book to be banned or censored.
"I talked to my own private God the way Margaret does. I would plead, 'Just let me be normal,' which meant let me have my period, give me some breasts, and hurry up," Blume said. "You know, the 50s, the body image for women was round and curvy, and I was this skinny little thing, very small, and I wanted to be round and curvy the way round and curvy women today want to be skinny things."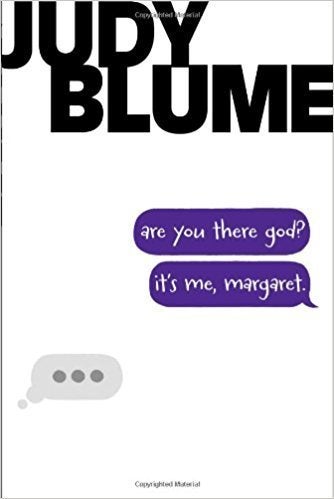 She said her theory is that children tend to read about things they aren't yet able to understand.
"Kids will actually go to Mom or Dad and say 'What does this mean?'" she said. "Which is the perfect time to talk to them about it."
Fremon Craig said she has met many women who have a special relationship to the book.
"There's something so timely and full of truth and I remember for me that at that age, it felt like a life raft at a time when you're lost and searching and unsure. This book comes along and tells you you're not alone," she said. "Women remember where they were when they read it. I can't think of another book you can say that about."
Support HuffPost
The Stakes Have Never Been Higher
Related
Before You Go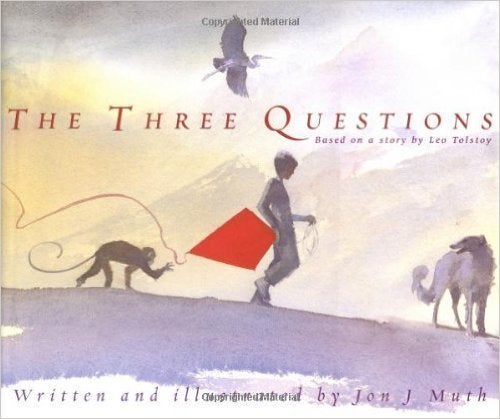 "Spiritual" Children's Books
Popular in the Community