Kate Hudson is reflecting on her first marriage with the benefit of hindsight.
Appearing on "The World's First Podcast" last week, Hudson shared a few anecdotes about her ex-husband, Black Crowes frontman Chris Robinson, with whom she shares 19-year-old son Ryder Robinson. Though that seven-year marriage ended in divorce, the "Glass Onion" actor said she carries the lessons from that union with her to this day.
"He also was so important in teaching me what it felt like to be unconditionally loved," she said of Robinson. "Chris completely opened that floodgate for me. No matter how complicated the relationship got at one point, the most important moment for me was meeting him and him allowing me to understand what that felt like."
Hudson was fresh off her Academy Award-nominated breakout role in 2000's "Almost Famous" when she and Robinson began dating, reportedly moving in together just four days after they met.
Catch a clip from Kate Hudson's "The World's First Podcast" chat below.
At the time, the relationship raised a fair share of eyebrows given that Robinson, previously married to actor and model Lala Sloatman, was 12 years Hudson's senior. By October of that year, the pair had gotten engaged, and tied the knot on New Year's Eve.
Though the marriage may seem hasty to outsiders, Hudson insists she has no regrets.
"I was 21 when we got married," she recalled. "I just jump into the deep end of everything I do. People thought it was impulsive, but I was just like: 'You know what? I'm just going to dive right into this. I'm not gonna second guess it. I'm in love with him. I'm not gonna pretend like: Oh, we should wait. I'm madly in love, and I want to marry him,' and so I just didn't think twice."
Hudson and Robinson divorced in 2007. She co-parents 11-year-old son Bingham Bellamy, with ex-fiancé Matt Bellamy. She and her current fiancé, Danny Fujikawa, welcomed daughter Rani Fujikawa, now 4, in 2018.
As to whether she's changed her approach to relationships since her split from Robinson, she said, "I'm kind of still like that, except with a little more wisdom under my belt."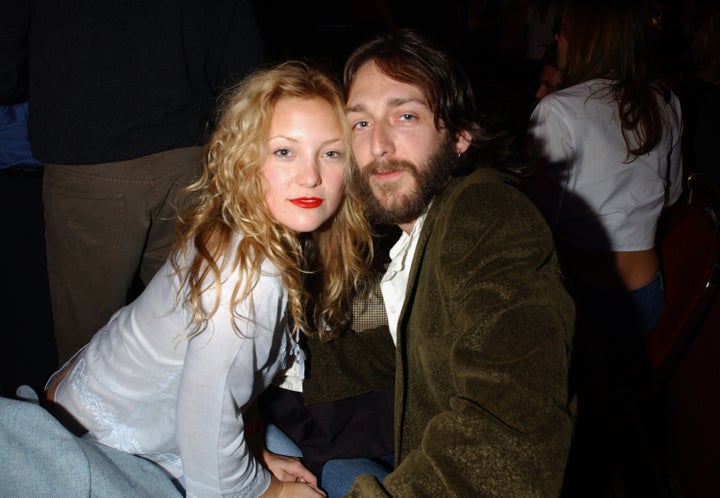 Popular in the Community