The sisters appear to confirm that relations between the two have turned frosty, according to a newly released clip promoting Season 3 of the famous family's Hulu show.
The fight in question looks like it's centered around Kourtney's wedding and the sister's separate relationships with Dolce & Gabbana.
As fans of the reality show may recall, Kourtney's wedding to Travis Barker was "hosted" by the fashion house in May 2022, and D&G provided wedding looks for the entire Kardashian-Jenner clan for the entire trip. Just a few months later, Kim premiered a capsule collection with the designers in September 2022, during Milan Fashion Week.
In the new trailer, viewers see Kendall Jenner ask Kim, "Have you talked to Kourt about Milan?"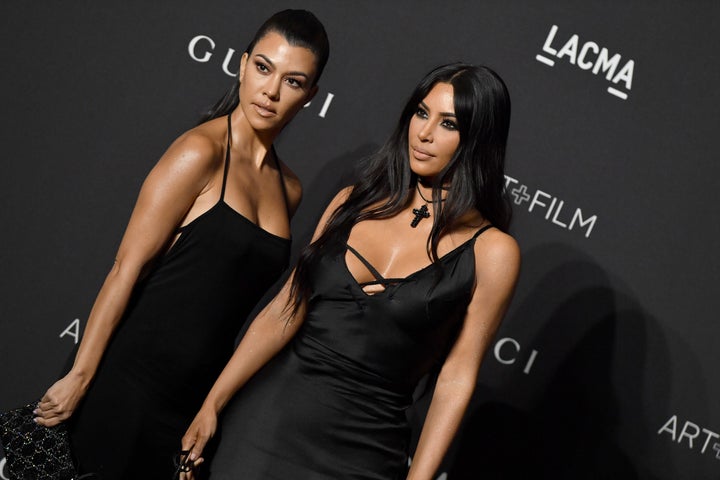 A few seconds later, the camera cuts to Kourtney, who is seated in a confessional and says to the camera, "My sister used my wedding as a business opportunity."
The clip goes to another shot of Kendall, who says that Kourtney "felt like her wedding vibes were, like, stripped from her."
Kim, sitting in a confessional, says that she's "really confused" about a narrative that's emerged.
"I couldn't have been more mindful. I said don't do anything that Kourtney wore to her wedding," she explains.
While younger sisters Kendall and Kylie Jenner seemingly agree that they "see both sides" of the apparent argument, Kourtney sees it differently.
"People think it's a misunderstanding," Kourtney is heard saying over clips of the Milan fashion show. "It's not." In another scene, she says, "It's who she is to her core."
Whether it's actual drama or just good editing remains to be seen, as the season premieres on May 25.
Whatever the case, it's no secret that Kim and Kourtney have gone to war with each other over the years, as tensions culminated in a nasty physical fight between the two in 2020.
Popular in the Community