Lady Gaga has built a career out of defying expectations in music and on film, and her performance at the 2023 Oscars was no exception.
The pop icon make a jaw-dropping entrance at Sunday's ceremony in a floor-length black gown and sheer bustier by Versace. But by the time she took the stage to perform "Hold My Hand," her Academy Award-nominated song from "Top Gun: Maverick," she'd swapped Hollywood glamour for a casual T-shirt, ripped jeans and minimal makeup.
She dedicated her performance to Tony Scott, who directed the original "Top Gun" in 1986. The British filmmaker and younger brother of Ridley Scott also directed such hits as 1993's "True Romance" and 1998's "Enemy of the State." He died in 2012 at the age of 68.
Gaga's stripped-down approach was a marked change from 2019, when she joined Bradley Cooper, who directed and starred with Gaga in "A Star is Born," for a dreamy interpretation of "Shallow" on the Oscars stage.
Watch Lady Gaga perform "Hold My Hand" at the 2023 Oscars below.
As with "Shallow," Gaga's performance of "Hold My Hand" was shot in extreme close-up, putting her unparalleled talents as a musician on full display while nonetheless garnering some amusing responses from viewers.
"lady gaga giving full open mic energy at the oscars like you don't understand i'm obsessed," Vanity Fair's Chris Murphy wrote.
IndieWire film critic David Ehrlich likewise applauded the decision: "Lady Gaga was once again like 'i will only perform at the Oscars if it is filmed in the most uncomfortably intimate way possible' and i love that about her."
Despite the praise, Gaga lost the Oscar for Best Original Song to "Naatu Naatu," from the Indian film "RRR."
Turns out, the minimalist attire may have been by necessity. Gaga, who is currently filming "Joker: Folie à Deux," was initially expected to skip the Oscars. Her performance was only confirmed by Variety hours before Sunday's ceremony.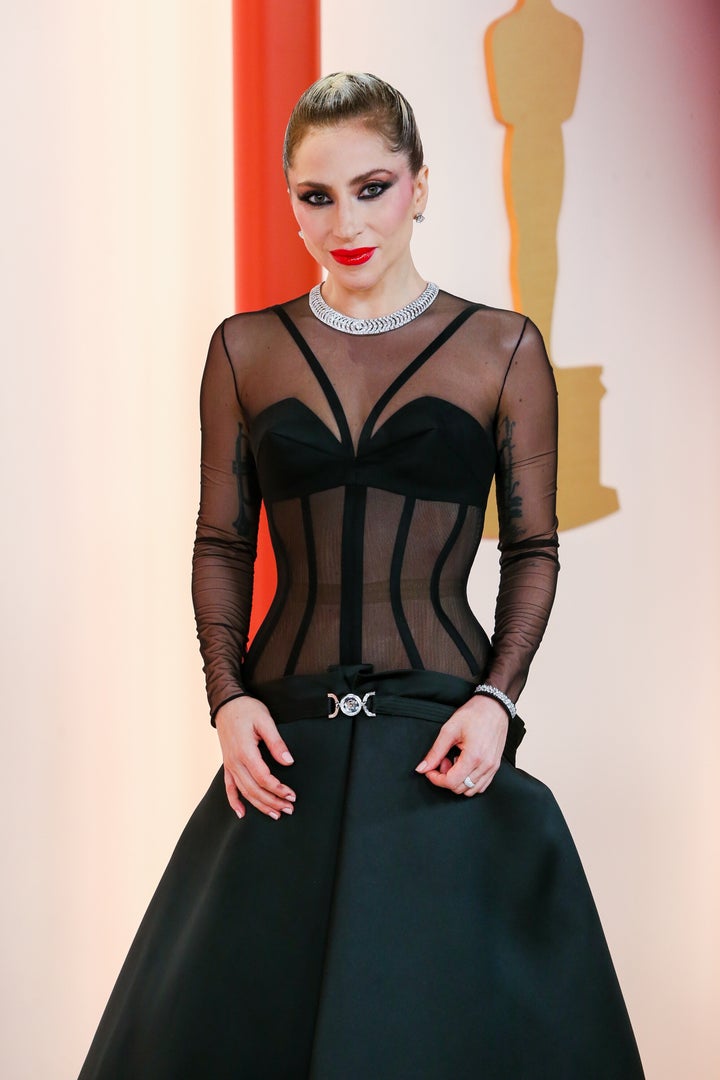 Popular in the Community