Dating a world-renowned hairstylist has already started to rub off on Lukas Gage.
The "White Lotus" actor spoke publicly about his relationship with Chris Appleton for the first time Monday. Appearing on "Today" to chat about his role on Netflix's "You," he was complimented by the hosts on his new haircut before being asked what Appleton thought about it.
"I think this mane needed to be tamed," Gage quipped, before adding: "I also needed to be tamed."
The chat then turned to Appleton, who is set to appear on "Today" later this week.
"I feel very happy, very lucky and very much in love," Gage said of his new beau. "He's a good-looking man. There's something about being in London. I think I got a taste of the Brits and couldn't help myself."
Pointing to a recent snowboarding trip as well as their vacation in Mexico that first ignited rumors of a romance, he went on to note, "We have fun together. We go on adventures."
Watch a clip of Lukas Gage's "Today" interview below.
"If they want to think that, they can," the actor said, when asked if fans should interpret photos of him and Appleton on Instagram as confirmation of a relationship. "I'm a pretty open book about most things in my life, but I have a problem with the culture of everyone needing to know everybody's business and nothing can be sacred. It's a weird line that I'm still trying to figure out."
More recently, however, he's been a bit less evasive.
"I'm very happy," Appleton said. "I'm very much in love, and I feel very grateful to be able to share my time with someone very special."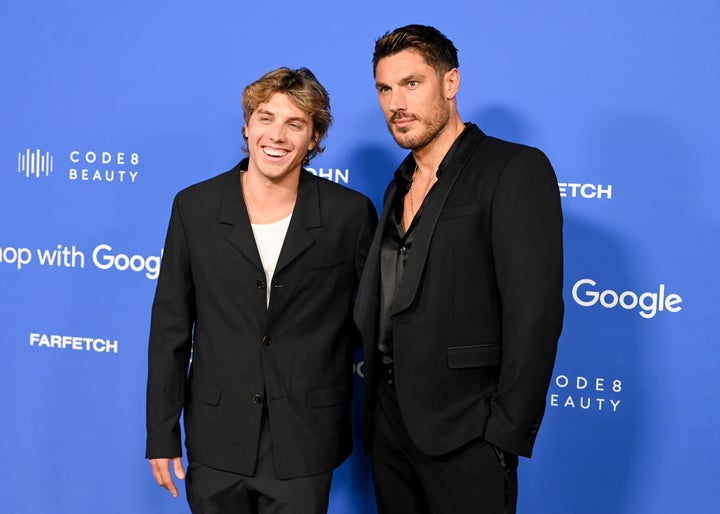 Popular in the Community