The opening weekend of the 2015 NCAA Tournament is over, and if you've already torn up your bracket ... well, don't feel bad. Word is, there isn't a single perfect bracket remaining! In fact, of the 11.57 million brackets filled out on ESPN, 30.4 percent had Villanova in the Final Four. (I had the big North Carolina State upset. See video below for my one shining moment.) The weekend brought a lot of other surprises: UCLA, which many people, including myself, thought didn't belong in the field, reaches its second straight Sweet 16 under Steve Alford. The much-maligned Pac-12 has actually enjoyed a nice showing -- Utah, Arizona and UCLA are still alive, and Oregon beat Oklahoma State in the round of 64. How about the ACC? It's 11-1 and rolling into the Sweet 16 with five teams remaining. The Big 12 lost its highest seed, Kansas, not to mention trendy Final Four picks Iowa State and Baylor.
With the best four days of the year now in the rearview mirror, let's play "Fact or Fiction?" with the tournament's second weekend, which promises to be as electric as the first.
Kentucky will advance to the Final Four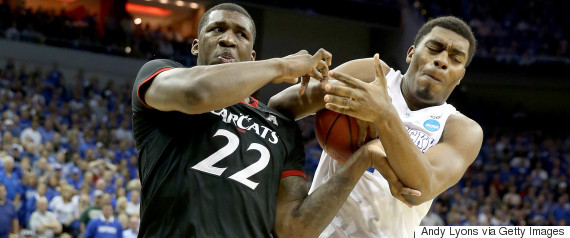 FICTION: Cincinnati may not have beaten 36-0 Kentucky, but it laid out a pretty strong blueprint on how to do so: slow down tempo, be the aggressor and run a slew of ball screens. John Calipari likes to switch, which creates mismatch rebound opportunities down low. The Bearcats gathered 21 offensive rebounds, the most UK has surrendered all year long. Against a better offensive team, such as Notre Dame or Wichita State, which both have a ton of shooters, those rebounds turn into threes, because that's the best time to shoot a three. Kentucky -- which hasn't lost in 350 days -- is tremendous, and it's a huge credit to Cal that he's gotten nine McDonald's All-Americans to buy in on both ends. But don't be surprised if his team goes down before the Final Four.
Gonzaga will make its first ever Final Four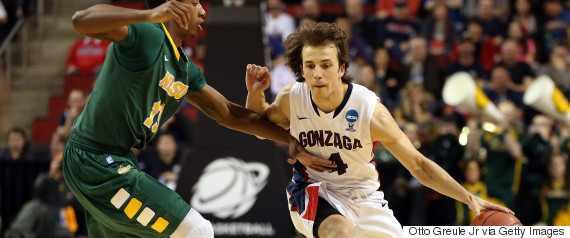 FICTION -- Eleven-time West Coast Conference Coach of the Year Mark Few is the all-time winningest coach percentage-wise in the country, at a staggering 81 percent. And yet, the 52-year-old -- who first joined the Gonzaga staff in 1989 -- has never taken the Zags to the Final Four. This year's team may be his deepest and most talented, with a barrage of weapons, including conference player of the year Kevin Pangos; newcomer of the year Kyle Wiltjer; and defensive player of the year Gary Bell, Jr. Pangos, a senior point guard from Canada, is the key. He sets the table for Few with his efficient play, shooting 44 percent from distance to go along with his five assists per game. Moreover, he's the main reason why this team ranks first in the country in field goal percentage. Wiltjer is the lone McDonald's All-American on the roster, and the former SEC Sixth Man of the Year for Calipari at Kentucky. At 6-foot-10, he spreads the floor with his shooting, but can also post up from either block. Bell is the heart and soul of a defensive unit that allows a mere 61 points per game. So why won't Gonzaga make the first Final Four in program history? Take a look at the bracket: Duke's backcourt, with Quinn Cook and Tyus Jones, to go along with Jahlil Okafor and Justise Winslow, is a matchup nightmare for the Zags in the Elite Eight. In other words, this is as much about the region as anything else.
Delon Wright vs. Tyus Jones is the best guard matchup thus far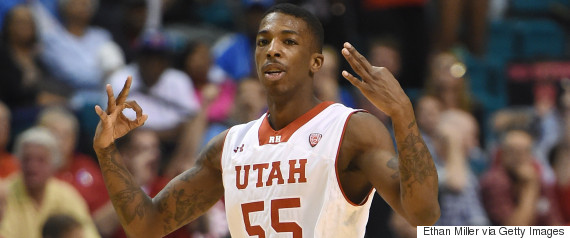 FACT -- If you haven't seen Wright play just yet, you're in a for a treat. The 6-foot-5 senior is a playmaking dynamo who towers over the 6-foot-1 Jones. Delon Wright, whose older brother is Dorell Wright, is a guy who constantly attacks and thrives in the open floor. He's a stat-stuffer, averaging 15 points, five rebounds, five assists, two steals and one block, and he loves the big moment. Jones, meanwhile, has arguably been Duke's most consistent contributor all year long. Firstly, he has allowed Cook to play off the ball, giving Mike Krzyzewski the luxury of having two tremendous creators in the backcourt. Secondly, Jones' prodigious understanding of the position (he averages six assists per game) has elevated Okafor in pick-and-roll, and Okafor has benefited greatly from playing with a true pass-first lead guard. Wright will likely look to post up Jones, and don't be surprised if Coach K throws Winslow at him at times. Jones, meanwhile, will look to attack Wright off the bounce, using his elite quickness and creativity in the half-court. Bottom line: You won't find a better guard matchup throughout the entire tournament.
Michigan State is a Final Four threat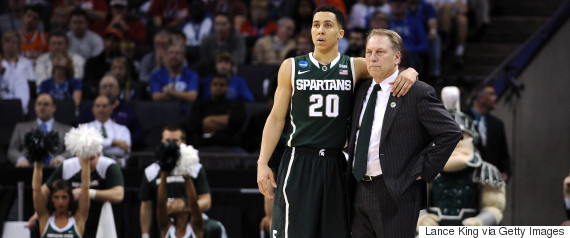 FICTION -- This is not your average 7 seed, but it's also not your typical Tom Izzo team either. Denzel Valentine and Travis Trice are going to be the second straight senior class that misses the Final Four (it hadn't happened until last year). In beating Virginia, the Spartans displayed the toughness and grit emblematic of an Izzo squad. The problem is a lack of premier talent. Last year's Sweet 16 team had Adreian Payne, a first-round draft pick. This year's team simply doesn't have that, nor does it lock teams down. The Spartans rank 43rd in adjusted defensive efficiency, per KenPom. Oklahoma, its next opponent, has offensive firepower, with Big 12 Player of the Year Buddy Hield and Lon Kruger as its coach. Kruger is the first coach ever to win an NCAA Tournament game with five different schools.
The "other" team in North Carolina still matters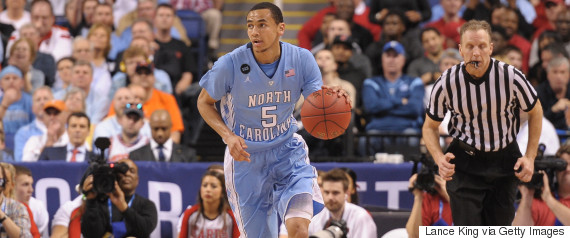 FICTION -- Duke and NC State have been awfully impressive, but what about the Tar Heels? Despite their 4 seed, this remains one of the most talented teams remaining in the field. Junior point guard Marcus Paige is terrific, J.P. Tokoto is an elite athlete who can guard anyone, freshman Justin Jackson is a 6-foot-8 perimeter threat, and both Kennedy Meeks and Brice Johnson provide very strong interior play. North Carolina's issue is that it really struggles to guard people -- and let's be honest, that's the annual theme with any Roy Williams team. As a whole, the Heels rank just 51st nationally in adjusted defensive efficiency, per KenPom, a number that becomes scarier against a team in Wisconsin that ranks No. 1 in the same offensive category.
Email me at jordan.schultz@huffingtonpost.com or ask me questions about anything sports-related at @Schultz_Report, and follow me on Instagram @Schultz_Report. Also, be sure to catch my NBC Sports Radio show "Kup and Schultz," which airs Sunday mornings from 9 to 12 EST, right here.
Support HuffPost
The Stakes Have Never Been Higher
Related
Popular in the Community