The Oscar-winning actor criticized the waves of discriminatory legislation sweeping the country while opening up about her own family during the Drag Isn't Dangerous telethon on Sunday.
"What drives me is because it's right and what's happening right now is wrong," Harden told co-host Adam Shankman, the director of 2007's "Hairspray," about her activism.
"What drives me is — my children are all queer. My eldest child is nonbinary. My son is gay. My youngest is fluid. And you know, they are my kids and they teach me every day."
The thespian shares children Eulala Scheel, 24, Julitta Dee Harden Scheel and Hudson Harden Scheel, both 19, with ex husband Thaddaeus Scheel.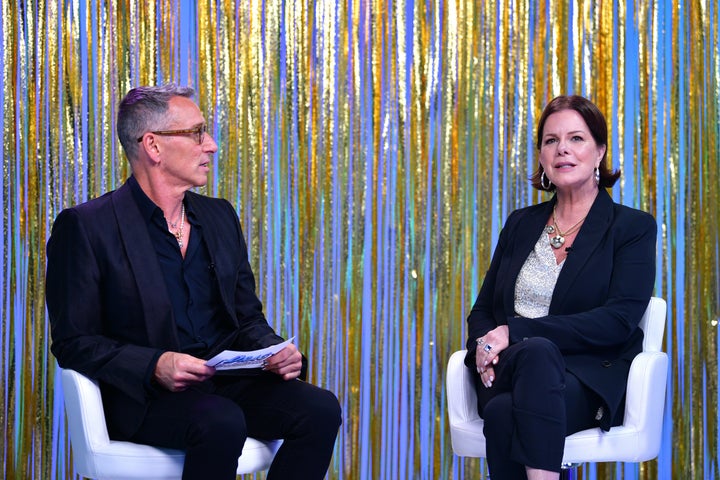 Harden went on to dismiss ongoing anti-LGBTQ panic, telling Shankman, "This is so fear-based and it's spreading that kind of fear and hatred among other people. I believe this country will fight that."
Fellow actor Charlize Theron made a pretaped appearance at the fundraiser, which brought in over $540,000 of donations for the charities GLAAD, GLSEN, Headcount, Black Queer Town Hall, The ACLU Drag Defense Fund, Trans Justice Funding Project and Victory Fund.
"We love you queens. We're in your corner and we've got you, and I will fuck anybody up who's trying to fuck with anything with you guys," Theron, the parent of a transgender daughter, said.
Pointing to the real threat of gun violence in America, the "Fast X" actor added, "There are so many things hurting and really killing our kids and we all know what I'm talking about right now, and it ain't no drag queen — because if you've ever seen a drag queen lip sync for her life, it only makes you happier, it only make you love more, it makes you a better person."
According to the ACLU, 474 pieces of anti-LGBTQ legislation have been introduced during the 2023 legislative session.
Popular in the Community