LUBBOCK, Texas — Texas Tech suspended coach Mark Adams on Sunday over "an inappropriate, unacceptable, and racially insensitive comment" he made to a player.
Athletic director Kirby Hocutt said he was made aware of the incident Friday and issued a written reprimand before deciding to suspend Adams to investigate further.
The incident occurred in a meeting between Adams and a player, who wasn't identified, the school said in a news release.
"Adams was encouraging the student-athlete to be more receptive to coaching and referenced Bible verses about workers, teachers, parents, and slaves serving their masters," the statement said. "Adams immediately addressed this with the team and apologized."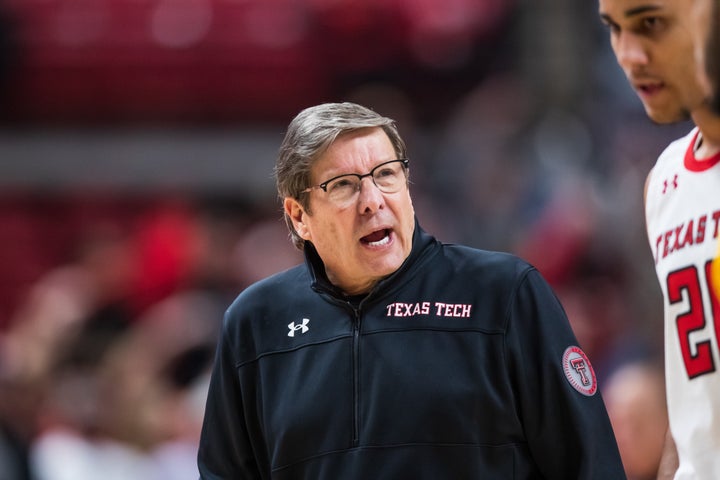 The school didn't immediately say who would fill in for Adams as coach for the Big 12 Tournament. Texas Tech (16-15, 5-13 Big 12) is the ninth seed and plays West Virginia on Wednesday night in Kansas City, Missouri.
The 66-year-old Adams is in in his second season. He replaced Chris Beard, who left to coach Texas, his alma mater. Beard was fired this season by the Longhorns after he was charged in a felony domestic violence case; prosecutors later dropped the charge.
The Red Raiders made the Sweet 16 in Adams' first season but started 0-8 in the Big 12 this season. The team's hopes for a fifth consecutive trip to the NCAA Tournament are slim.
Related
Popular in the Community