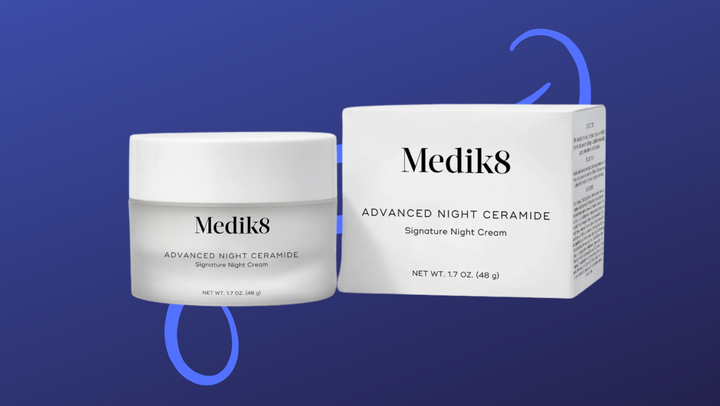 HuffPost receives a share from retailers on this page. Every item is independently selected by the HuffPost Shopping team. Prices and availability are subject to change.
A large part of developing your own skin care routine involves trial and error. Beauty products are not one-size-fits-all, and finding the one that works for your particular skin type and individual issues is more important than jumping on the latest TikTok trend. I'm particularly fussy when it comes to moisturizers and creams; as someone with acne-prone skin, my highest priority is avoiding congestion, which is why I was skeptical about Medik8's Advanced Night Ceramide cream.
This luxuriously rich night cream quickly proved me wrong. It is powered with hydrating barrier-restoring ceramides that flood the skin with much-needed moisture. It gave me ultra-soft and smooth skin that looks and feels brighter, firmer and more youthful.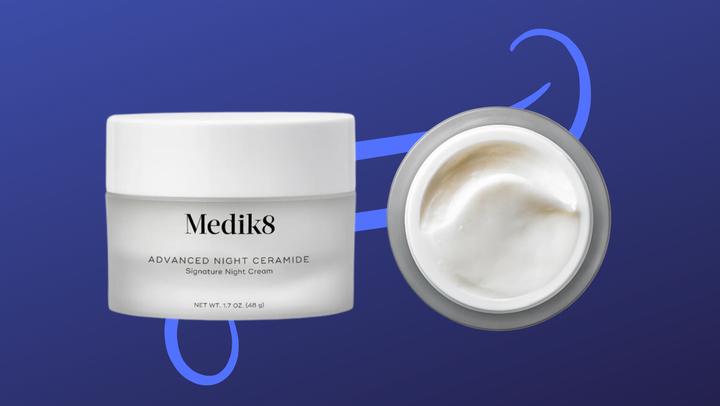 Best of all? After a couple of months of use, I can conclusively report that it doesn't clog my pores. All my usual skin priorities were thwarted this past winter when I found myself riddled with dry, flaky skin — an issue I'd never dealt with before. Delving into richer creams has always been a risky endeavor for me, and I was incredibly stressed about potential breakouts as a result of introducing a thicker and heavier cream into my routine.
While keeping the rest of my nighttime skin care regime consistent, I began slathering the Medik8 advanced ceramide night cream on my face every evening, making sure to thickly coat the areas of my face that were particularly parched, like around my nose and between my eyebrows. I was fairly certain that I'd be breaking out within days, but much to my surprise the pimples never came. The cream did, however, solve the problem of my Sahara-like complexion. Within a couple of weeks, the bumpy, red, irritated, rough and dry skin had all but disappeared.
After years of avoiding ceramides, I was shocked to find that this cream worked beautifully for my skin. But after I learned more about this popular product, the efficaciousness made a lot of sense. Not only is it deeply hydrating as a result of the ceramides, but it is also infused with an antioxidant complex and peptides that can contribute to the look of firmer, more glowing skin. It's great for crepey skin, texture issues such as roughness or dark spots and typical signs of aging like fine lines and wrinkles. It has a whipped, velvety texture with a silky slip that feels significantly more expensive than it is, though the price is certainly nothing to sneeze at.
Not only has my skin completely bounced back from its previously scaly state, but it's looking better than before. It feels soft and supple, and the deepening lines around my eyes and on my forehead look a touch less aggressive than before. I'm clearly not the only one who has had noticeable results in a short amount of time. Advanced Ceramide Night cream has 4.8 out of 5 stars at the Medik8 site and hundreds of glowing reviews. Browse a few below and then snag a little tub of this deliciously nourishing cream for yourself.
Promising reviews:

"I love the way it nourishes my skin without feeling greasy. When I wake up in the morning, my skin still feels moisturised and not dry at all." — Katherine C.

"This product feels like absolute luxury on my skin. It's silky smooth and feels amazing to use. I use it after my Crystal Retinal and it's fab. Totally recommend."— Lucy C.

"Lovely product. I'm often reluctant to use an evening cream as I have quite oily skin and hate waking up feeling greasy. I tried the travel size initially until I knew if I'd like it - and I immediately bought the full size! My skin feels refreshed and hydrated in the morning. I use after my crystal retinal." — Charlotte M.

"All the ceramides! This is more go-to product to pair with my tret, and also when I need an extra, overnight dose of care and moisture." — Rebecca S.
Before You Go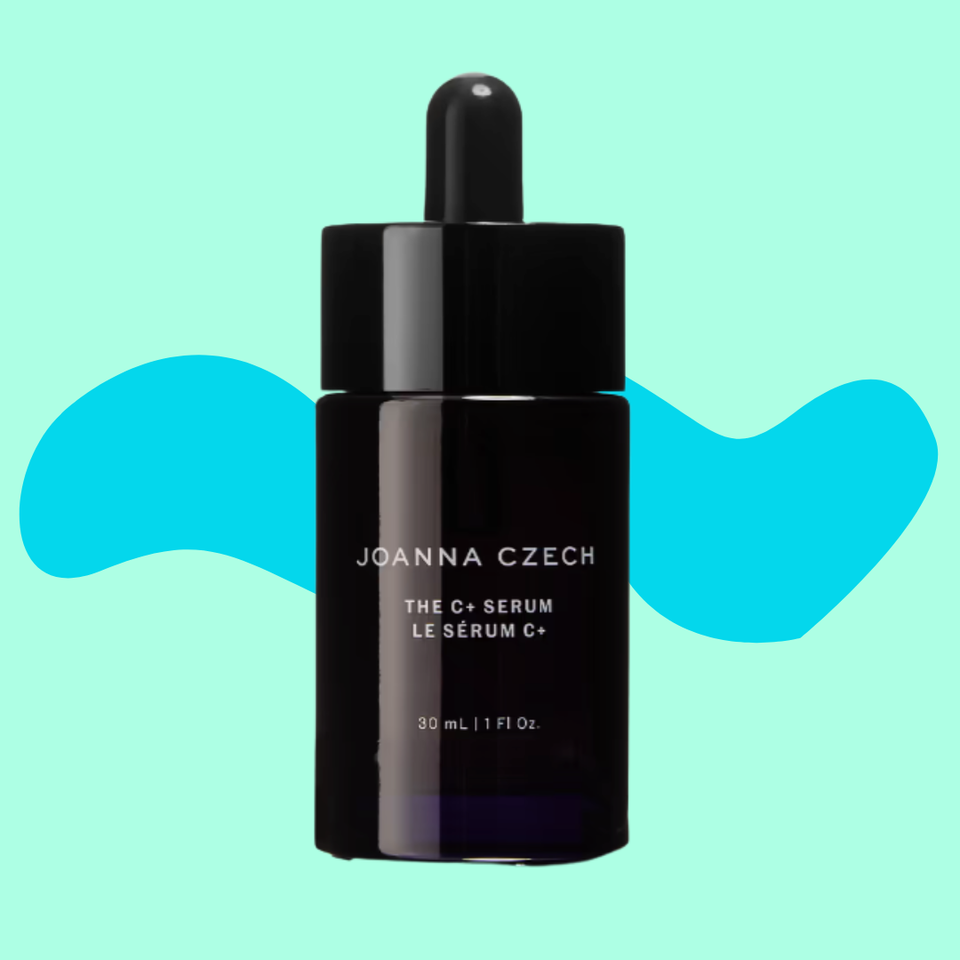 Jenna Lyons' Skin Care Recommendations For Women 50+