Megan Fox says she's struggled with body image her entire life.
The "Transformers" actor talked about dealing with body dysmorphia in a video for her new Sports Illustrated cover, out Monday.
While Fox is widely seen as a sex symbol, she said she's long dealt with body dysmorphia, a psychological condition where people fixate on their appearance or what they perceive as their physical flaws.
"I don't ever see myself the way other people see me," Fox told SI. "There was never a point in my life where I loved my body ― never, ever."
Fox remembers her insecurities overwhelming her long before she became famous.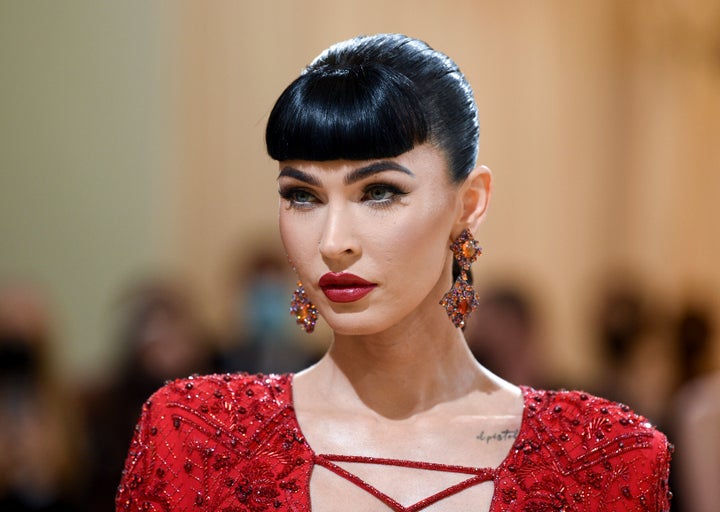 "When I was little, that was an obsession I had, of 'But I should look this way,'" she said. "And why I had an awareness of my body that young, I'm not sure... The journey of loving myself is going to be never-ending."
The "Jennifer's Body" actor also talked touched on people's fascination with her "clubbed" thumbs, which are shorter, flatter and wider than the average person's.
"I don't know why people are so fascinated by my thumbs," she told SI. "Like, I never thought that was a weird thing or an embarrassing thing. They're just kind of short. Is it really that crazy?"
Fox also spoke about her body dysmorphia in a 2021 interview with British GQ Style, saying: "We may look at somebody and think, 'That person's so beautiful. Their life must be so easy.' They most likely don't feel that way about themselves."
"Yeah, I have body dysmorphia," she added. "I have a lot of deep insecurities."
Popular in the Community