The first Monday of May is here, so fashion fans everywhere waited with bated breath to see our favorite celebrities in some of the most high-fashion looks of the year at the annual Met Gala.
This year's gala celebrates the new spring exhibition "Karl Lagerfeld: A Line of Beauty," which is on display at the Metropolitan Museum of Art until July 16. The Met Gala benefits the museum's Costume Institute. The looks on display Monday night were "in honor of Karl," Vogue announced. Lagerfeld, who died in 2019, was one of the most decorated fashion designers who cultivated the look of the late 20th and early 21st century, The New York Times writes.
Michaela Coel, Penélope Cruz, Roger Federer, Dua Lipa and Anna Wintour were all co-chairs of the event. Wintour, Vogue's global editorial director, is the mastermind behind the gala.
HuffPost senior editor Erin E. Evans and reporter Ruth Etiesit Samuel were on the lookout for the night's best looks and most memorable moments. Take a look at this post for some commentary from the night.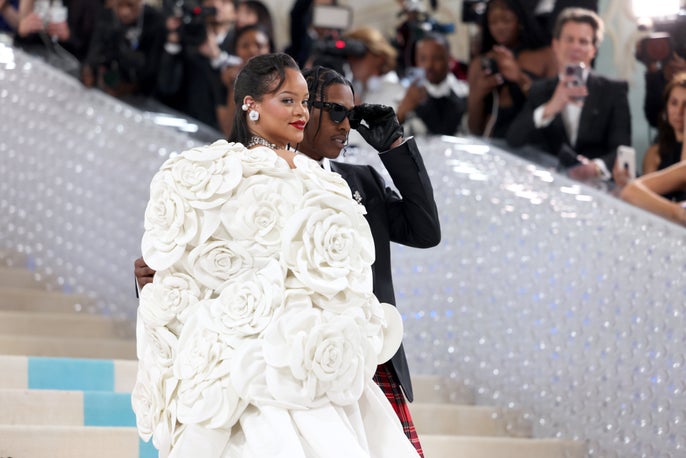 At Last, Rihanna And Her Epic Train Have Arrived To The Met Gala
Rihanna looks amazing. That's it. That's all. The train is
a sight to see
. (As are A$AP Rocky's bedazzled jeans.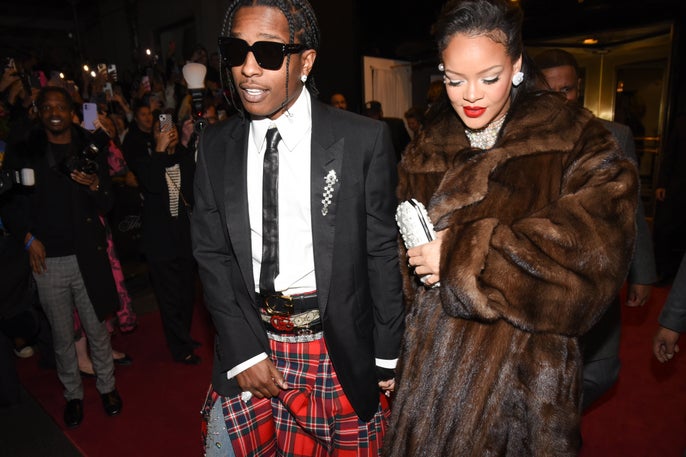 Well, Rihanna And A$AP Rocky Finally Left The Carlyle Hotel
We'd all been waiting for Rihanna — I call her Queen of the Met Gala on the first Monday in May — to arrive Monday night. And, well, the red carpet and Vogue's livestream interview broadcast had shut down by the time they left the Carlyle Hotel.

I know there's such a thing as fashionably late — but c'mon! We have been waiting for hours!
So The Livestream Just Cut Off, And We Are Still Waiting For Rihanna
I also thought we might see Beyoncé tonight. Sigh. They are known for being so, so late. (My people.) But damn, I've been ready to go to bed since 8 p.m.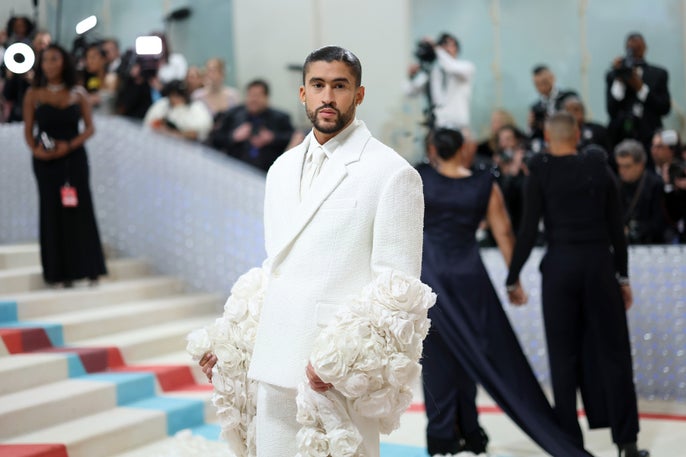 Bad Bunny Has Received His Flowers
Bad Bunny is wearing an all-white suit from Jacquemus, with a train starting at his cuffs that consists entirely of white roses. Elegant, but a little boring from him, I must say.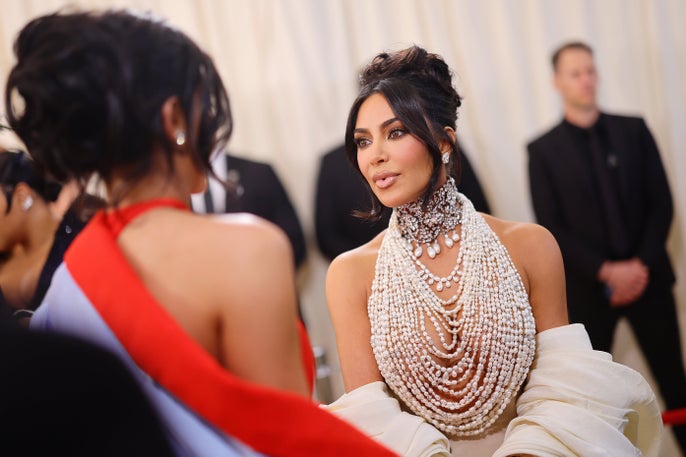 So, The Kardashians DID Get An Invite
There were
rumors that the Kardashians
were not invited to the Met Gala this year. Well, those invites went out because Kim Kardashian was on the carpet dripping in pearls along with her sisters Kendall and Kylie.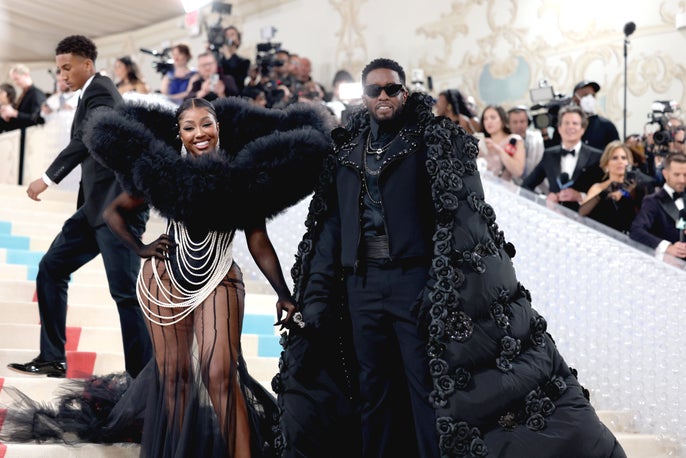 Diddy And Caresha "Go Together" Again — At Least On The Red Carpet
At least on the red carpet, Diddy and City Girls' Yung Miami (aka Caresha) "
go together now
." The duo looked incredible on the carpet — with Diddy's cape taking up so much real estate (he also said he was hot and needed to get a bunch of sweat off him).
The cape was from one of his Sean John collections and designed by his longtime stylist and collaborator
June Ambrose
.
On the red carpet, he claimed that his label Sean John is back to La La Anthony. — Erin
This whole interview took me out. I'm so sorry. — Ruth
Yeah, it was really funny seeing them all together and just laughing about the whole cape thing. I wish I could go to Diddy's party! — Erin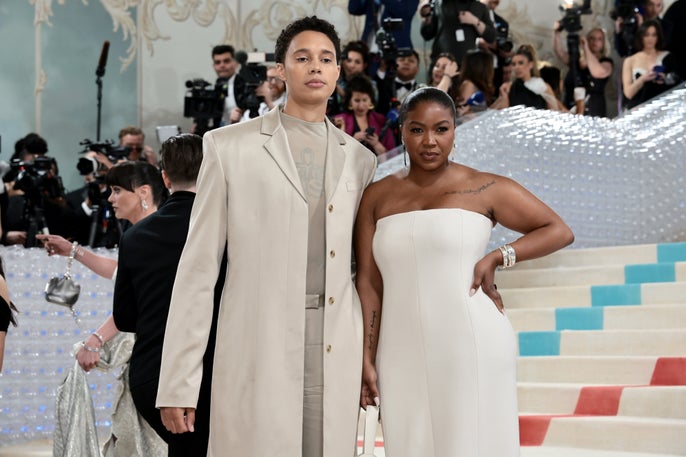 The Griners Are Here
I'm actually so emotional seeing Brittney and Cherelle together on this carpet. They're both wearing custom Calvin Klein.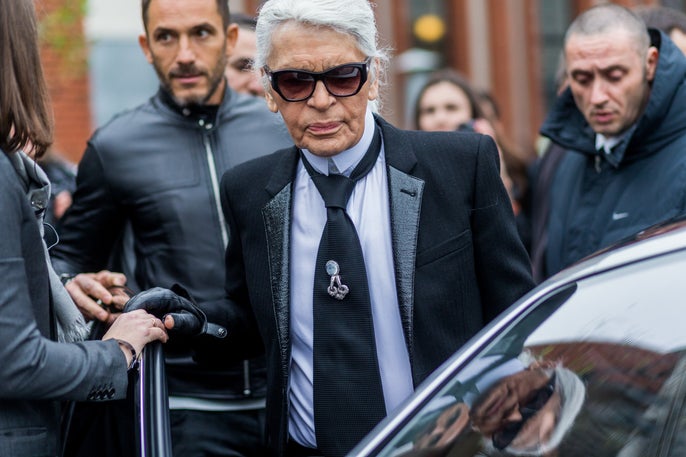 Celebs Praised Karl Lagerfeld At The Met Gala — But He Was Actually Pretty Problematic
I am absolutely not surprised to see people speak in such high regard about this man. I imagine they want to be invited back to the gala by Anna Wintour, no? I'm not of the conviction that we shouldn't "speak ill of the dead," because one's legacy does not exist in a vacuum.
As much of an influential figure as he was, Lagerfeld was deeply fat-phobic and a misogynistic critic of the #MeToo movement, which is truly an indictment of the fashion industry at large, both then and now.
Vox published
a story in February 2019 outlining some of his most controversial quotes.
Though Vogue is not going to display those aspects of his imprint on the fashion world, they are still a part of who Lagerfeld is.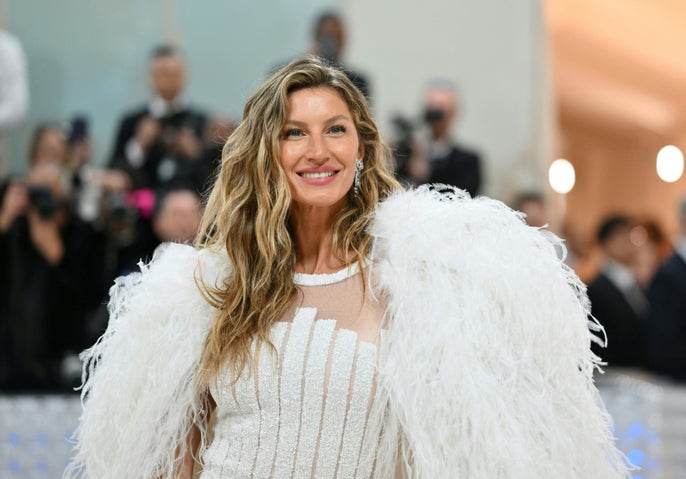 Gisele Bündchen Looks Like The (Victoria's Secret) Angel She Is
Sporting a look from Chanel's spring 2007 couture collection, Gisele Bündchen is a vision in white. With a billowing feathered cape, the supermodel looks like an angel
to me
when she spreads her arms — or her proverbial VS wings. (Bündchen was a Victoria's Secret angel from 1999 to 2006.)
According to Elle
, Bündchen wore this ensemble in 2007 for a Harper's Bazaar South Korea editorial.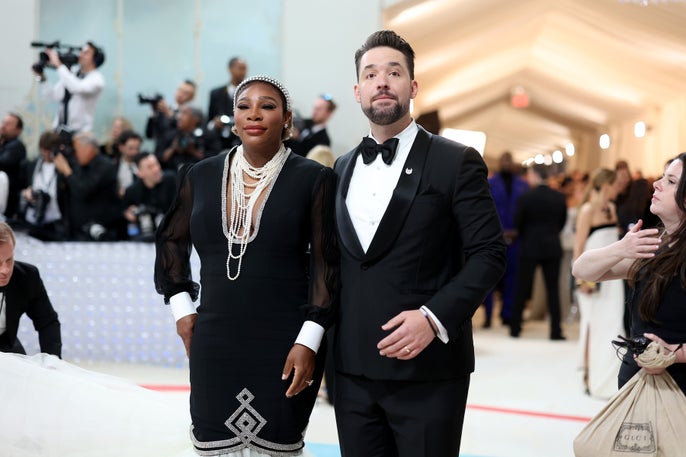 We Got A Few Surprise Pregnancy Announcements At The Met Gala
Karlie Kloss
unveiled a baby bump earlier this evening, and on the red carpet,
Serena Williams
shared that "there are three of us" in attendance tonight — referencing herself, her husband, Alexis, and baby No. 2. Seems like Olympia is going to be a big sister! Also, get into her look from Gucci.
Popular in the Community