"Creed III" director and star Michael B. Jordan said he was taking in the moment "for the first time in a really long time" as he received a star at a Hollywood Walk of Fame ceremony on Wednesday.
Jordan, who reprises his role as Adonis "Donnie" Creed in the latest installment in the "Rocky" universe, looked back on his career as fellow "Creed III" star Jonathan Majors and filmmaker Ryan Coogler joined him at the ceremony.
"I very rarely stop and smell the roses and take in moments," Jordan said. "I'm always moving on to the next thing. For the first time in a really long time I'm taking this moment in."
The actor — known for his roles in "The Wire," "Fruitvale Station" and "Black Panther" — said the moment felt like a dream but he said he's been a "dream chaser" who isn't afraid of hard work.
Majors, who plays Damian "Dame" Anderson in "Creed III," compared Jordan's career to the 12 labors of Hercules and described his time on set with his co-star.
"When it's hot, we're tired, his empathetic agility is being pushed to its Nth degree," Majors said. "He's gotta deal with my crazy ass, everybody pulling on him, and I'm giving him hell in [the ring], but he's dealing with it with a mythic effort, with a god-like integrity."
He later commented on Jordan's star: "Today, brother, you go from man to god. You sit among Olympians. ... No man on the planet I know deserves it more. I love you to the moon and back."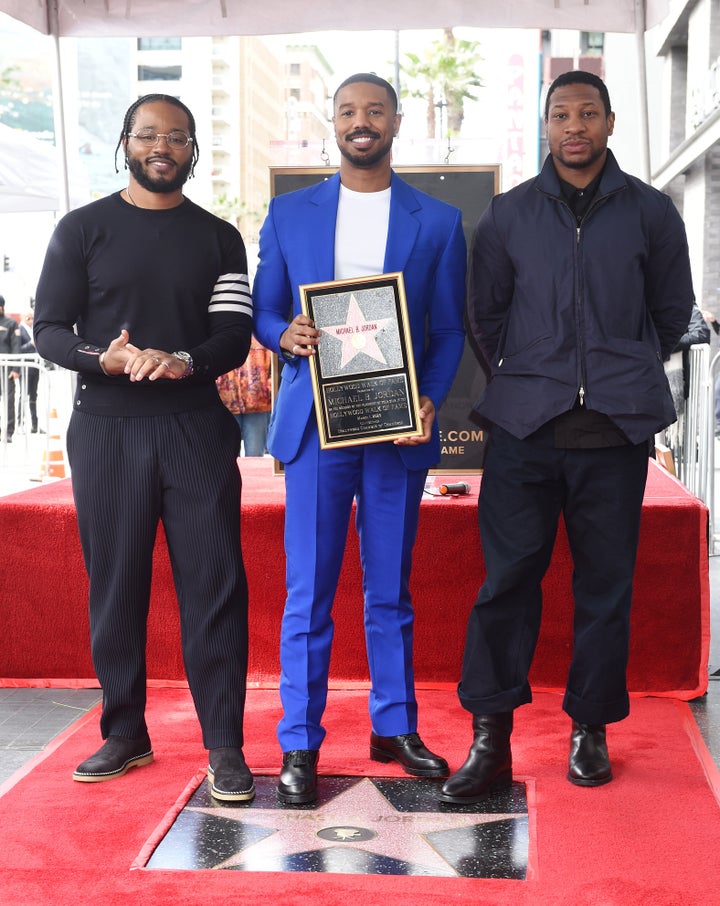 Coogler, who has collaborated with Jordan on several films, said he felt like Jordan was going places in a meeting prior to "Fruitvale Station."
He later remarked on how he knew he was watching "something special" when seeing Jordan and late "Black Panther" actor Chadwick Boseman battle on set.
"I felt like I was looking at, like, Denzel [Washington] and Will [Smith] or Wesley [Snipes] in their prime and in the same movie in a way that we never got to see them," Coogler said.
"I felt like the luckiest director on the planet every day on that set."
Popular in the Community