Nearly three decades after his famous photo, Princeton basketball coach Mitch Henderson was still jumping ― but not quite as high ― after the No. 15 seed Tigers stunned No. 2 Arizona in the NCAA Tournament on Thursday for the biggest upset of the day. (Watch the video below.)
Henderson was featured in a 1996 photo leaping for joy as a point guard on Princeton's 13th-seeded team after defeating No. 4 UCLA, the defending champion, in the first round of March Madness. The picture is on display at Princeton's practice facility.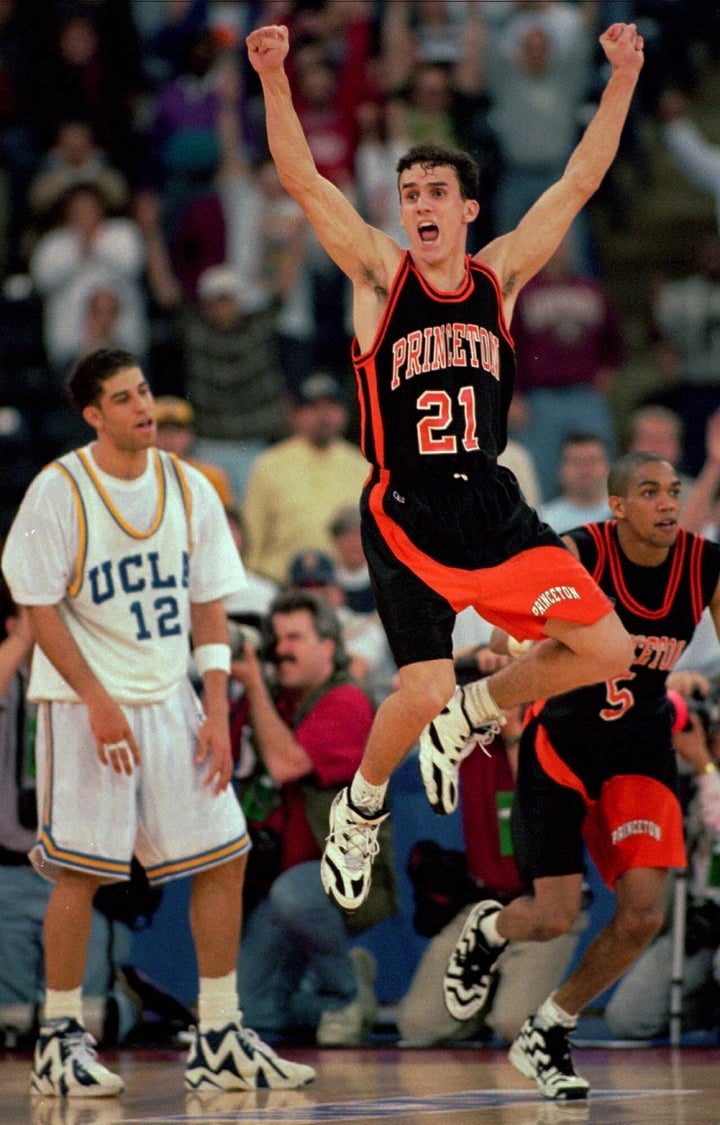 But the circumstances for Henderson getting off the ground on Thursday were a tad different.
Watch the coach join his players in a mosh pit of sorts in a delirious locker room celebration after their 59-55 win.
Reminded of the victory over UCLA in a postgame interview, Henderson said: "That was a long time ago."
But many outlets remembered.
Popular in the Community