Mitt Romney is a self-professed lover of sport. On Friday, the former Republican heavyweight will square up with former heavyweight champion Evander Holyfield for a charity boxing match. In an interview with The New York Times about the bout, Romney gave us more Mitt Romneyness than we could have hoped for in our wildest dreams.
Here are a few more equally patrician comments from Romney's interview with The New York Times Magazine's Mark Leibovich:
On the pre-match staredown with his opponent: "I will get in Evander's face with compliments and good humor. I want to keep him very happy and very friendly."
On what happens at a boxing match: "And between rounds, there will be young women holding up round numbers walking in the ring."
On his attire during the engagement: "I was affectionately known as Bird Legs during high school. I'm afraid the bird legs will be unveiled one more time. But I'm very pleased that Under Armour has agreed to sponsor the bout. They have graciously sent me their apparel items, which I will avail myself of." Not grammatically correct, but still strangely proper!
On his arrival to the duel: "We will come in tuxedos. Then I will change. My son has procured a red silk robe complete with hood. And I'll have red silk shorts."
On the finality of the match: "I expect to be beaten but unbowed."
On former boxer Harry Reid, who famously questioned Romney's honor: "I did not ask Harry for advice, but if I'm successful in the bout with Evander, then my next bout is going to be with Harry."
Not likely. HuffPost asked Reid's office if such a showdown could come to pass. "To quote Frozen, let it go," said Reid spokesman Adam Jentleson.
Good show, fine sir. Good show.
Have a tip or story idea to share with us? Email us at scoops@huffingtonpost.com. We'll keep your identity private unless you tell us otherwise.
Before You Go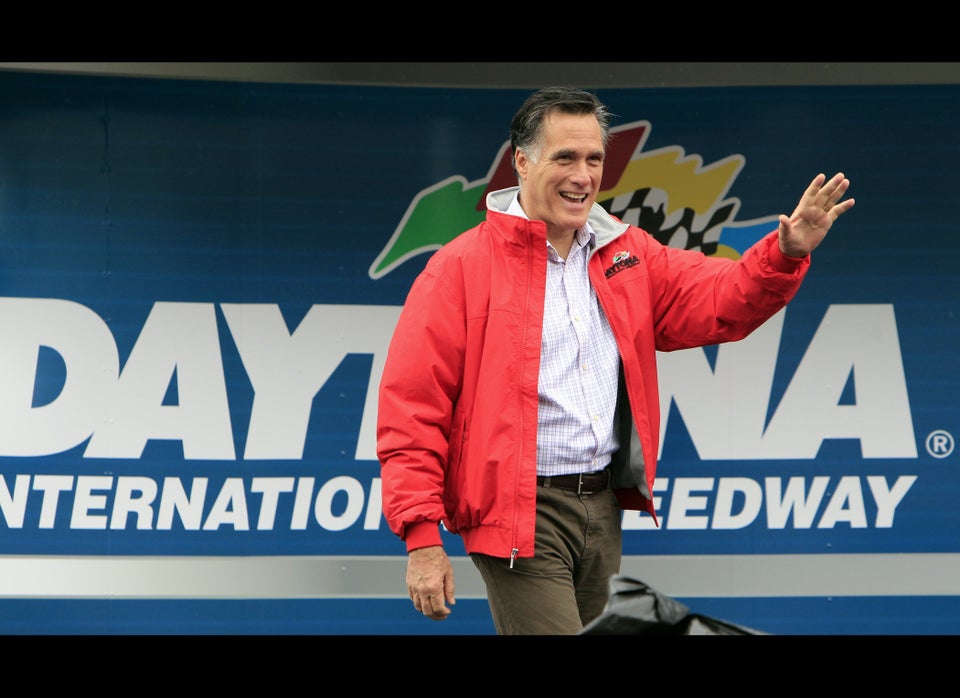 Awkward Mitt Romney
Popular in the Community