Calling all movie buffs! It's your last chance to watch a number of award-winning films on Netflix.
At least 80 titles are joining the streaming service in February, but 24 are set to depart, including Academy Award-nominated movies like 2011's "Margin Call" and 1997's "Air Force One." The critically acclaimed surrealist black comedy "Sorry to Bother You" ends its Netflix run next month as well.
Fans of Anna Kendrick may also want to take note that her 2015 rom-com "Mr. Right" will no longer be available for streaming on Feb. 15. "Cake," the 2014 film she appeared in with Jennifer Aniston, is also leaving at the end of the month.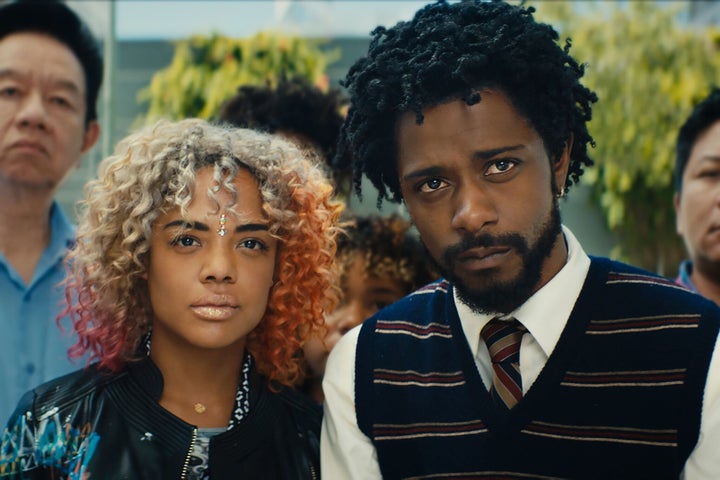 As for shows, the platform is losing the first two seasons of the French historical fiction series "Versailles" on Feb. 9 and seasons two and three of the Australian teen fantasy show "H2O: Just Add Water" on Feb. 7.
The Japanese anime series "One Piece" is also on the way out in February, along with the Colombian telenovela "Sin senos sí hay paraíso" (on Feb. 11 and 24, respectively).
Check out the full list of movies and shows leaving Netflix below.
And if you want to stay informed about everything joining Netflix on a weekly basis, subscribe to the Streamline newsletter.

Feb. 3
Feb. 4
Feb. 7
"H2O: Just Add Water" (Seasons 2-3)
Feb. 9
"Versailles" (Seasons 1-2)
Feb. 11
"One Piece: Enter Chopper at the Winter Island"
"One Piece: Entering into the Grand Line"
Feb. 14
"Monster High: Electrified"
Feb. 15
Feb. 17
Feb. 21
"Bert Kreischer: The Machine"
Feb. 24
"Sin senos sí hay paraíso" (Seasons 1-3)
Feb. 25
"Zach Galifianakis: Live at the Purple Onion"
Feb. 28