Pelosi spoke in awe of federal prosecutors while reacting to Trump's latest criminal charges in an interview with New York Magazine published on Monday.
"The indictments against the president are exquisite," the former speaker of the House said during a sit-down last Friday. "They're beautiful and intricate, and they probably have a better chance of conviction than anything that I would come up with."
The DOJ is currently juggling two different cases against the former president.
Trump was indicted in a Miami court in June on accusations he mishandled classified documents and engaged in an attempted cover-up.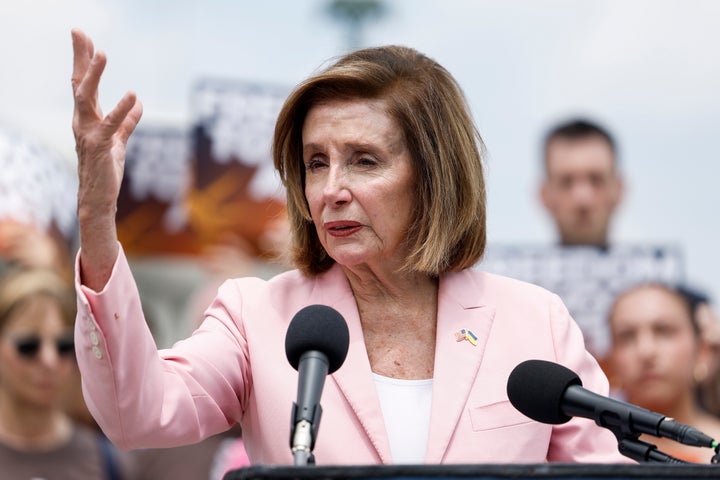 On Thursday, he was charged with conspiring to overturn the 2020 presidential election and for inciting the Jan. 6, 2021, riots in Washington, D.C.
Pelosi, who pushed for some of the earliest investigations into the insurrection, told the magazine, "I knew on January 6 that he had committed a crime."
Trump and his team have defended his actions, claiming he had a right to challenge the 2020 election under the First Amendment.
Not long after the indictment, Pelosi teased Trump during an interview with MSNBC's Andrea Mitchell, where she compared him to a "scared puppy" at his Washington, D.C., court appearance.
Trump responded in a Truth Social post, where he called Pelosi a "sick & demented psycho who will someday live in HELL!"
Support HuffPost
The Stakes Have Never Been Higher
Popular in the Community