Former House Speaker Nancy Pelosi (D-Calif.), a devout Catholic, had priests attempt an exorcism of her San Francisco home after the hammer attack there on husband Paul Pelosi, her daughter said.
Paul Pelosi's skull was fractured in the October home invasion and he continues to recover. David DePape, awaiting trial on attempted murder charges, reportedly told police he intended to kidnap and harm the lawmaker because she was second in line to the presidency. But she was in Washington at the time.
"I think that weighed really heavy on her soul," Alexandra Pelosi told The New York Times' Maureen Dowd in a column published Saturday. "I think she felt really guilty. I think that really broke her. Over Thanksgiving, she had priests coming, trying to have an exorcism of the house and having prayer services."
The exact nature of the exorcism, a religious rite intended to expel evil, was not revealed. Or even whether an actual exorcism took place. Pelosi's Washington office didn't reply immediately to HuffPost's request for comment early Tuesday.
Pelosi took a ribbing from political opponents after her daughter's revelation.
A clergy member at Pelosi's local Roman Catholic parish said his staff did not participate in an exorcism at her home, the tabloid reported.
Pelosi and her husband were spotted recently at the Broadway play "Leopoldstadt."
"He's been out a bit because the doctor said he has to have something to look forward to," the lawmaker said last weekend. "So again, one day at a time."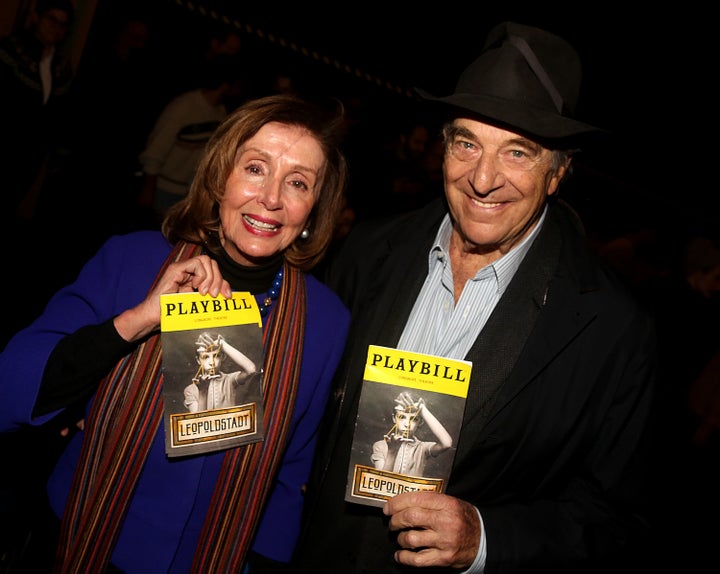 Popular in the Community