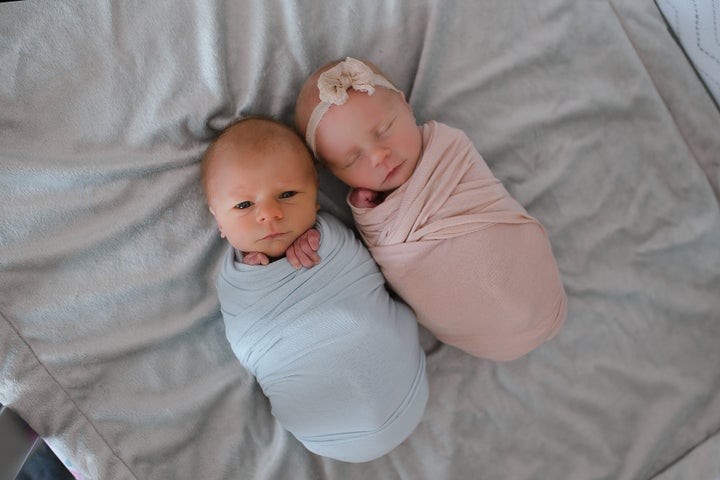 On Dec. 17, Lyndsay and Matthew Brentlinger welcomed fraternal twins.
The arrival of the two seemingly healthy babies, a boy named William and girl named Reagan, felt like a miracle to the Ohio parents.
During Lyndsay's pregnancy, doctors had told the couple that William would likely be stillborn due to heart abnormalities. A heart specialist also told them that there was a chance Will would be born alive, but that his time with them would be limited. The doctor told them that he couldn't predict if they'd have hours, days or weeks with their son.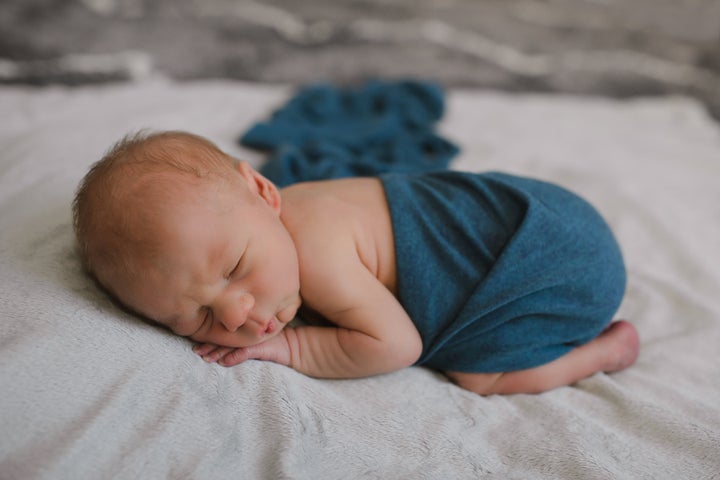 "I was so happy they were finally here and that Will was stable," Lyndsay told HuffPost. "But I was also scared of when I would lose him."
The family decided they'd celebrate William's life while they could.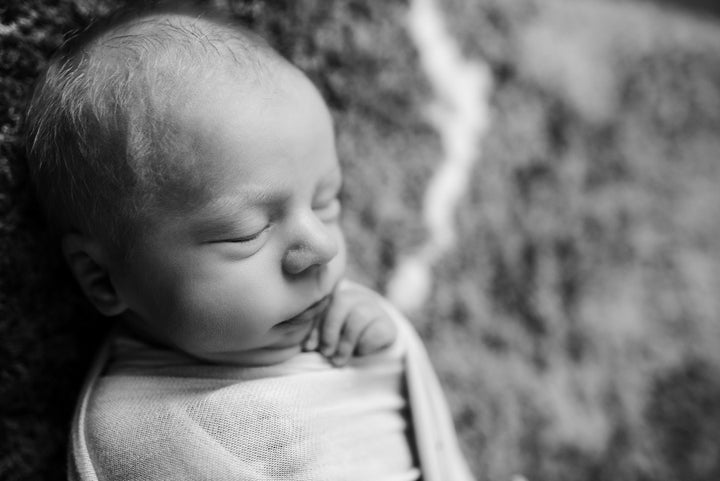 "We snuggled him, loved him, read to him and in general just enjoyed him," Lyndsay told HuffPost.
Mandy Edwards, a family friend, wanted to help the family preserve this very special time.
A day after the twin's birth, Edwards reached out to Lindsey Brown, a local photographer she had been following on social media, and asked if she was available last minute to take on a family photo shoot that she wanted to gift to the Brentlingers.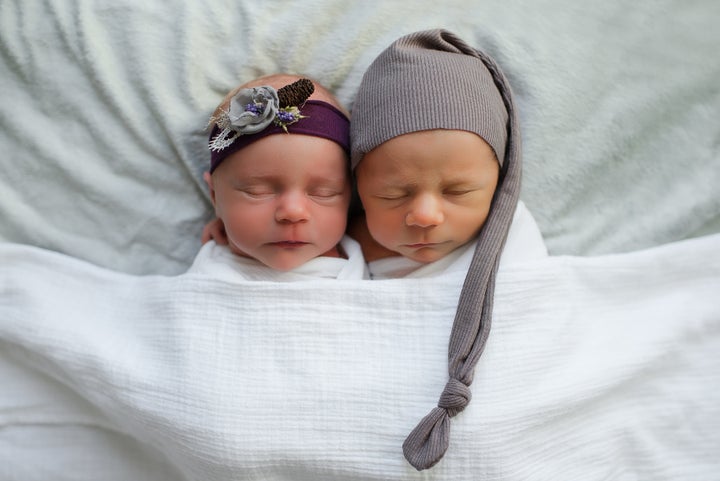 "I knew immediately I had to do this for them," Brown told HuffPost, despite being booked solid due to the holidays. "How could anyone with a heart say no to that?"
Knowing time was of the essence, Brown drove to the family's home on Dec. 20 for the urgent photo shoot.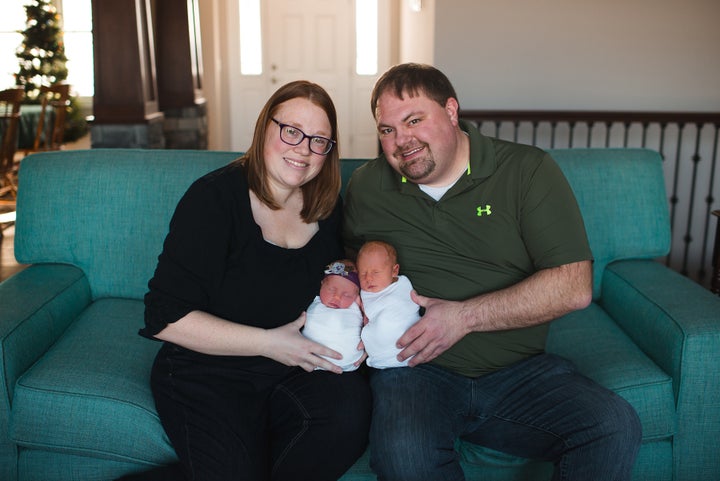 "These two parents are two of the strongest people I've ever met," Brown told HuffPost. "They treated both babies like nothing was wrong whatsoever. That was touching to see."
Brown also noted that the babies were perfect models.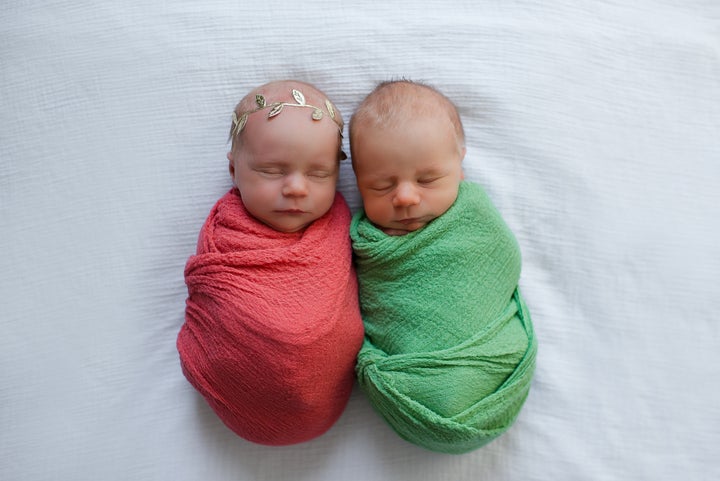 "You never would have known anything was wrong with William, which makes the story that much harder," Brown said. "I will say we noticed he was quite alert, and calm. Just staring around the room, gazing, like he was trying to take it all in. Little Reagan just snoozed the entire time!"
At the end of the session, the photographer and the parents all shed a few tears and went their separate ways.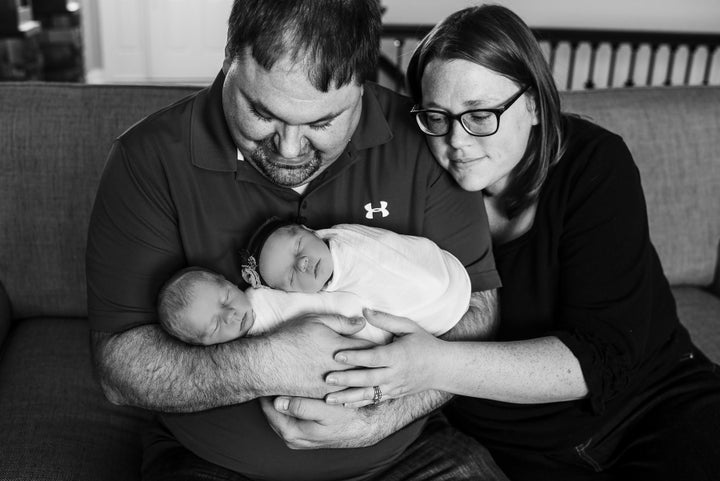 William survived through Christmas and got to celebrate the holiday with his family.
Unfortunately, on Dec. 28, he died.
The family has Brown's gorgeous photos, which Lyndsay describes as one of her "most treasured possessions," to remember him by.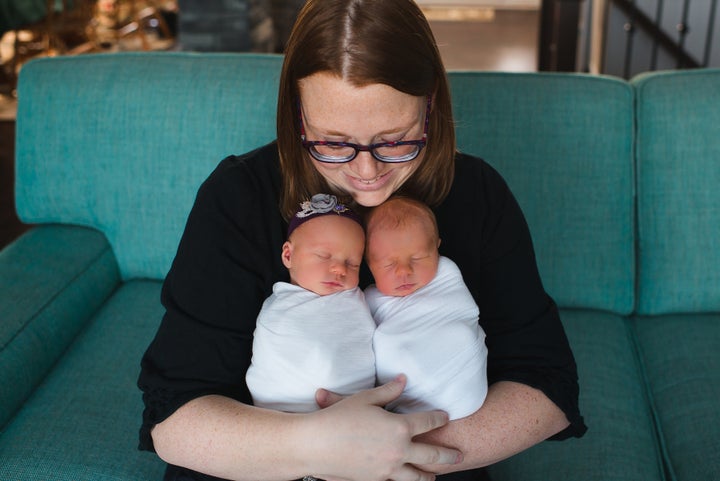 She has already placed the pictures in a locket Matthew gave to her for Christmas.
"Most importantly, I plan to share them with Will's sister, Reagan, when she is older," Lyndsay told HuffPost. "I will use them to tell her about her brother who is now her angel in heaven."
Related
Before You Go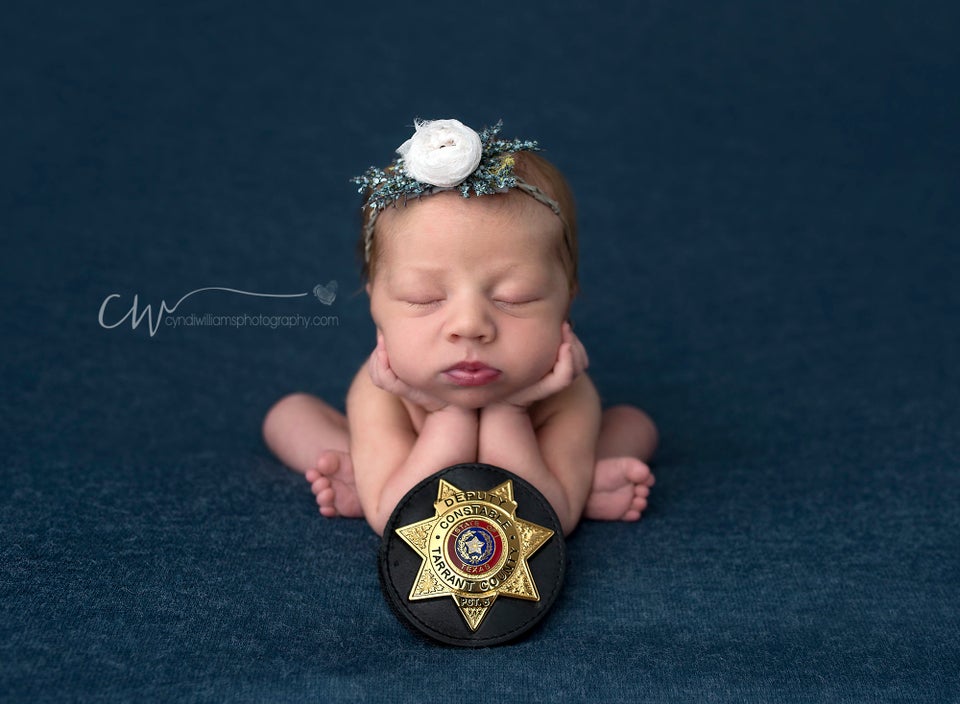 Newborn Photos Honor Police Officer Who Helped Deliver Baby