The Kansas City Chiefs won the Super Bowl on Sunday and also delivered off the field. Offensive guard Nick Allegretti viewed the birth of his twin daughters via FaceTime hours before the game and wide receiver Mecole Hardman Jr. later announced the birth of his son.
Allegretti's wife, Christina, welcomed twin girls in Chicago early Sunday as Allegretti watched from the lobby of the team's hotel in Phoenix, The Associated Press reported.
Allegretti can be seen here (on the right) blocking for kicker Harrison Butker on his game-winning field goal: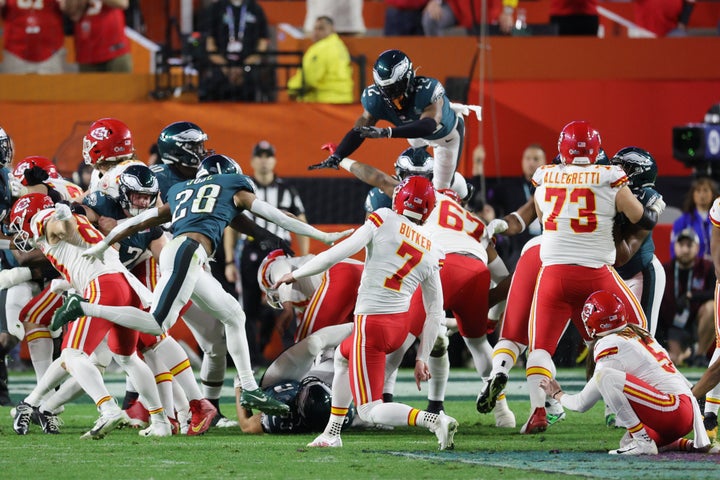 Hardman, who was inactive because of an injury, was able to provide in-person play-by-play of girlfriend Chariah Gordon's delivery via Twitter. He announced her water broke early Sunday. "He's HERE!!!!!!" Hardman finally wrote Monday morning.
Philadelphia Eagles star center Jason Kelce and his wife, Kylie, remained on baby watch during the Super Bowl. Kylie famously brought medical staff with her to the big game.
At last year's Super Bowl, Samaria Jefferson, the wife of Rams receiver Van Jefferson, went into labor and was rushed to the hospital. The player could be seen hustling to be by her side after the Rams' victory. They named their newborn son Champ.
Popular in the Community