Bre Tiesi is opening up about her plastic surgery journey.
One fan asked, "What all have you got done? What's your favorite treatment," to which the TV personality replied: "What haven't I got done?"
"I have had my nose done, I've had my boobs done, I've done filler, I have done Botox, I've tried literally everything," the reality star said, candidly listing off the procedures she's undergone. "Kybella, Morpheus, like, I just did a CO2 laser. I've done a ton of lasers."
Tiesi admitted that she's "down" to try out any enhancements if it helps ward off physical signs of aging, adding that she and her best friend are "like the guinea pigs for anything you can do to fossilize and keep this forever."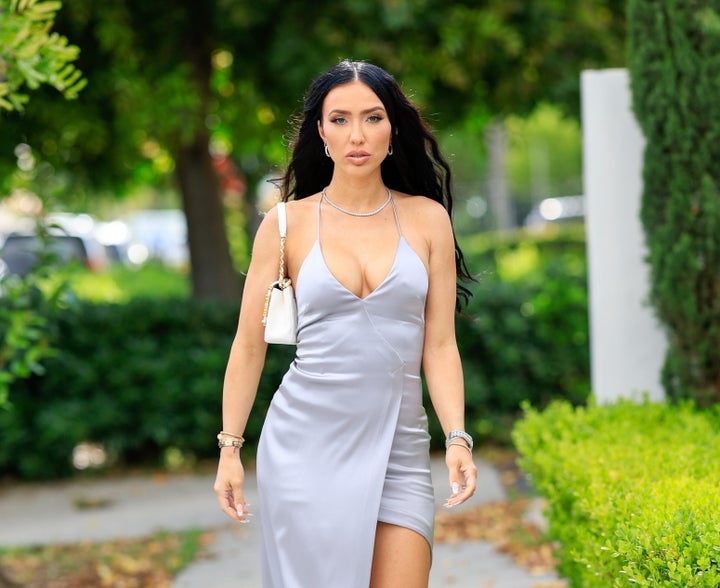 The real estate agent hasn't shied away from disclosing her surgeries in the past, and recently spoke up about her operations during her debut on Netflix's "Selling Sunset."
While showing off a real estate property to rapper Saweetie, Tiesi quipped that the "only thing fake" on the premises was the grass in the garden.
"Besides maybe my hair and my boobs and my nose," the mom of one, who shares her 7-month-old son Legendary with Cannon, jokingly added.
The former model also documented her second breast augmentation in a YouTube video in July 2021, where she revealed to fans that she first got implants when she was 18.
"I got them done when I was really young," she explained. "At that time I was like 100 pounds and now I'm like 130 pounds and I'm in my 30s so I filled out a lot, my body's changed a lot, so I wanted to balance out a little more."
The sixth season of the reality series "Selling Sunset" hit Netflix on May 19 and is now streaming.
Popular in the Community