Democrat Heath Mello, who lost his bid to become mayor of Omaha, Nebraska, on Tuesday, had the strong backing of Latinos, particularly in heavily Latino South Omaha, which he represented as a state senator.
On its face, then, Mello's defeat suggests a setback for Latinos as they seek to gain political influence. 
But in her winning quest, Republican incumbent Jean Stothert made significant outreach to the Latino community, and neutralized Mello's immigrant-rights positions by taking similar stances.
"She just can't neglect it and take it for granted that South Omaha will be in the pocket. With the changing demographic, it is becoming more liberal as we speak," said Jonathan Benjamin-Alvarado, a Latino politics specialist at the University of Nebraska, Omaha.
"That is a new reality in and of itself," he added.
Mello, an anti-abortion Catholic, is the son of a factory worker and house cleaner from the blue-collar south side of Omaha, the state's largest city. When he returned to the area as an adult and became its state senator, South Omaha was already undergoing a demographic makeover.
In the 1980s and '90s, Latino immigrants from Mexico and Central America began flocking to Nebraska for jobs, especially in the state's meatpacking industry. In 1990, just 3 percent of Omaha's population was Latino; by 2010, about 13 percent of the city was Latino, mostly concentrated in South Omaha.
Mello developed deep ties within the Latino community there and became a proponent of their legislative causes. 
As a state senator, he led the fight to overturn the governor's veto of two bills expanding the rights of undocumented immigrants who have earned special dispensation from the federal government since they arrived as children. One law permitted the state to issue driver's licenses to these Deferred Action for Childhood Arrival recipients, while a second legally sanctioned professional licenses for them.
Mello also introduced a bill aimed at cracking down on wage theft, which was a priority for Latino-worker advocates.
The Omaha Latino community has found champions like Mello through years of sustained voter education and organizing. Thanks to efforts to register low-propensity voters in South Omaha's Ward 4, voter turnout increased by 11.4 percent from 2012 to 2016, according to an analysis of official data by the Heartland Workers Center, a nonprofit that mobilizes Latino voters. In the precincts the Heartland Workers Center targeted, there was a 17-percent increase.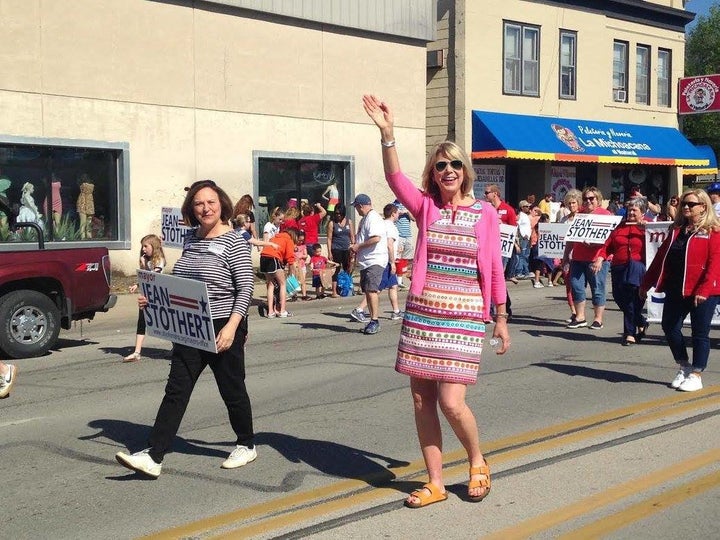 Sergio Sosa, Heartland Workers Center's executive director, pointed to the election of a number of Latinos in recent years, as well as the growing number of Latino citizens eligible to vote, as evidence that its efforts are paying off.
In November, a majority-Latino legislative district in South Omaha elected Tony Vargas as its state senator. Vargas is just the second Latino and the first Latino Democrat to serve in the Nebraska legislature. (The first Latino lawmaker, former state Sen. Ray Aguilar of Grand Island, was a Republican.)
In the same election, Roger Garcia was re-elected to a Ward 4 seat on the Metropolitan Community College board of governors, and Amanda Ryan, another member of the Latino community, won a spot on the Omaha Public Schools board.
Electing Mello would have been another feather in the Latino community's cap.
Before election results came in on Tuesday, Benjamin-Alvarado predicted that if Mello won, South Omaha's Latino support would be a significant reason.
"It would be in no small part due to that relationship. He has stood up for them time and time again," Benjamin-Alvarado said.
It is one of the first times that the mayoral candidates have been putting Spanish-language ads in radio stations. They have been canvassing the Latino community.

Sergio Sosa, Heartland Workers Center
As it turned out, Mello not only lost, he topped Stothert by just 139 votes in South Omaha's Ward 4, far short of the margin he needed to outweigh Stothert's advantage in the affluent western parts of the city.
Precinct-level results are not yet available, but it looks like Latino voters did not turn out in high enough numbers to make the difference for Mello, according to Benjamin-Alvarado. That could change as more U.S.-born Latino children come of age, and other community members gain citizenship.
The race still showed the power of Latino voters. Stothert knew she could not risk letting Mello differentiate himself as an immigrant-rights advocate. She pointed to her letters to the legislature supporting bills providing DACA recipients driver's licenses and professional licenses. She also appointed Joel Cota, a Mexican American active in the South Omaha community, as her community liaison.
During her re-election bid, Stothert created a satellite campaign office in South Omaha, taped Spanish-language radio ads and made her annual appearance in South Omaha's massive Cinco de Mayo parade.
"It is one of the first times that the mayoral candidates have been putting Spanish-language ads in radio stations. They have been canvassing the Latino community," Sosa said.
Evelia Gutierrez, a bilingual liaison for Omaha public schools who arrived in the U.S. as an undocumented immigrant before obtaining citizenship, was crushed when Mello lost.
She said Stothert, in a Spanish-language radio ad, exaggerated her role in DACA bills in the legislature. Stothert campaigned for state legislature in 2006 as anti-immigration, promising a hard line against "illegals," Gutierrez said.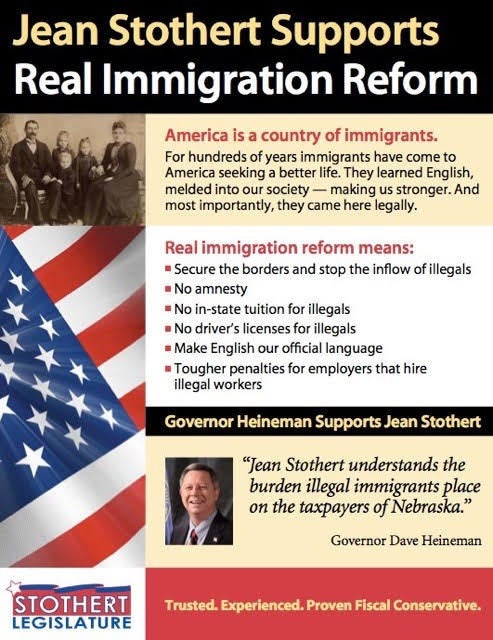 Still, Stothert's desire to frame herself for her re-election as more compassionate to immigrants spoke to the Latino community's growing influence, Gutierrez said.
"She knows that we do play a big role not only in the votes, but also in the economy," Gutierrez said.
It could not have hurt her standing in the Latino community that Stothert was public about her decision not to vote for President Donald Trump. That undermined Mello's attempts to ride anti-Trump energy, which is especially strong in the Latino community.
"She may have back-doored him in that way," Benjamin-Alvarado said. "That's not the reason why she won, but in terms of having to play to that audience already, yeah," it made a difference.
"The calculation" for any mayoral candidate, he concluded, "has to be inclusive of Latinos and their interests."
Sign up for the HuffPost Must Reads newsletter. Each Sunday, we will bring you the best original reporting, long form writing and breaking news from The Huffington Post and around the web, plus behind-the-scenes looks at how it's all made. Click here to sign up!
Calling all HuffPost superfans!
Sign up for membership to become a founding member and help shape HuffPost's next chapter
BEFORE YOU GO
PHOTO GALLERY
Mayors Of America's Largest Cities