"The Woman King" director Gina Prince-Bythewood on Tuesday spoke out in detail for the first time since last month's Oscar nominations, dropping some frank truths about the continued erasure of Black women by awards organizations and Hollywood at large.
Prince-Bythewood's historical epic starring Viola Davis received zero nominations, despite its widespread critical acclaim, huge box-office revenue and being in a genre that academy voters tend to adore — at least when the film centers white people. It was among several other celebrated films in 2022 directed by and starring Black women that the Oscars completely ignored, part of the institution's long history of failing to honor films by and about Black women.
"The Academy made a very loud statement, and for me to stay quiet is to accept that statement. So I agreed to speak up, on behalf of Black women whose work has been dismissed in the past, is dismissed now like Alice Diop and 'Saint Omer,' Chinonye Chukwu and 'Till' — and for those who haven't even stepped on a set yet," the director wrote in a guest column for the Hollywood Reporter published Tuesday.
Throughout the piece, Prince-Bythewood made candid observations about the state of Hollywood, like how the Oscar nominations weren't just "a snub," but an encapsulation of an industry and society that continues to devalue Black women's work.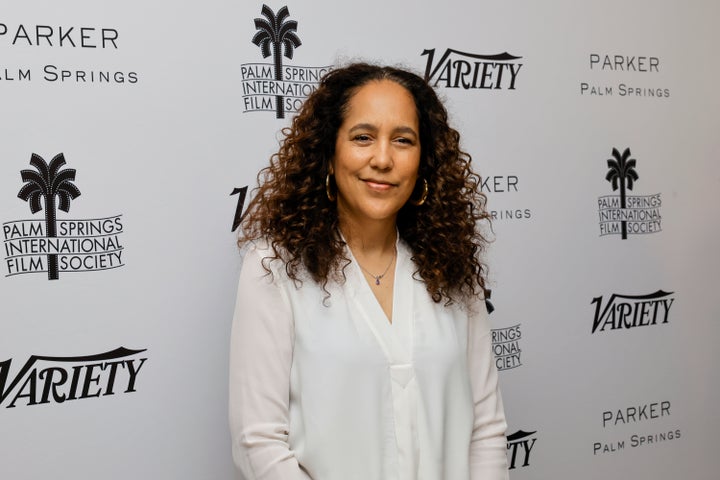 In the 95-year history of the Oscars, no Black women have ever been nominated for Best Director. Only one Black woman has ever won the Best Actress Oscar: Halle Berry, more than two decades ago.
It's not unique to the Oscars either. On Sunday night, Beyoncé — while becoming the most awarded artist in Grammys history — did not win Album of the Year for "Renaissance," which was resoundingly the most influential and talked-about album of 2022. While it was a stunning upset, it was also consistent with the Grammys' history of limiting recognition for Black artists to a handful of categories.
Without naming the British actor, Prince-Bythewood pointed out the privilege inherent in the awards campaign for Oscar nominee Andrea Riseborough, which was fueled by a deep network of industry connections. Big names like Kate Winslet, Gwyneth Paltrow and Charlize Theron hosted screenings and moderated panels in support of Riseborough's little-seen indie film "To Leslie."
As Prince-Bythewood pointed out, Riseborough's successful campaign — which likely shut out Davis and "Till" star Danielle Deadwyler, who were widely expected to be nominated for Best Actress — demonstrates that it always comes back to who has power and influence. And it's the kind of power that Black women do not have, no matter how much their work generates acclaim.
"My issue with what happened is how people in the industry use their social capital — screenings in their homes, personal calls, personal emails, personal connections, elevated status," she said, noting that Riseborough's defenders have pointed out that Davis and Deadwyler had more traditional, studio-driven Oscar campaigns.
"But we just very clearly saw that social capital is more valuable than that. That type of power is exercised in more casual ways in social circles, where folks are your friends or your acquaintances," she continued. "There may be diversity on your sets but not in your lives. And Black women in this industry, we don't have that power. There is no groundswell from privileged people with enormous social capital to get behind Black women. There never has been."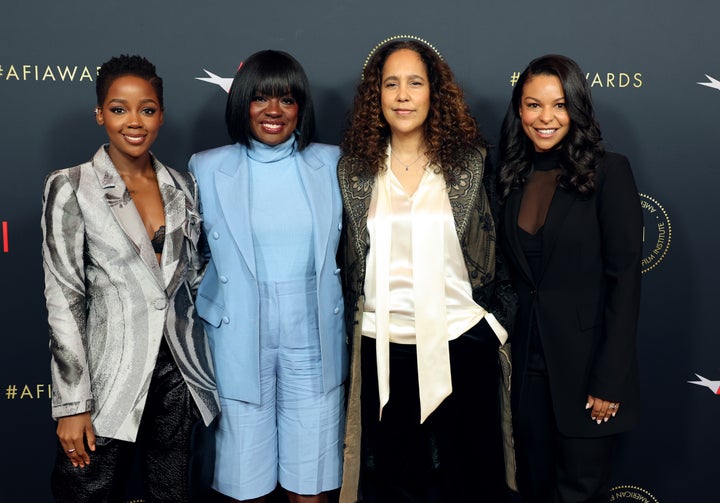 On the day of the Oscar nominations, Chukwu, who directed "Till," did not mince words in calling out racism and misogyny in Hollywood.
"We live in a world and work in industries that are so aggressively committed to upholding whiteness and perpetuating an unabashed misogyny towards Black women," she wrote in an Instagram post.
In her column, Prince-Bythewood revealed that throughout awards season, she frequently heard from academy voters who wouldn't even see "The Woman King."
"It's a difficult thing to know, for every Black filmmaker and definitely every Black female filmmaker, that your work is not valued in the same way," she added later, noting that this is certainly not unique to Hollywood. "This is a systemic American problem, which is why this felt so insidious and large. It's tough to enter something that's supposed to be judged on merit, but you know it's not a meritocracy."
"I want our industry to be better. What does 'for your consideration' mean when you don't press play?"
Support HuffPost
The Stakes Have Never Been Higher
Popular in the Community