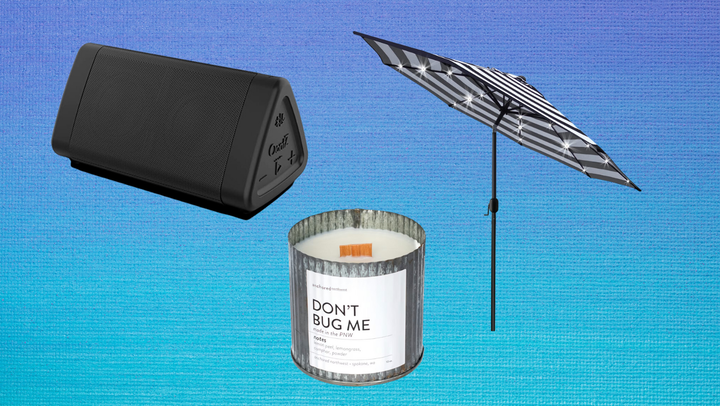 Popular items from this list include:
An umbrella with built-in solar LEDs here to help when the sun is doing the most and the least.
Or a triangular sail — it comes in a variety of colors and sizes if you're looking for a more stylish and customizable approach to shade in your outdoor space this spring.
A tall table cooler combo in case you need both a high top and somewhere to keep your beverages chilled.
Before You Go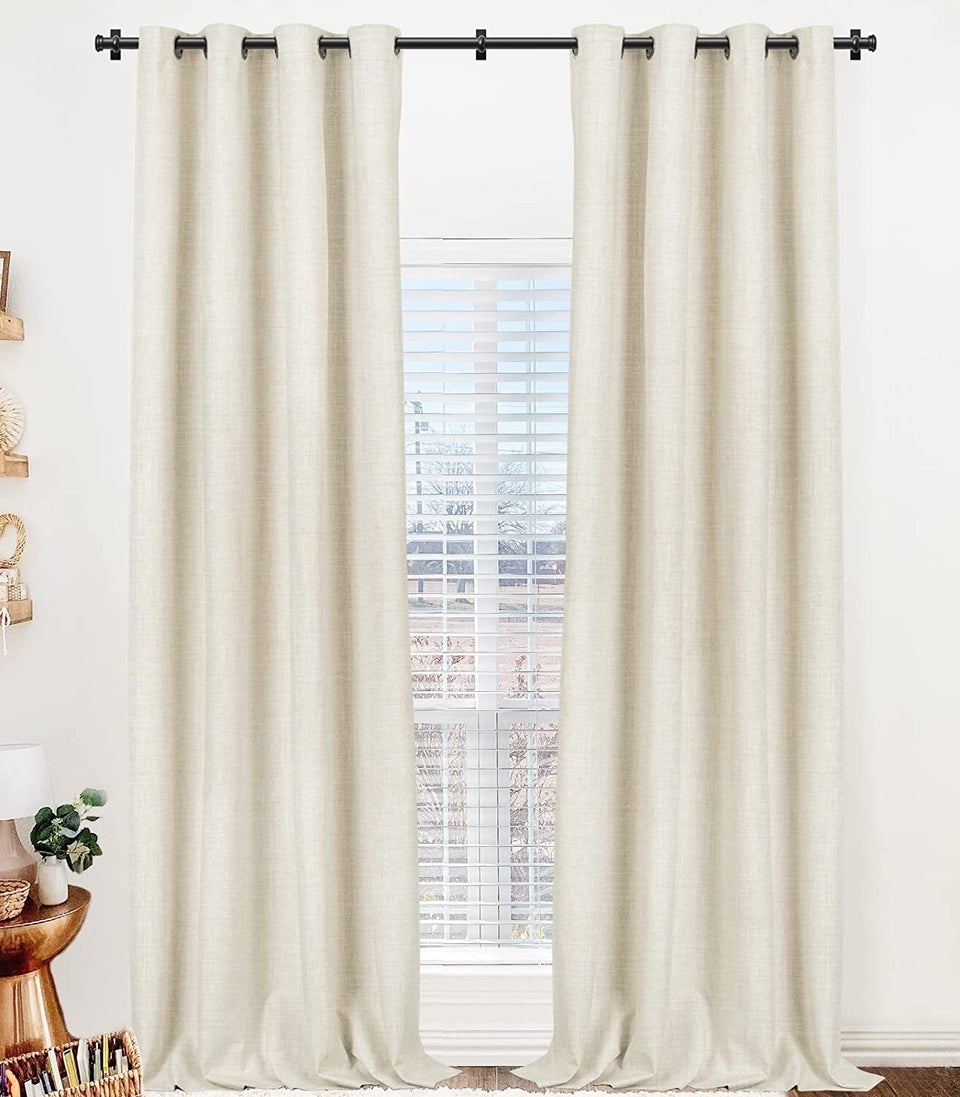 No One Will Ever Guess That These Nice-Looking Window Treatments Are Also Blackout Curtains