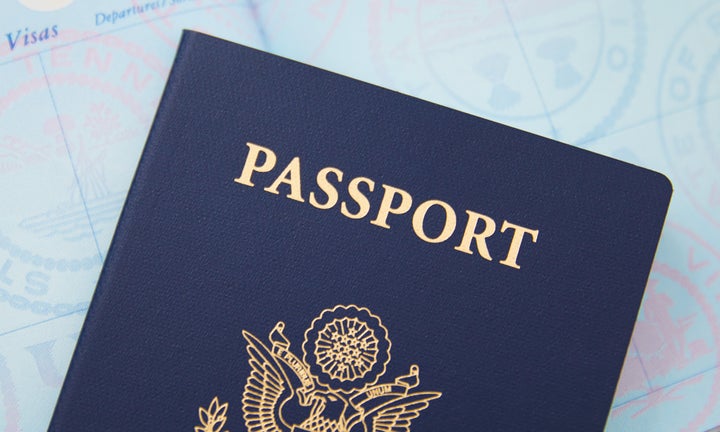 After three long pandemic years full of endless rapid tests and canceled trips, the travel industry is officially booming. According to late March data from the U.S. Travel Association, travel spending totaled $93 billion in February, which is 5% above 2019 levels and 9% above 2022 levels.
While increased travel is good news for the global economy, the U.S. State Department is feeling the weight of all those newly booked flights. On March 23, Secretary of State Antony Blinken said that due to an "unprecedented demand for travel," people should expect wait times of about 10-13 weeks for a regular passport and 7-9 weeks for an expedited passport.
That's up to about four months from now for anyone who hasn't yet mailed or handed in their passport application.
This probably isn't welcome news if you need or have a passport expiring soon, especially if you have international summer travel coming up. With that in mind, here's everything you need to know about the current passport backlog issue — and what travel experts say you can do about it.
Why do you have to wait so long for a passport right now?
The passport wait time problem isn't exactly new. But when it first became clear that this was an issue in 2021 when people started traveling more, it was mostly because many passport facilities were still closed due to the pandemic, limiting in-person appointments, which are required for a handful of passport types.
Now, it's related largely to demand and staffing shortages. "We're getting 500,000 applications a week for passports. That's 30-40% above last year," Blinken said. According to Sally French, lead travel writer at NerdWallet, this uptick in demand isn't exactly surprising.
"So many people are taking the trips this year that they put on pause over the past few years," she told HuffPost. "[Because] most international borders are finally back open this year to foreign tourists, it's far easier to travel internationally than it has been at any point since the pandemic."
Although Blinken said the State Department has hired more people to address this backlog, French noted that filling vacant positions post-pandemic hasn't been easy.
"Jobs were lost across the whole travel industry in the early days of the pandemic, and — whether at hotels, theme parks or airports — it's been a struggle to refill now-vacant positions," she explained.
"That's also the case at the State Department, which is saying its passport team members nationwide are clocking tens of thousands of hours of overtime a month to issue the millions of passports sought by traveling Americans. The State Department has said it is aggressively recruiting and hiring, and it has opened an additional satellite office."
Here's what to do right now to get your passport in time.
If this news has your heart pounding as you think about your meticulously planned wine and chocolate-filled European vacation going up in flames, try not to worry too much: There's a lot you can do to get ahead of this issue. Here are some tips.
1. Check your passport's expiration date.
First, find out when your passport actually expires — but know that a passport that expires six months from now isn't exactly a reason to breathe a sigh of relief. "Even a passport that hasn't expired yet might not work, because some countries require passports to be valid at least six months beyond your trip dates," French said. "So, even if your passport doesn't expire until 2024, your late 2023 travel plans may be in jeopardy if your passport expires within six months of that trip."
People planning to travel with younger family members should also pay special attention. "If you were 16 or older when your most recent passport was issued, your passport is valid for 10 years (it's valid for five years if you were under age 16 when your most recent passport was issued)," French said. "Given that long period, it can be easy to forget when it's time for renewal — so glance at your passport now."
2. Get all your paperwork together and be aware of restrictions.
Before attempting to renew or get a new passport, make sure you have all your paperwork in order so you aren't met with further delay. "Fill out the necessary paperwork and get your passport photo well ahead of your expected travel date," said Laura Lindsay, a travel expert at Skyscanner. "Also know that passport applications can no longer be submitted online if you did not start or submit an application on or before March 8. You will have to do it either by mail or in person. You can only renew it in person at a passport agency or center if you meet certain requirements."
3. Be willing to pay to have your passport expedited.
While expedited wait times aren't exactly speedy right now, they're better than standard wait times. But know that if you want to have your passport expedited, you'll need to pay at least $60.
The good news? If you're renewing your passport versus getting a new one, you can expect to get your passport, expedited or otherwise, a few weeks earlier. "For renewals, the timeline for expedited passports drops to 5-7 weeks," French said.
4. Know that there are emergency options.
There are some cases where you can get a new passport ASAP.
"You can get Life-or-Death Emergency Service and Urgent Travel Service," Lindsay said. "You can choose a Life-or-Death Emergency Service if you have an emergency that requires international travel within 72 hours (three business days). If you have non-emergency international travel plans within five business days, you can opt for the Urgent Travel Service, where restrictions often apply. Walk-ins aren't allowed for either of these services."
5. Even if your passport isn't expiring soon, just renew it.
All this to say: Even if your passport isn't expiring until 2024, or if you don't have a passport at all, you should probably start the process of renewing it or getting one. "Even if you do not have any travel planned in the foreseeable future, it is best to have a passport on hand in case of an emergency and for easy identification purposes," Lindsay said.
When will it all end?
While the State Department is hiring more people to make up for the increase in passport application and renewal demands, French said there's no way to know when passport wait times will decrease — but it probably won't be soon.
"I wish I had a crystal ball and could predict the future for you. I will say that some of the State Department's estimated delays are longer than what they even were during the early days of the COVID-19 pandemic," she said. "Given that, I'm not optimistic that passport delays will go away anytime soon. Certainly, they won't go away ahead of what's predicted to be a busy summer 2023 travel season."
Is French's conclusion anxiety-inducing? Sure. But there's a lot you can do to get that shiny new passport in your hands a few months from now, versus six months from now. So take the advice of both French and Lindsay, and start the process now.
Before You Go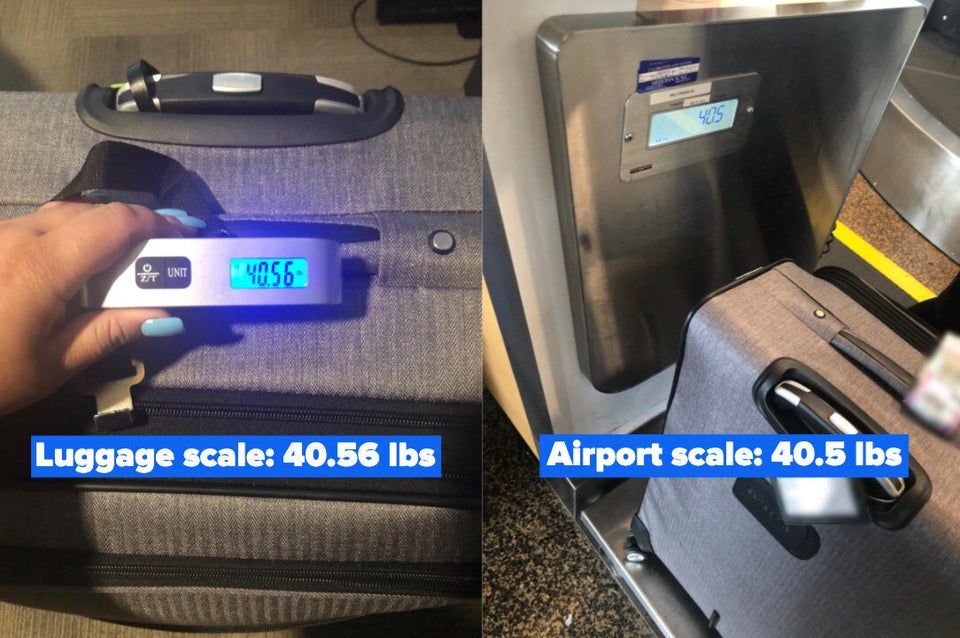 32 Products Reviewers Say Are A "Travel Essential"