The man accused of brutally attacking former U.S. House Speaker Nancy Pelosi's husband, Paul Pelosi, with a hammer last year expressed regret on Friday that he didn't do more, according to a jailhouse call that he reportedly had with a California news station.
David DePape shared a stunning lack of remorse for the violence during what was described as an unexpected phone call to KTVU, the San Francisco TV station reported. The call followed the public release of police body camera footage capturing the incident.
"I want to apologize to everyone. I messed up. What I did was really bad. I'm so sorry I didn't get more of them. It's my own fault. No one else is to blame. I should have come better prepared," he told KTVU reporter Amber Lee, according to audio of the call posted online.
His defense attorneys did not immediately respond to HuffPost's request for comment Sunday.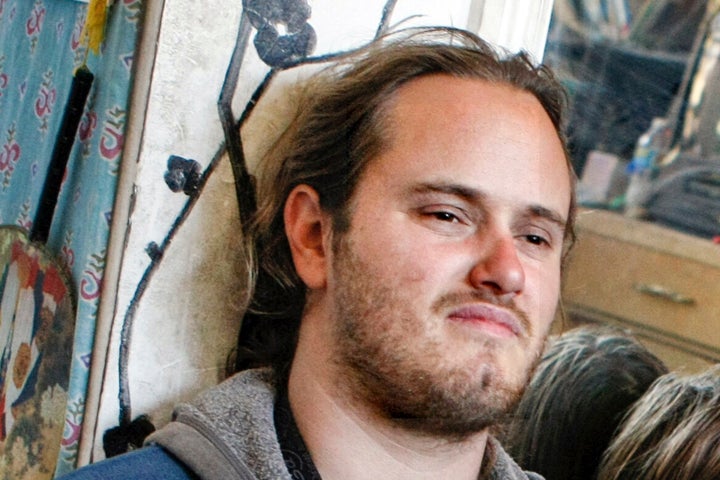 DePape, who is behind bars on charges of attempted murder, elder abuse and kidnapping, which he's pleaded not guilty to, reportedly refused questions from Lee reasoning that it could jeopardize his criminal case. Regardless, in the call's recording he appears to admit to plotting and carrying out the Oct. 28 attack while defending it as taking a stand for Americans' freedom.
"You're welcome," he says after acknowledging the video footage capturing the early morning home invasion that hospitalized 82-year-old Paul Pelosi.
"Freedom and liberty isn't dying, it's being killed systemically and deliberately," he says in the recording. "The people killing it have names and addresses so I got their names and addresses so I could pay them a little visit. Have a heart-to-heart chat about their bad behavior."
He goes on to say that he's in the process of setting up a website to spout his conspiracy theories that will be "out of the reach of tyrannical global fascists and their internet censors." His defense team on Friday requested that he be permitted to use a computer while behind bars so he can review material related to his criminal case, according to a court filing.
One of DePape's public defenders expressed concern Friday that he may not receive a fair trial following the release of the police body camera footage that shows him wrestling with Pelosi over control of the hammer. He then appears to strike Pelosi over the head with the tool, knocking him unconscious.
"The footage is inflammatory and could feed unfounded theories about this case, and we are extremely concerned about Mr. DePape's ability to get a fair trial," San Francisco Deputy Public Defender Adam Lipson told The Associated Press while calling the footage's release a "terrible mistake."
Popular in the Community