The "Saturday Night Live" alum left a voicemail for Daphna Nachminovitch, PETA's senior vice president of cruelty investigations — and used some language he definitely wouldn't have been able to say on NBC.
"Thank you so much for making comments publicly that I didn't adopt a dog," Davidson said in the voicemail, obtained by TMZ. "I just want to let you know I'm severely allergic to dogs, so I have to get a specific breed. I'm only not allergic to cavapoos and those type of dogs."
"And my mom's fucking dog, who's 2 years old, died a week prior and we're all so sad, so I had to get a specific dog," Davidson continued. "So why don't you do your research before you fucking create news stories for people ... Fuck you and suck my dick."
In subsequent comments to TMZ, the "Bupkis" star moderated his tone somewhat.
"I haven't seen my mom and sister cry like that in over 20 years," he told TMZ on Tuesday about the recent death of their dog Henry. "I was trying to cheer up my family. I was already upset that the store had filmed me without my permission or acknowledgement."
"Then this organization (PETA) made a public example of us, making our grieving situation worse," Davidson continued. "I am upset. It was a poor choice of words. I shouldn't have said what I said, but I am not sorry for standing up for myself and my family."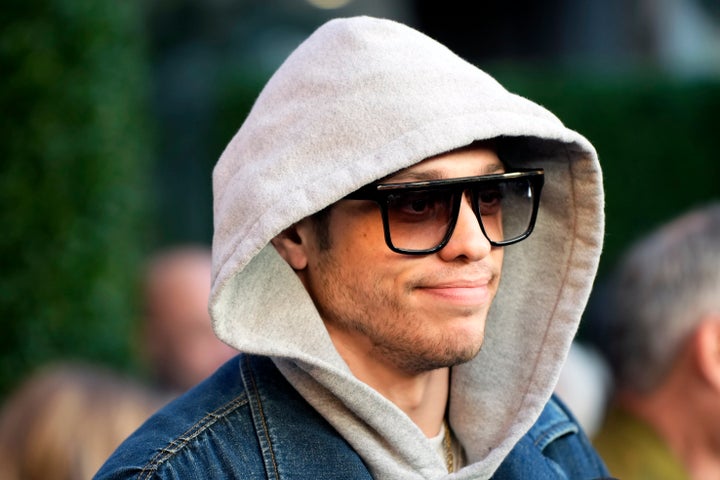 Davidson was recently spotted purchasing a puppy alongside girlfriend Chase Sui Wonders, and attracted PETA's wrath as a result.
The group doubled down after his voicemail, telling TMZ "there's no such thing as a hypoallergenic dog." (Fact check: true.) The group accused Davidson of not doing "his research" or using the Petfinder app to adopt a rescue animal.
"Our hearts go out to the Davidson family for the loss of their dog, but Pete must know in his heart that there's no excuse for buying a dog and propping up the puppy mill industry... and we hope he'll do the right thing and adopt next time," PETA told the outlet.
Davidson, for his part, says he got bad info prior to his purchase. The actor, who also received a flurry of online support, told TMZ he didn't know he could "adopt a specific hypoallergenic dog" — and that he was told "it wasn't an option, and if it was, it was rare."
Popular in the Community