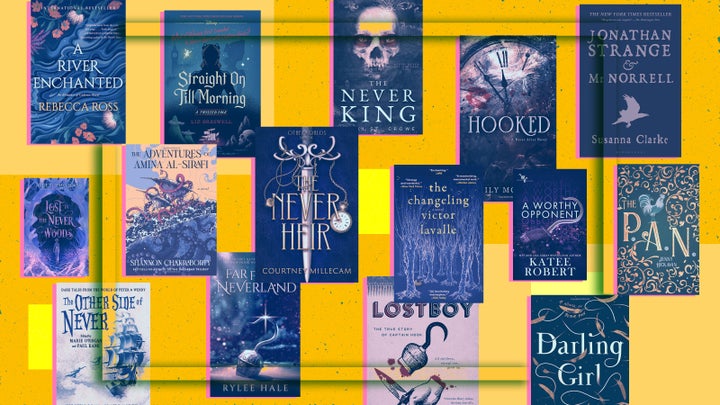 J.M. Barrie's "Peter Pan" has bewitched audiences since its debut in 1904 at the Duke of York's Theater in London. Since then, there have been many adaptations, retellings and inspired tales since the first Peter showed us the first Neverland.
Reading Barrie's original play (or even watching the animated Disney version from 1953) as an adult has aspects that could cause alarm. There's violence, racism, cultural insensitivity and the insidious kidnapping of children by a Pied Piper-like figure. For children, the story is magic, pirates and the chance to unabashedly relish in their youth, but for adults it can be terrifying. There's also something so deeply sad about how Barrie's Peter upon returning to his childhood home after years in Neverland, finds his window is locked shut and he's been replaced by another child. It's possible the complexity of J.M. Barrie's work is a window into his own psyche, relationships and childhood — a minefield of loss and complicated connections.
Disney's latest, "Peter Pan & Wendy," is a fantasy adventure film directed by David Lowery from a screenplay he co-wrote with Toby Halbrooks. The film is about Wendy Darling, who, hoping to avoid boarding school, meets Peter Pan, a boy who refuses to grow up. Wendy, her brothers and Tinker Bell travel with Peter to the magical world of Neverland, where they encounter the familiar foes and friends. The movie debuts Friday on Disney+.
If you're yearning for more books full of pixie dust, pirates, fairies and lost boys, here's a list of adult and young adult books that are either retellings of Peter Pan, inspired by, or share similar themes.
"The Adventures of Amina al-Sirafi" by Shannon Chakraborty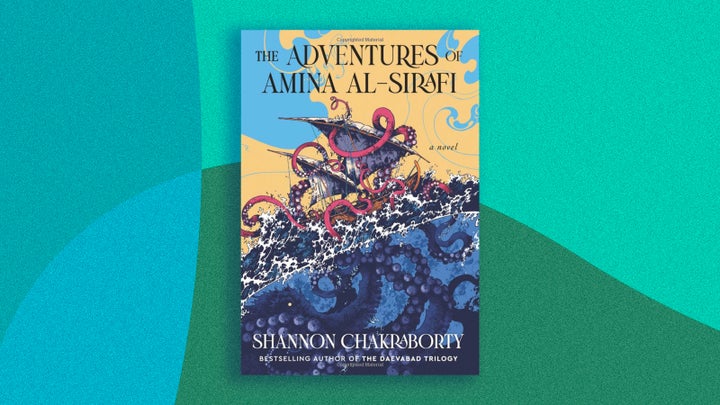 "The Adventures of Amina al-Sirafi" is the first in a new fantasy trilogy by Chakraborty ("The City of Brass" author) that spins a swashbuckling tale of magic and piracy on the East Indian Ocean. It is full of sorcerers, magical artifacts, a protagonist woman pirate captain (who is also a mother with a tricky knee) and a former demon for a love interest. These are just some of the wonderful aspects that make this new trilogy on the high seas a fabulous and engrossing read.
A connection to Peter Pan's story lies in Chakraborty's adventure in a world infused with magic and mythical beings. It's also fascinating that Barrie originally envisioned the villain Captain Hook to be played by an actress, likely a nod to his complicated relationship with his own mother. Chakraborty manages to create a world just as bursting with magic and intrigue as the story of Peter Pan, and through research accomplishes what Barrie could not with cultural and LGBTQIA+ representation.
Chakraborty's protagonist is a middle-aged mother, Amina al-Sirafi, who has a reputation as a notorious pirate with a complicated past. When we meet Amina, she's attempting to enjoy an idle retirement alongside her daughter, but one more adventure promising unfathomable wealth pushes the daring Amina back to the seas. Leaving her daughter behind, she assembles a crew of eclectic companions, each with a unique gift that will hopefully make this rescue a successful one. But while out to sea, Amina encounters monsters, magical beings and even a former love interest that isn't exactly human. Chakraborty has written a character in Amina that is not only funny in her irreverence, but also not the typical mother seen in most fantasy novels. She's brash, brave and struggles with her identities and Muslim faith.
"Darling Girl" by Liz Michalski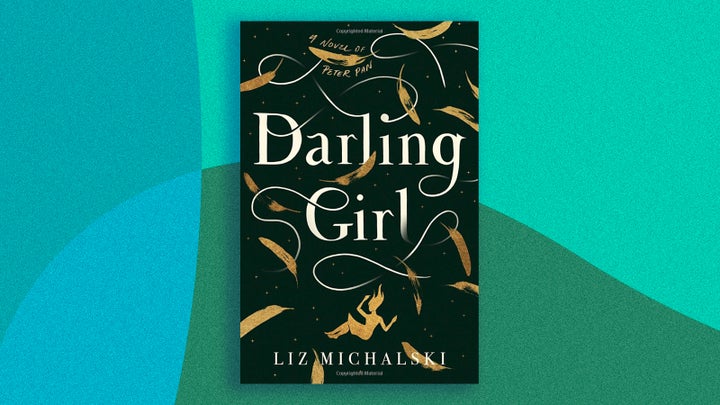 Set in the present, Michalski's retelling is a dark thriller with a much more sinister Peter Pan. Tucked away in an English country estate is Holly Darling's daughter, Eden, who has been in a coma for several years. One day Eden mysteriously vanishes. Holly's mother Jane knows exactly who is to blame. You see, to the Darling family Peter Pan isn't some story, but a very real being who preys on children. And Holly, who is the granddaughter of none other than Wendy Darling, learns precisely how corrupt Peter really is. She's desperate to save her daughter and protect her son, Jack, and is even willing to team up with the unconventional ex-soldier Christopher Cooke, to protect her family. This is an enchanting thriller with magical elements that explores the darker, more uncomfortable obsession that Peter Pan's original storyteller might have intended, a fascination of youth, and explores the far-reaching sacrifices mothers are willing to make.
"Hooked" by Emily McIntire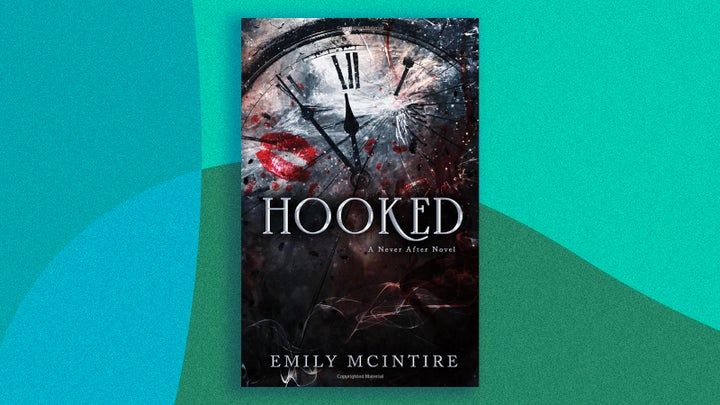 "Hooked" by international bestselling author Emily McIntire touts over 100,000 reviews on Goodreads and is presently one of the most popular Peter Pan-inspired books to date. But McIntire's delightfully dark book isn't a children's retelling of swarthy Captain Hook and Peter Pan ― this story is for the adults. McIntire writes fractured fairy tales, among other books, and "Hooked" is the first in her Never After series, which upends the fairy tale into a much darker version. James, also known as Hook, experienced an abusive childhood and is obsessed with revenge. His plans seem all the more possible when Wendy, the daughter of the man he hates, walks into his club; he decides she's his opportunity to strike back. James' particularly brutal upbringing of violence created a sadist streak in him, but he's also an emotionally complex man whose plan to seduce Wendy becomes complicated once he starts to fall for her. And Wendy isn't as easy of a pawn in anyone's games as the men in her life have believed. This is an adult romance with mature themes, but also incredibly romantic with lines like, "Darling, if I'm the dark, then you're the stars," crooned by Hook.
"The P.A.N." (The Pan Trilogy) by Jenny Hickman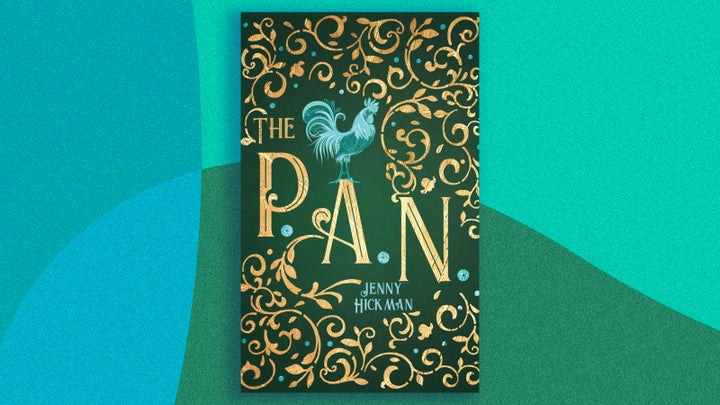 This is a modern Peter Pan reimagining young adult series with fantasy, romance and bit of sci-fi, but more importantly with Hickman's signature wit and cheeky ability to toy with lore. Shuffled through the foster care system for most of her life, Vivienne is almost free when days before her 18th birthday she's suddenly hospitalized with mysterious symptoms. Vivienne's illness baffles everyone except for her friend, Deacon, who believes she has something called a "Nevergene." If she doesn't leave soon and go with him to Neverland's Kensington Academy, she'll become a test subject of a more nefarious medical group called the Humanitarian Organization for Order and Knowledge — aka HOOK. Except to get to Neverland, she'll need to fly. Something she doesn't believe is humanly possible. Neverland's Kensington Academy is a secret organization led by none other than Peter Pan, who recruits children with the Nevergene. Vivienne is faced with a choice, suspend her reality and trust the shameless flirt Deacon, or return back to her normal life with her foster family. Vivienne chooses adventure. This series is going to hook you.
"Jonathan Strange and Mr. Norrell" by Susanna Clarke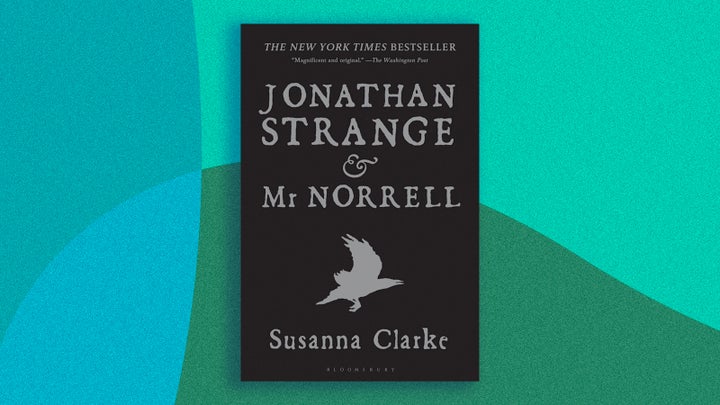 Before Tinker Bell and Peter Pan delighted children with their impish charm, the fairies of old were decidedly more wicked. Pre-Pan fairies were seen as creatures to fear, and some folklorists even argued they were "the dead," or exist as the fallen Christian-Judea angels between this realm and another. But the joyful Peter Pan is presented as far from the conniving fairies of past folklore. Barrie, a Scotsman, was aware of the stories of the magical creatures. And undoubtedly the contemporary version of fairies today are the result of his popular play and their Disneyfication.
In Susanna Clarke's "Jonathan Strange and Mr. Norrell," we see characters like the fairies of old, specifically embodied in the Gentleman with the Thistledown Hair. In Clarke's world, fairies are capricious and dangerous ― think Tink unchecked, stealing away maidens and causing gruesome havoc. It's also a story exquisitely detailed in world building and plot. The novel is set in an alternate history of 19th century England, where magic, having been a dominant force, has since been absent for centuries.
Hoping to bring magic back and utilize its powers for the British Empire during the Napoleonic wars are two magicians, Jonathan Strange and Mr. Norrell. Mr. Norrell is a solitary and bookish character who is initially reluctant to share his knowledge of magic with anyone else, while Jonathan Strange is a more outgoing and initially frivolous aristocrat, who has a natural ability to engage with magic that Norrell lacks. Norrell's talent is earned through his studies, whereas for Strange it seems to boil within him. The pair find themselves ensnared in politics, wars, complicated relationships and dangerous dalliances with the supernatural. It's a much more detailed and adult experience than Barrie's, with elements of violence, horror and adult relationships.
"The Other Side of Never: Dark Tales from the World of Peter & Wendy" by Muriel Gray, A.C. Wise and A.J. Elwood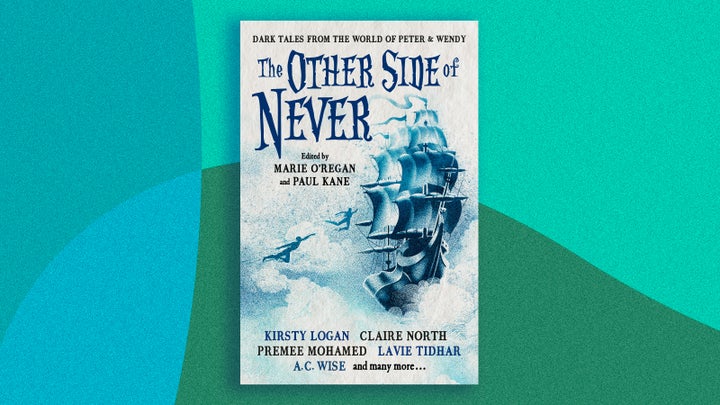 This is a collection of tales inspired by J.M. Barrie's stories of Neverland from some of the most talented science fiction, horror and fantasy writers of today. These are twisted and reinvented stories about Peter, Wendy, the Lost Boys, and all that exist within Neverland, but pulled into dystopias, modern day life or some into the gritty streets of London.
In one short "Kensington Gardens," by Lavie Tidhar, we jump from multiple points of view, with the thread being Peter, except his recollection of reality seems skewed by the endless onslaught of infinite youth. It's a dissociative story, jumping from memories and the present, keeping the reader befuddled like Peter must feel. And in this story, Peter's eternity is no longer to be envied, but creates a sadness of losing loved ones to age while he remains ageless. At one point, he's assisting Wendy in her final moments, but the somber nature of their exchange through a glimpse of a few lines turns to horror and depravity. When Peter reaches inside a few locked cages, this "blink and you'll miss it" moment stays with you long after reading the short story. The collection is full of tales like these that haunt and impact you.
"Straight On Till Morning" (Twisted Tale series) by Liz Braswell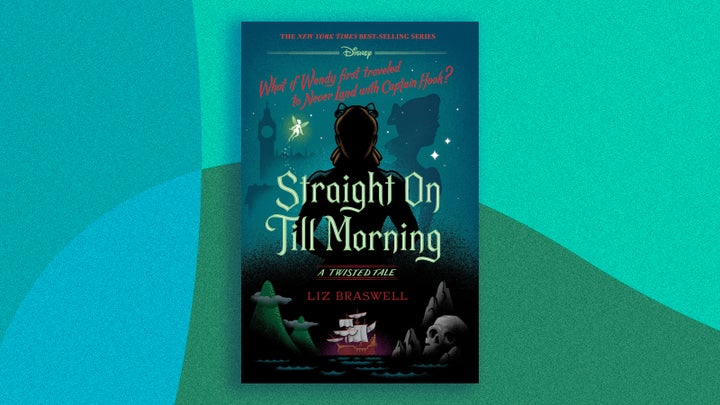 A wonderful YA reimaging focusing on Wendy as a 16-year-old girl with a deep imagination and desire for adventure. Wendy is stuck in a place between the tedium of adulthood and the carefree joys of youth. The Darling parents are set on sending Wendy to become a governess in Ireland, but the young girl has other plans. One evening a mysterious shadow is caught in her childhood nursery, and that shadow belongs to none other than Peter Pan. He's been listening, unbeknownst to Wendy, to her tell stories for years about the adventurous character. When his shadow accidentally gets left without Peter Pan one night, she uses it to bargain passage to Neverland. And the person she bargains with is the conniving Captain Hook. Fans of Braswell's version will likely love that Wendy is just as strong-willed as the original, and thankfully has a less contentious relationship with Tinker Bell.
"The Never King" (Vicious Lost Boys series) by Nikki St. Crowe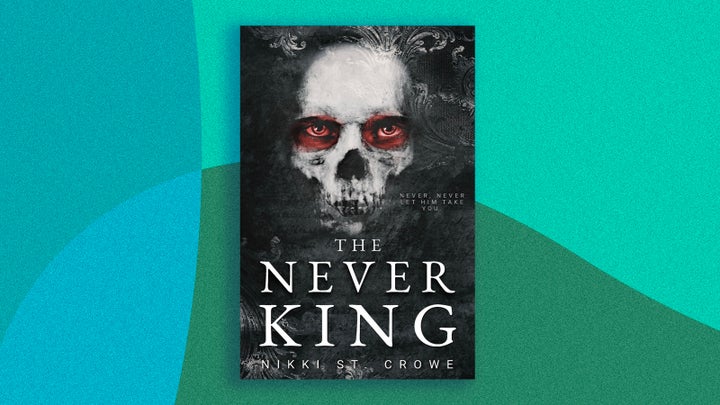 "The Never King" is the first fantasy book in the Vicious Lost Boys series by author Nikki St. Crowe, and is a decadent and dark retelling about Peter Pan, Winnie Darling (of the Darling family) and the Lost Boys. It's an engrossing and fast-paced read for anyone craving an adult version of Neverland. For two centuries, the women in the Darling family have disappeared on their 18th birthdays. Sometimes they're gone for only a day, sometimes a bit longer, but when they return, they return emotionally broken. To anyone outside of the Darling women, they believe the disappearance is something steeped in madness and ravings about an alternate world, but for the Darling women, they know just how real Pirates, Lost Boys, and fae are. On the day of Winnie Darling's 18th birthday, her mother is frantic to secure their home, but it's no use, because The Never King is coming. The true reason behind each Darling's captivity is what motivates Peter, the Never King, to find his shadow and save his island, and he's willing to drive a few Darlings mad in the process. This is a fantasy romance series with elements of erotica and trigger warnings for violence and abuse.
"Lost in the Never Woods" by Aiden Thomas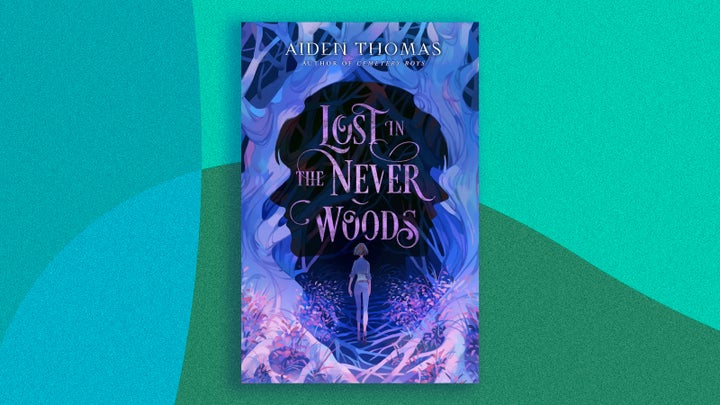 Aiden Thomas is the author of the popular young adult series Cemetery Boys, and their Peter Pan reimagining with Wendy as the protoganist brings the same captivating prose and trauma-informed perspective. Five years have passed since Wendy Darling and her two younger brothers went missing in the woods. Wendy returned; the boys did not. And now more young children have begun to go missing around Wendy. Still reeling from the trauma of the loss of her siblings and her memory of the details of that night, Wendy is shocked when one evening she encounters a boy lying in the street, who asks, "You forgot about me?" The boy is actually Peter Pan, but before this moment he only existed to her present mind as a story, one she would tell to children at the hospital where she volunteers. He convinces Wendy to help him and Neverland from a sinister threat, but this means going back into those frightening woods. This is a brilliant retelling of the Peter Pan story, full of high-ranging emotions, mental health representation and found family. Thomas beautifully pulls you through the story full of metaphors and heavy subjects, but with a grace and patience for the character's development.
"The Never Heir" by Courtney Millecam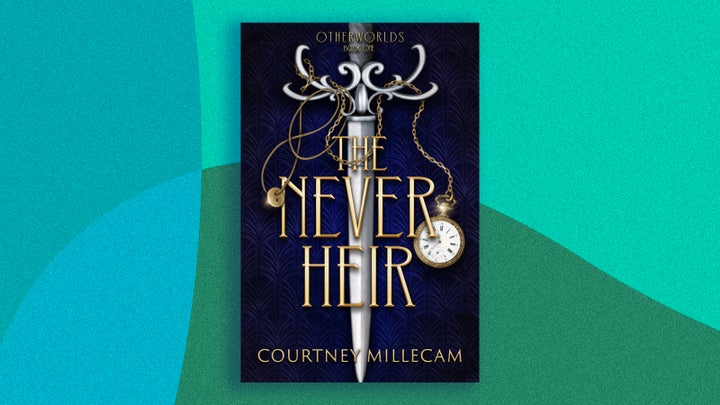 Curious to know what would happen to the Lost Boys if they ever left Neverland? Courtney Millecam's clever new take on the Peter Pan story begins with Charlie "Tootles" Tulane who bravely risked his life to break the spell binding the Lost Boys to Pan and Neverland. Charlie is now 17 and living in London of the early 1920s and is elated to be away from Peter, but his happiness is short-lived. He spends his evenings as an amateur boxer, and at his fights, many of the Bright Young Things of London's upper class attend. Part of that posh group is Evie, who is recently back from a mental asylum. Evie's expected to acclimate back into polite society and find a suitable marriage match ― and to stop claiming her sister was abducted by mermaids. But when a Faerie appears, forcing Evie into a deal she can't refuse, it's Charlie that becomes her only confidant. They both have to return to Neverland, to save Evie's sister, and before chaos spills into the mortal world.
"Far From Neverland" by Rylee Hale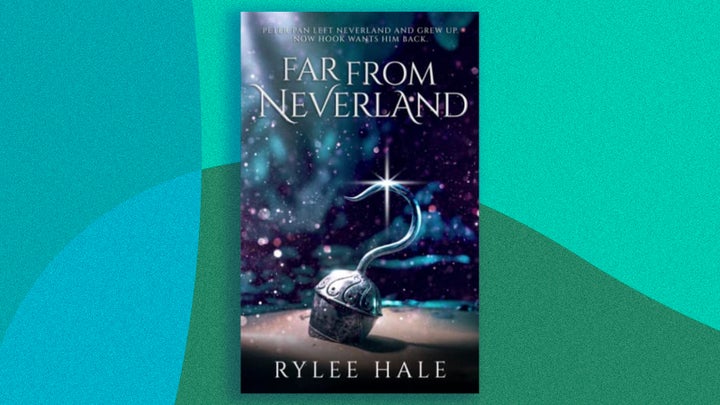 "Far From Neverland" is a Peter Pan retelling with a modernized twist. Neverland is dying, covered in a blanket of frost, and the only one that can save it is Peter Pan, except he left 14 years ago in an attempt to forget the death of a friend. Captain Hook, who initially enjoyed a life without Peter around, is forced to retrieve him from California, where Peter has been spending his time working in a college music department. Peter is the only one that can save Neverland from a shadowy curse. "Far From Neverland" is a gay-positive retelling where Captain Hook and Peter Pan fall in love. It's a steamy enemies-to-lovers romance, that's at times dark, but also endearing and funny. The complexity of Peter and Hook's relationship (they're both adults in this retelling) is sweet and complicated. Hale keeps the magical feeling of the original, while giving modern readers a grittier and witty update.
"The Changeling" by Victor LaValle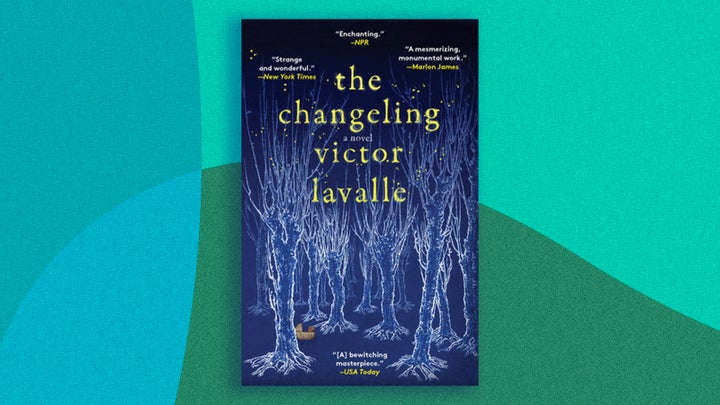 In the canon of Peter Pan, he didn't begin his life as a fairy boy, but was altered by Tinker Bell into a changeling. Changelings in folklore are babies collected by fairies and turned from humans into their own kind. In Victor LaValle's dark fairy tale, we're presented with a story full of complicated familial, cultural relationships and social commentary set in a contemporary New York.
"The Changeling" has received a Locus Award for Best Horror Novel, a British Fantasy Award for Best Horror Novel, a World Fantasy Award for Best Novel and was winner of an American Book Award. Fantastical elements creep in slowly to the story and this highly lauded fantasy novel. It is a bewitching read full of loss, madness and mystery. It's also presently in development as an Apple TV+ series starring Lakeith Stanfield. Apollo has recurring nightmares that have haunted him since his childhood. And after the birth of his first child, he suspects the exhaustion of being a new father is to blame when the dreams come back. But when his wife's erratic behavior seems to be more than a postpartum period, Apollo's world begins to fall apart.
There are many twists in LaValle's thrilling book that feels like reading old Germanic folklore or Edgar Allan Poe's "The Tell-Tale Heart," where the characters are unraveled by their fears, while making a much bigger statement about present modern life. Without giving away any spoilers, this is a haunting read with plenty of twists.
"A River Enchanted" by Rebecca Ross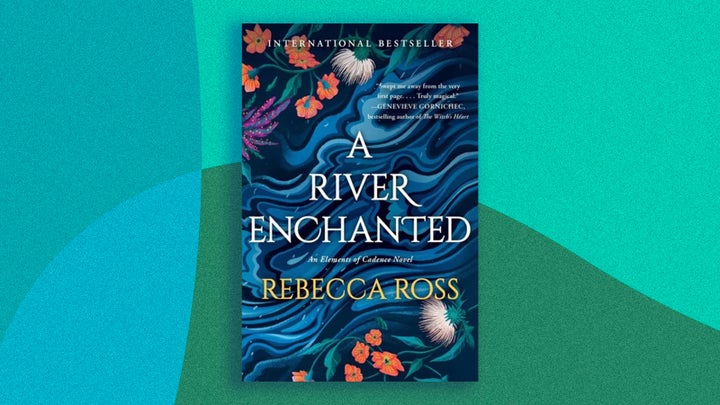 There are similarities to the myths and lore within Ross' series that share comparable themes to Barrie's Peter Pan. Ross exquisitely revels in lore, myths and stories created to help our ancestors comprehend the worst and the best of humanity. Her Irish fantasy is set on the isle of Cadence where harpist Jack Tamerlaine agrees to help the Laird's bold daughter Adaira find several mysteriously missing girls from the island. Suspecting a warring clan just as much as the capricious spirits that exist among them, Jack and Adaira search for the girls using all they have. Ross recently released "A Fire Endless" as the epic conclusion to this stunning series.
"Lost Boy: The True Story of Captain Hook" by Christina Henry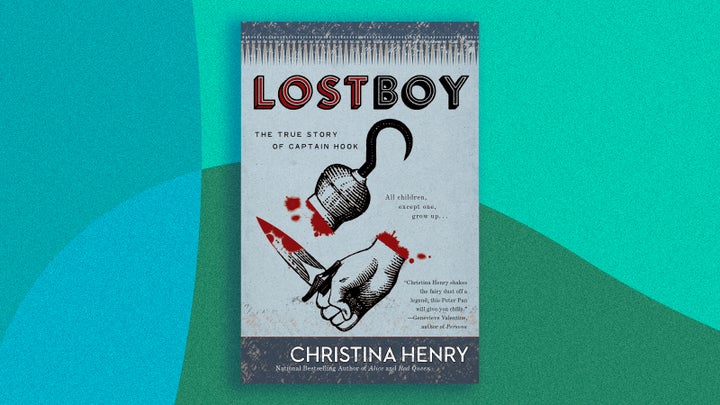 Christina Henry is clearly an author who loves reimagined fairy tales; her book "Alice," is a national bestseller, and with "Lost Boy" we're given another imaginative retelling. "Lost Boy" is a wildly creative book that subverts the classic tale of Peter Pan and Hook to create a new origin story. A tale of two once-close friends who become lifelong enemies, set on a wild island where boys never age and from which they can never leave. Jamie (Hook), once a favorite of the Lost Boys, is now Peter's worst enemy. When Hook begins to see Peter as a conniving liar and not the savior he purports himself to be, the magic seems to disappear from Hook's life.
Taken from their former worlds to Peter Pan's island, the Lost Boys are promised a life of careless fun, but instead they're surrounded by menacing pirates and fearsome monsters. Given weapons and promised eternal youth if they act out Peter's plans, Hook dissents and begins a new dangerous game. Henry's writing is flushed with a darkness that is brilliantly woven throughout the story. She deftly writes the progression of Peter's descent into madness and all the depravity within the island gang. Characters are vividly drawn and richly detailed, depicting the unbridled side of youth when left to their own devices. The story is poignant, bloody and emotional, with every moment carrying a deeper meaning that blends reality with make-believe and love with jealousy.
"A Worthy Opponent" by Katee Robert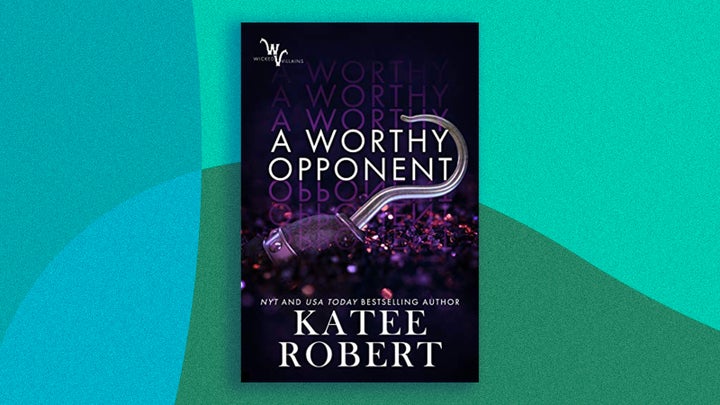 Katee Robert should be on your radar if you enjoy adult romance fairytale and myth retellings. She's an incredibly versatile and prolific author with several bestsellers that are delightful, witty and usually quick to read. "A Worthy Opponent" is the third stand-alone in Robert's "Wicked Villains" series where the villains tend to get the happy endings their hero counterparts usually enjoy. Set in more modern times, the story follows Tink and Hook ― a surprising pairing between a brash heroine, and Hook, a secret cinnamon roll of a romance male lead. Tink had a tumultuous and abusive relationship in the past with Peter, and in an effort to escape him, she's been hiding out in the underworld. But when Hades decides it's time for her to leave, she reluctantly finds safety with none other than Hook. Because of Tink's prior abuse (there is a mental health representation in Robert's story, with Tink suffering from post-traumatic stress disorder and panic attacks), Hook has to offer her more than a place to crash if he wants to win her heart.
Popular in the Community