To read about the other Culture Shifters, return to the list here.
It all started with a Twitter list and a love for photography. Polly Irungu, a 28-year-old photographer and photo editor, had noticed a need for community among other Black women trying to find their way in the publishing industry. And she wanted to get them hired.
In July 2020, Irungu launched Black Women Photographers, an online directory of about 100 Black female photographers, compiled from a Twitter list she started building years before while she was a student at the University of Oregon. Irungu was tired of hearing excuses from editors and brands who often claimed they couldn't find new or established photographers from diverse backgrounds to hire because they didn't know where to look.
"My goal at the time was really to just have a one-stop shop for people to find us and hire us," she said. "And then, how can I also just find community? I was just feeling very lonely, and the craft is already so isolating because it's just an independent job."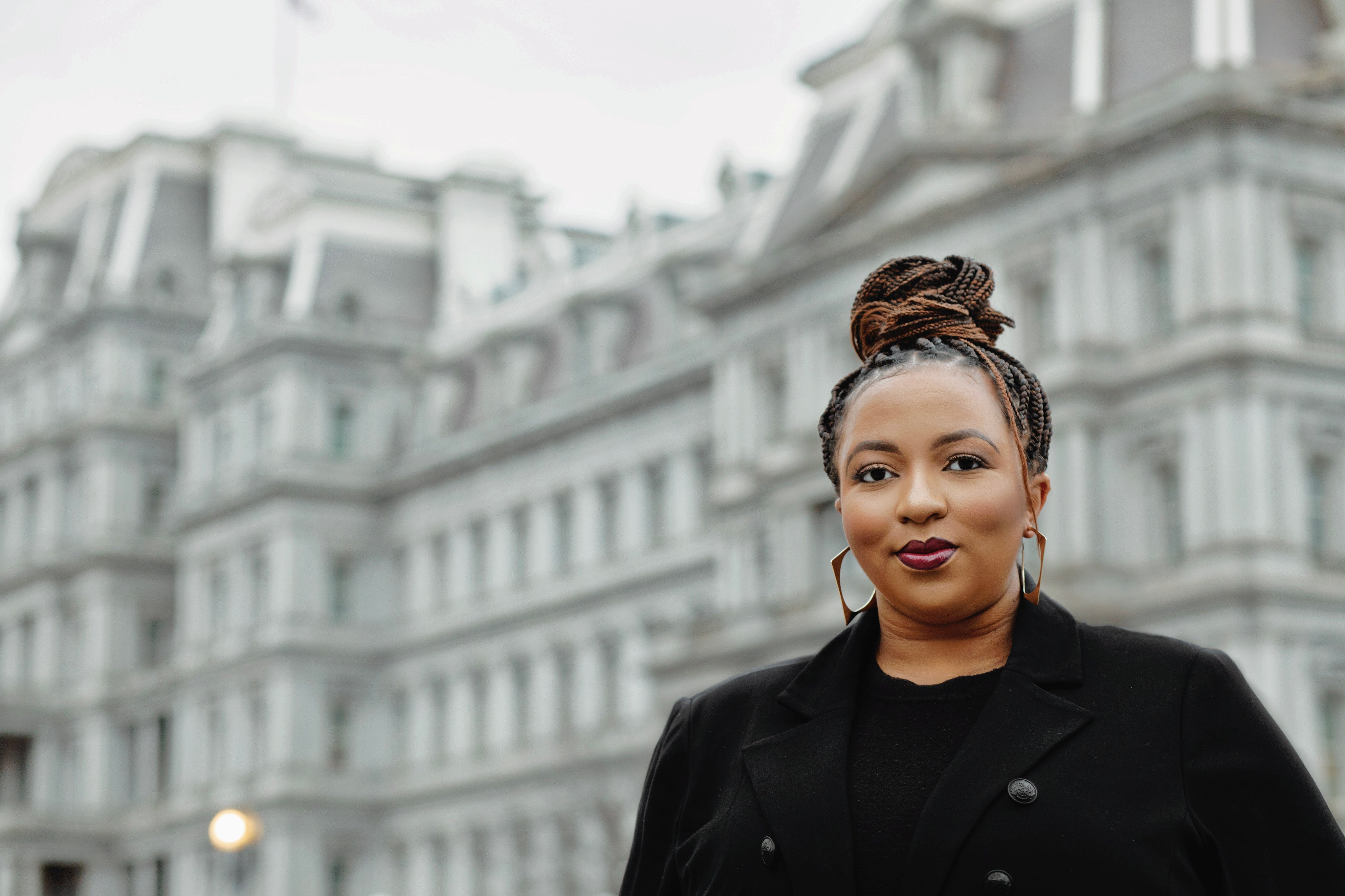 Journalists from marginalized groups have long spoken out against the lack of diversity in the industry. A Pew Research Center survey of 12,000 journalists found that most say their newsrooms do not have enough racial diversity. Conversations about media diversity were at a fever pitch after the murder of George Floyd in 2020. Irungu stepped up to provide one part of a solution.
"There's just too many organizations out there now, including my own, doing the work to help diversify and bring equity in this industry," Irungu said. "There's no legitimate excuse that I can think of that an editor or organization, a brand, whatever, would have to not have a diverse Rolodex of creatives that they can turn to. There's no reason."
Today, Black Women Photographers — a global community and database of Black women and nonbinary photographers — has grown to over 1,500 members in over 60 countries. Black Women Photographers offers free educational workshops, photo events, in-person and virtual meetups, and portfolio reviews with editors at established news organizations. In 2020, Irungu started a COVID relief fund for the organization, which raised $14,000 to help photographers out of work because of the pandemic. In just over two years, Black Women Photographers has been able to give over $150,000 in grants. The group has also partnered with organizations, such as Live Nation Urban, to help more Black female photographers get hired for music events.
"All these brands, all these people, all these editors, all these organizations have taken notice and really have been able to change many, many lives, including my own," she said.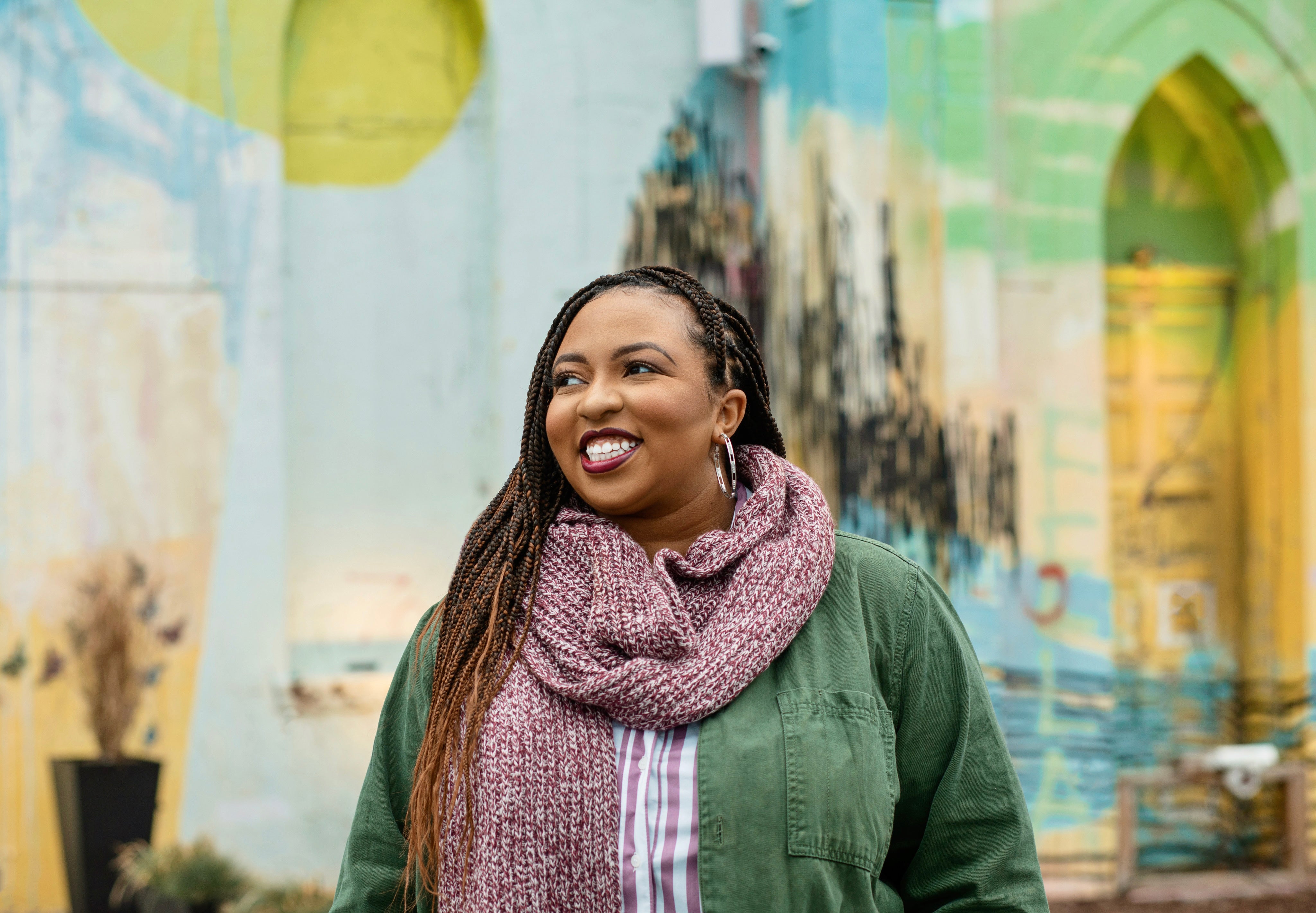 The organization's work has impacted many photographers' careers and skills already: A photographer in London got an opportunity to go to Copenhagen to talk about her work on a major photo editing brand; a Chicago photographer couldn't take on a gig, so she passed it along to another photographer in the organization; a grad student got an assignment after a portfolio review with The New York Times; another London photographer shared a progress report of sorts with the group, documenting how much her technique, lighting and composition had improved over six years.
"Those are the kind of things that really just bring me chills because, again, all of this has just been something that I just did on a whim," Irungu said.
Irungu is a self-taught, D.C.-based photographer born in Nairobi, Kenya. Growing up, she moved around because of her father's work, living in Topeka, Kansas, and Little Rock, Arkansas. In high school, she worked at McDonald's to save money for a camera and a laptop. Her brother was her go-to model, and they spent many weekends practicing photography in different lighting with different techniques. In addition, she photographed concerts and sports games to challenge her skills and get dynamic photos of performers and athletes in action.
In her senior year, she got her first big break to assist a friend's cousin at the Grammys. Her mom thought of her photography as a hobby, so she didn't take the gig seriously. That moment was a big turning point; Irungu remembers the photos not being great, but the experience convinced her to take her skills seriously. That attitude helped her mother get on board, too.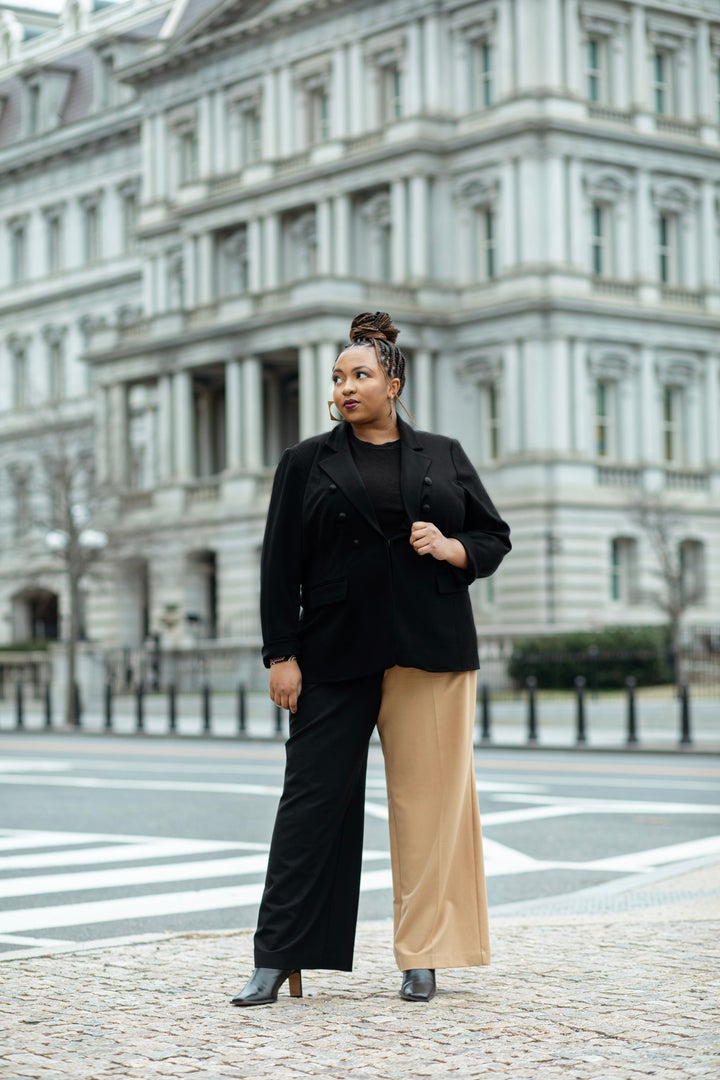 Of course, she's also inspired by the work of her peers and her organization's members. We talked at length about one of the best photos of 2022: Supreme Court Justice Ketanji Brown Jackson with her daughter Leila at her confirmation hearing. The photo was captured by Sarahbeth Maney, a photography fellow at The New York Times; that angle and that approach of a Black daughter admiring her mother was powerful beyond measure.
"Seeing that photo and the pride in the daughter's face and just the pride that I had knowing it was done by a Black woman," she said. "That's a photo that I know for a fact will be in historical books and seen for generations to come. Whether Sarahbeth realizes it or not, she inspired so many to tell those stories that are right in front of them, whether they're historical moments or not."
Irungu has also taken on assignments to document moments in history. One of Irungu's last assignments was for the 100th anniversary of the Tulsa Race Massacre. She shot descendants of the massacre — and relied on her top rules she follows in her work: listen first, respect your subjects and photograph them "in their truest light."
"I think being able to move across America a couple of times has allowed me to be able to — within my work as a journalist or within my work as a photographer — be able to actually get to understand people and talk to people and lead with more empathy," she said. "I never want to overstep or cause harm with anything that I do."
Since the organization's inception, Irungu's work with Black Women Photographers has always been more of a passion project. She's worked full-time throughout the organization's growth: as a photo editor for WeTransfer and a social media editor at WNYC's The Takeaway. In July, she was tapped as a photo editor for the White House, processing, editing and captioning images for the office of the vice presidency.
"Learning from a true veteran in the game has really just been an eye-opening and just an amazing experience," Irungu said of Lawrence Jackson, the official White House photographer for Vice President Kamala Harris. "It's really just been a blessing to be here and really learn from one of the best there is."
Irungu has a couple of volunteers who help her run the site and schedule events, but she's mostly a one-woman show behind the scenes. As a result, she hasn't had much time to devote to leisure shoots (though the weekend after our interview, she had a very special shoot scheduled: Her mom requested a photo shoot for her 60th birthday).
Now, Irungu and the organization are hosting more events in person.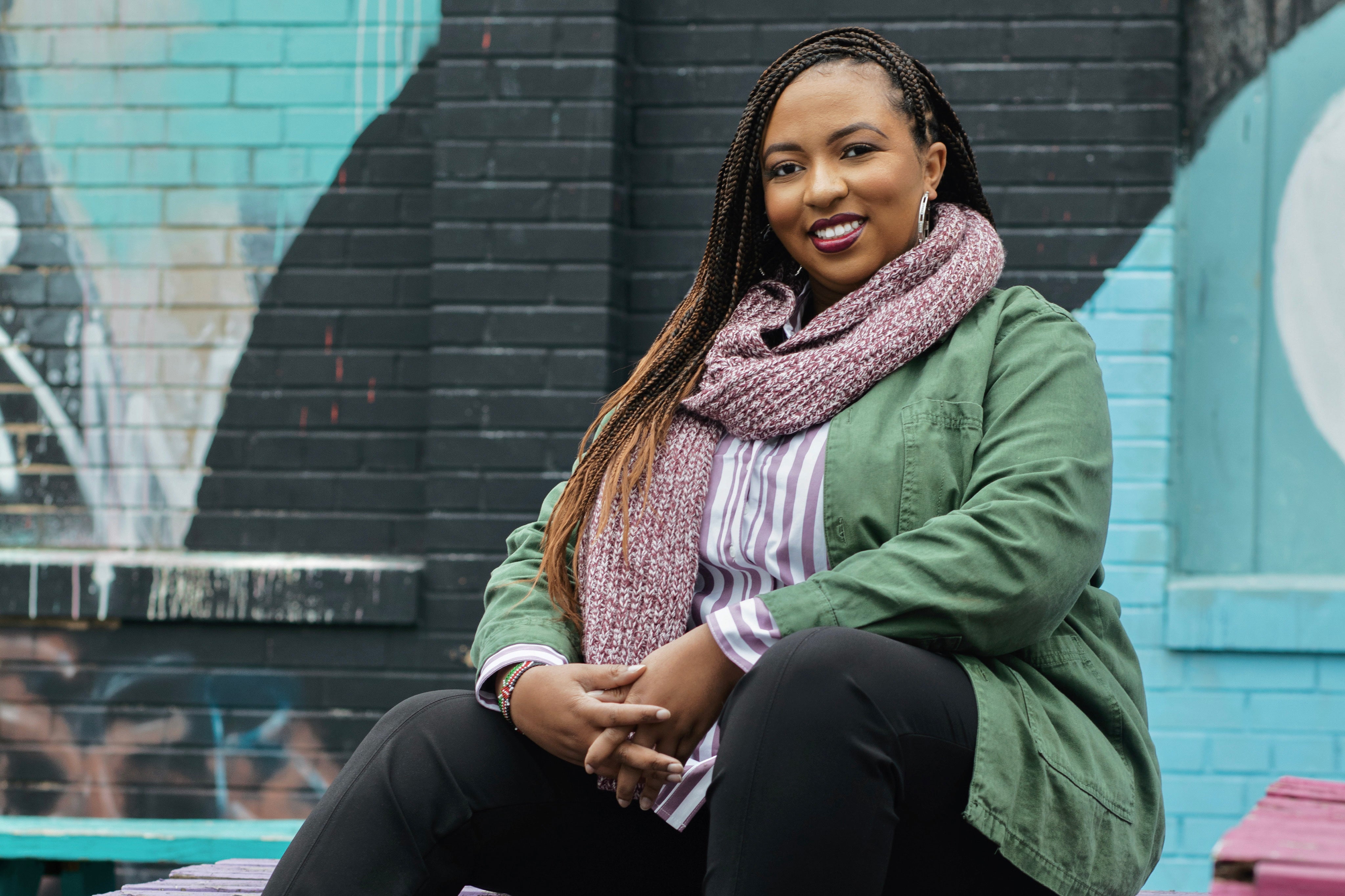 Last year, Black Women Photographers held its first exhibition in New York in partnership with Hi-Arts, a nonprofit for artists. Since then, the members curated their own exhibition in Los Angeles called "Our Black Experience: Stories From Black Women Photographers." In February, the exhibit launched in New York City at Galerie Kitsuné, featuring New York-based photographers.
"For a lot of photographers, being shown in a gallery or an exhibition is a rarity. Having your work live beyond a social media platform is hopefully the goal," she said. "Seeing it on a wall, seeing it in somebody else's home, seeing it wherever is just a beautiful feeling and really, I feel like it gives someone a good confidence boost and can very well be a catalyst, a drive, a turning point for somebody's career as well. That's what I hope these exhibitions can be for the photographers."
Irungu hopes the organization will keep expanding, with more brands hiring and collaborating with the photographers in the database. She isn't done helping others and is hoping to keep building community within the organization.
"For me, it's always just being able to pass down what I know and really just inspire somebody along the way," she said, "because I was taught and inspired by somebody else."