Before Neffeteria "Neffe" Pugh made a life with her husband Shelby "Soullow" Lowery, the reality TV star was married to a man with whom she had a son. But Neffe's family life crumbled when that son died at 3 months old.
Appearing on the premiere of "Iyanla: Fix My Life" on Saturday, Neffe opened up about the devastating loss, which she acknowledged is something she had never dealt with before. The day her son died, Neffe said, was still clear in her mind.
"We was due to get up for church, and he was gone. I picked him up," Neffe said, before taking a long pause. "He was stiff."
Neffe called the ambulance, and her ex-husband gave their child mouth-to-mouth. However, nothing could be done. "I don't wish that on nobody," Neffe told Iyanla, crying. "All I could do was just sit in the corner and just hold my baby, and I was rocking and shaking. I ain't never felt nothing like that about life."
Iyanla, who has lost a child herself, hugged Neffe and offered her sincerest sympathies. Though reliving the experience is clearly painful, Iyanla points out that confronting life's traumas is the only way to heal from them.
"When you are raised by the code of the streets, you learn how to move from hurt to hurt, pain to pain," Iyanla says in a voiceover. "Now that Neffeteria has finally started opening up, we can explore all of her baggage and begin the healing process."
Neffe and her husband, Shelby, continue their work with Iyanla on Part 2 of "Iyanla: Fix My Life," airing Saturday, April 22, at 9 p.m. ET on OWN.
Related
Before You Go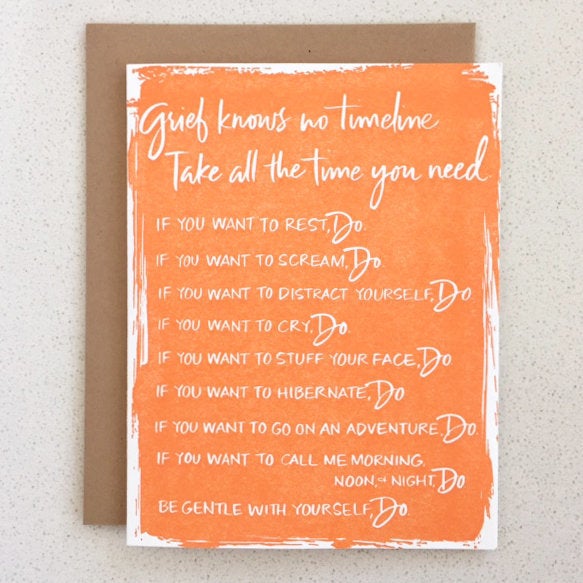 Empathy Cards For Infant Loss And Miscarriage
Popular in the Community