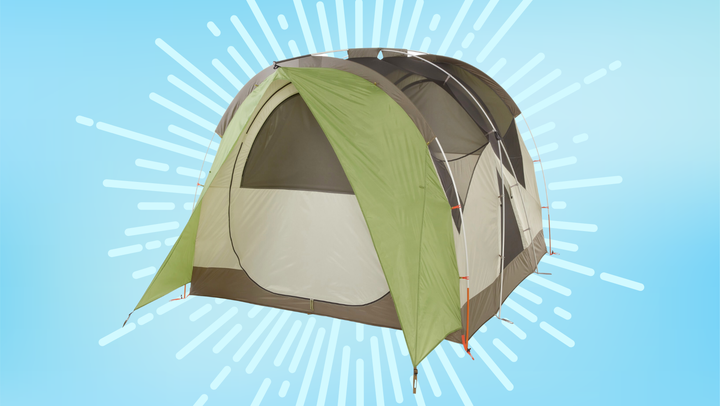 HuffPost receives a share from retailers on this page. Every item is independently selected by the HuffPost Shopping team. Prices and availability are subject to change.
When I got back into camping a few years ago, picking a new tent was one of the most daunting tasks. There is an overwhelming number of makes, models, types, sizes and features — not to mention reviews. The tent is the most critical choice you can make to ensure each trip is a success. No pressure, right?
I ended up buying a few different tents for different situations, like backpacking and family car camping. But the tent I absolutely love the most, and keep choosing to use over and over, is the REI Co-Op Wonderland 4. And right now, along with its sister model Wonderland 6, it's on rare sale for 50% off for REI members through March 27, making it much more affordable than usual.
A lifetime membership to REI is $30, so if you haven't joined yet, you'll more than make up for the one-time cost with the savings on the tent, and enjoy benefits like coupons and cash back for literally the rest of your life.
One massive advantage of the Wonderland 4 is that I don't have to crouch. With a peak height of 75 inches, most people can comfortably stand up inside it, and the near-vertical dome walls make it especially roomy compared to triangle-shaped tents. (I've slept in it alone and with three kids, and the space never felt anything less than luxurious.)
The bug-proof mesh roof means I can gaze at the stars from my sleeping bag when I don't need the rainfly. I love its two massive rounded doors and the clever seam-sealed triangle windows that provide great ventilation even when the rainfly is attached. This combination, along with the seam-sealed bathtub-style floor, kept me totally bone-dry during a recent overnight Florida deluge that flooded my entire campsite. The Wonderland holds up like a champ.
Another great thing about this tent is that it's easy to set up, and instructions are sewn into its bag. I can do it by myself in about 15 minutes, including the footprint and rainfly, and the color-coded poles and tabs mean it's simple to match up which poles go where for quick, uncomplicated assembly.
Other handy features include interior storage pockets, a lamp-hanging loop in the center of the ceiling, and a carry bag that's actually big enough to stuff the tent back into without swearing.
There's an optional mudroom attachment that's also 50% off right now — it's especially handy to have in rain — as well as a custom footprint you can set up underneath the tent to protect the floor and that perfectly hooks into the color-coded pole system of the tent. The mudroom works for both the 4- and 6-person tents.
Here are a few promising reviews from other campers who bought the Wonderland 4:
"I went on a big trip and used this tent. I was going to be out all day and saw halfway through the day that my tent site was experiencing 5 hours of high wind warnings, with gusts at 50mph. I promised myself that if this tent survived the day I would write a review. When I got back, the tent still stood like the American flag on the forth of July. After sleeping in it all night, enduring the same heavy winds, I felt like Matt Damon in the Martian when he feared his base would come apart and he would die. The tent held up like a champ and I could not have been more pleased. Even the mudroom attachment survived the attack. Apart from this, the tent just rocks! Easy to setup, easy to tear down, tall enough and spacious enough for my 6'1" self and my (slightly shorter) father to be totally comfortable. Highly recommend!" — Uhh Caleb

"This tent exceeded my expectations. It was very easy to put up, even in the dark the first time. It is so roomy. Feels very stable. It withstood rain. I love the side windows. Perfect for stargazing. I can't say enough about this tent." — KellyC

"Bought this tent for car camping and it's great! Took it to Joshua Tree and it was easy to setup. Really like how it has two symmetrical faces for multiple entry points. Very spacious for two adults and can completely stand inside it. Didn't need the cover for the night in the desert and it let in a nice breeze along with the beautiful stars. My brother was so impressed he just bought one too." — Jeremy Fricke
Before You Go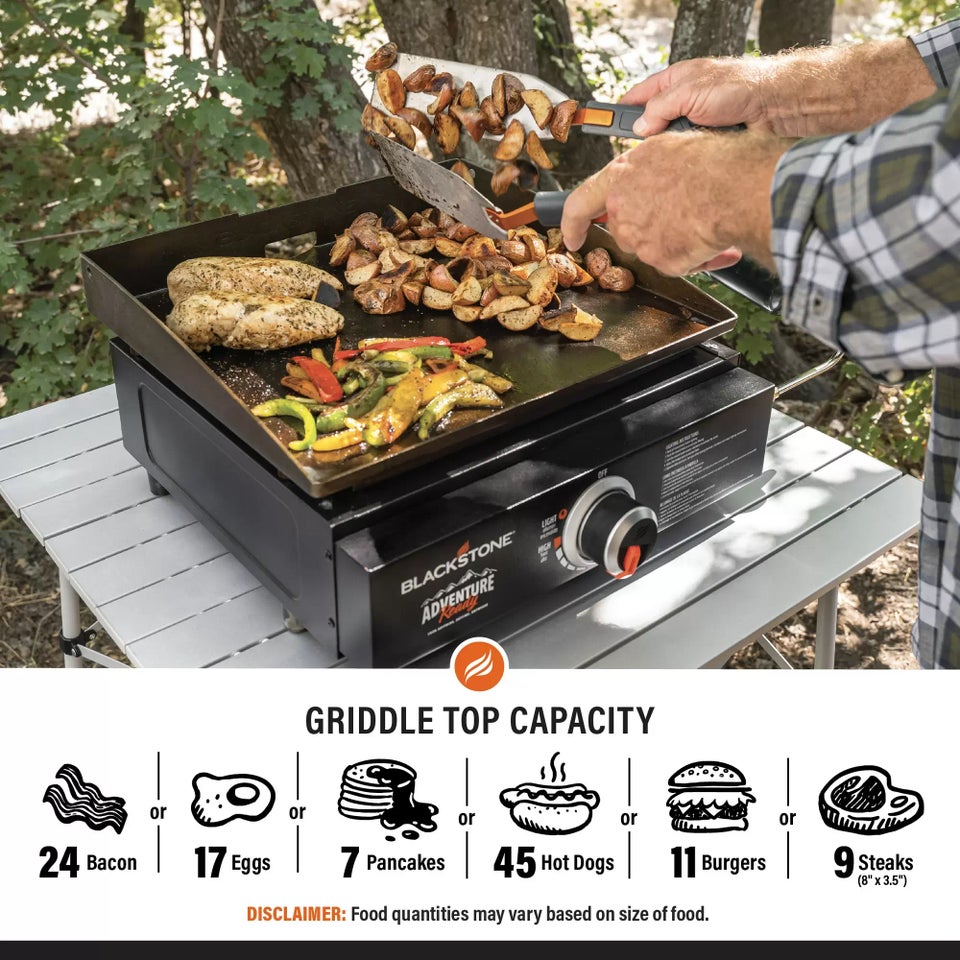 37 Great Camping Products We've Tried And Tested