Actor Rita Wilson has rubbished reports that her husband, Tom Hanks, was involved in a "heated altercation" on the red carpet of the new movie "Asteroid City" at the Cannes Film Festival.
Multiple media outlets pounced on the image below of Wilson and Hanks talking to a festival staffer, suggesting it was an "uncomfortable" moment, a "very terse" exchange and that Hanks was pointing "angrily."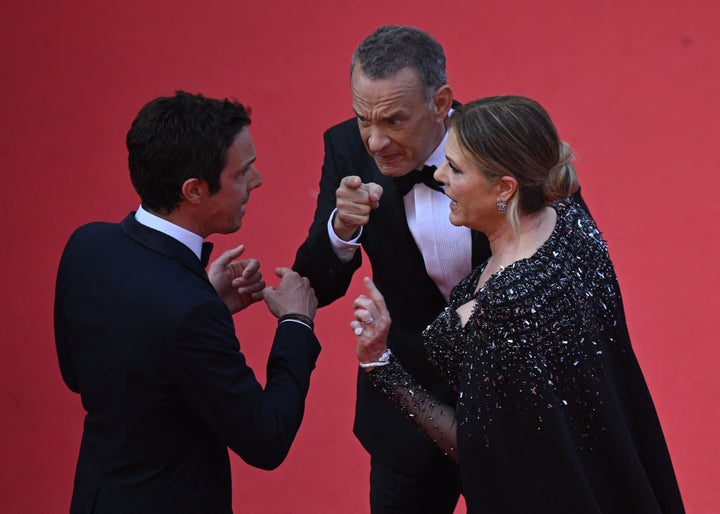 Wilson mocked those interpretations via Instagram.
"This is called I can't hear you. People are screaming, What did you say? Where are we supposed to go?" she wrote in a story.
"But that doesn't sell stories! Nice try," Wilson added. "We had a great time! Go see Asteroid City!"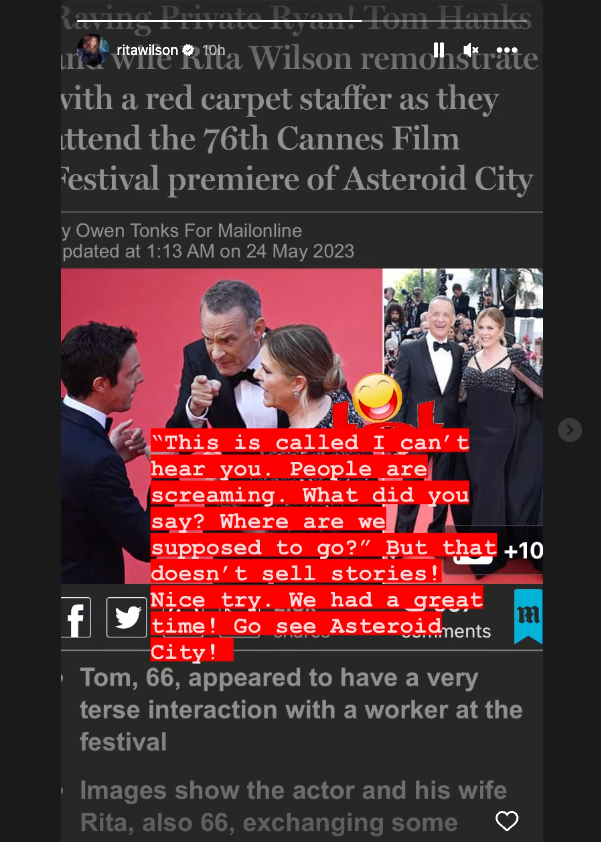 Wilson and Hanks appear together in the Wes Anderson-directed film alongside Scarlett Johansson, Tilda Swinton, Jeffrey Wright, Jason Schwartzman, Steve Carell, Bryan Cranston, Adrien Brody and Margot Robbie.
Popular in the Community