Multiple women have accused movie producer Sebastian Bear-McClard of sexual misconduct when they were teenagers, according to a damning Variety report published Wednesday.
One of the women, who was not identified by name, said in a statement cited by the publication that Bear-McClard contacted her through Instagram and offered her a small role in the 2017 film "Good Time," starring Robert Pattinson.
The woman, who was 17 at the time, said she was "utterly stunned and felt terrified" when she was asked to stand naked in front of nearly a dozen male cast and crew members and, moments later, sexually harassed by an actor.
"My distress only worsened when out of nowhere, [an actor] whispered in my ear if 'he could stick it in' while the cameras rolled," she said, according to Variety. "I said 'no.'"
Shortly after production on "Good Time" wrapped, the woman began a consensual romantic relationship with Bear-McClard that lasted for more than two years, she said. Her scene was eventually cut from "Good Time," though her name appears in the movie's credits. She said she was not paid for her role.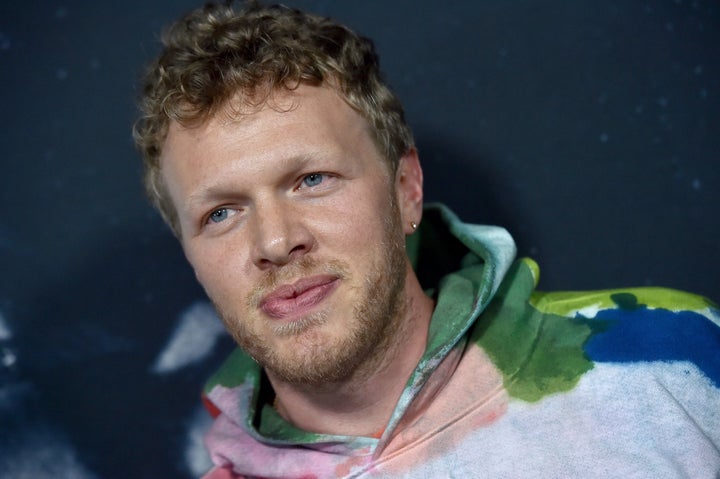 The statements cited by Variety were made last August in connection with an unspecified legal dispute.
Another woman, who was 18 at the time, accused Bear-McClard of "grooming" her on social media and later having unprotected sex with her without asking for her consent, according to Variety. That incident, she said, took place at the home the producer then shared with his now-estranged wife, Emily Ratajkowski.
Bear-McClard is also accused of sending inappropriate messages on Instagram to a 15-year-old girl who had visited the set of 2019's "Uncut Gems." He was also romantically involved with another woman who worked as an assistant on that film, according to the report.
When the 18-year-old accuser confronted Bear-McClard about messaging the 15-year-old, he "appeared pleased with himself and laughed at my comment" but "did not deny my accusations," the woman said in her statement.
When contacted by Variety, Bear-McClard and Ratajkowski declined to comment on the report. HuffPost reached out to their representatives but did not immediately hear back.
Bear-McClard and Ratajkowski split last fall after about four years of marriage. The former couple have since been engaged in a custody dispute over their 2-year-old son, Sylvester Apollo.
A New York native, Bear-McClard produced the last three films by directors Josh and Benny Safdie, including "Good Time" and "Uncut Gems." The three men founded Elara Pictures in 2014. When the Safdie brothers became aware of Bear-McClard's behavior last year, they "took immediate action and terminated him," a spokeswoman told Variety.
Support HuffPost
The Stakes Have Never Been Higher
Related
Popular in the Community