The "Only Murders in the Building" star said in an Instagram Story on Friday that Bieber has reached out to her and said she's been "receiving death threats and such hateful negativity."
"This isn't what I stand for," Gomez said. "No one should have to experience hate or bullying. I've always advocated for kindness and really want this all to stop."
Gomez has been involved in a yearslong media circus surrounding her and Bieber, a model and skin care brand founder who's married to singer Justin Bieber. Gomez and Justin dated on and off for about eight years before he married Hailey in 2018.
The spectacle surrounding the three celebrities grew to new heights last month when social media users surmised that there was drama between Gomez and Bieber after fans accused the model and her pal, Kylie Jenner, of mocking Gomez in an Instagram Story over her brow lamination.
But fans have apparently continued to express their anger toward Bieber and Jenner, and Gomez has since reportedly commented on various TikToks to express gratitude for support from fans (including from one user who called out "mean girls" and "nepo babies").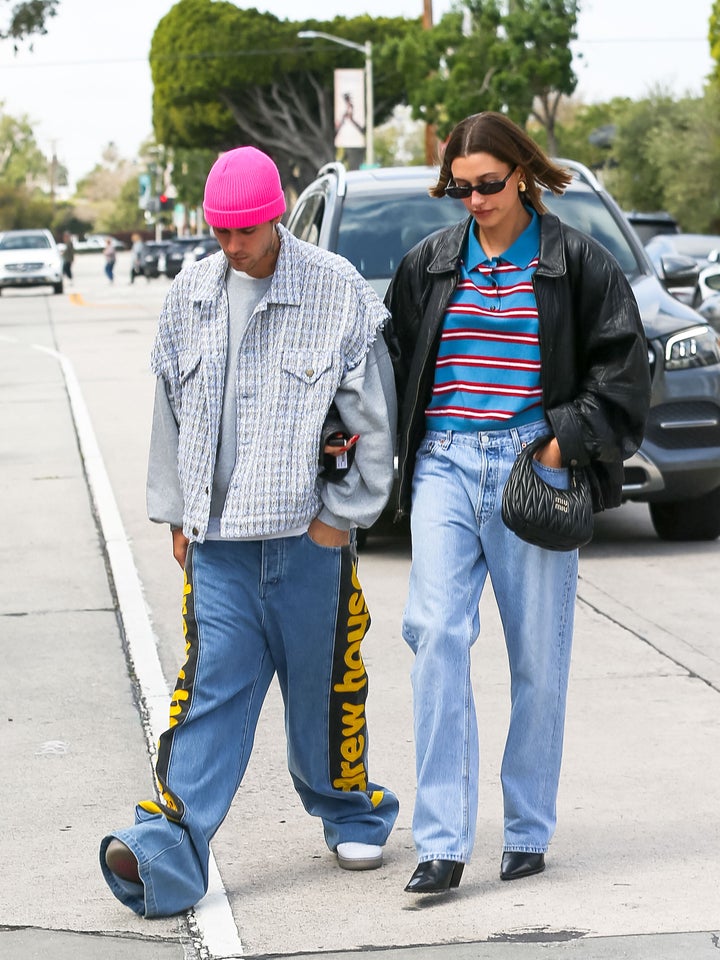 Many onlookers likely thought the circus surrounding Gomez and Bieber would have died down after they shocked the internet by posing for a photo together at the Academy Museum Gala in October 2022. But in the minds of some fans, evidently, it's as though the feud is still ongoing, even though Gomez and Bieber themselves have been saying for months there's no beef.
In September 2022, Bieber addressed the online attacks she's received over the years in an appearance on the "Call her Daddy" podcast. She shut down speculation that there was any overlap between her relationship with her now-husband and his relationship with Gomez.
She also said there was no feud between her and Gomez.
"It's all respect. It's all love," Bieber said. "That's also why I feel like if everybody on our side knows what happened and we're good and we could walk away from it with clarity and respect, then, like, that's fine."
Popular in the Community