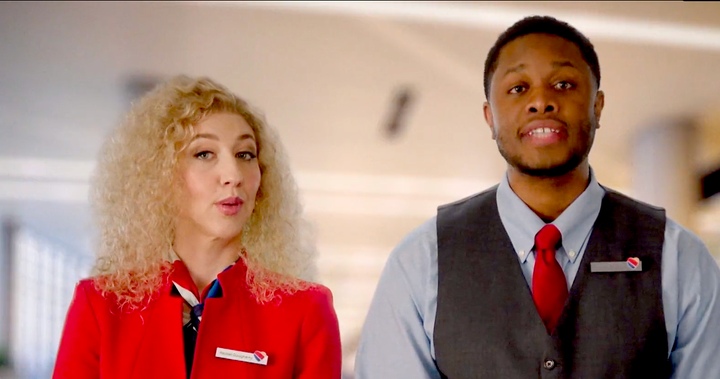 The sketch — in the form of a mock ad for the airline — boasted about Southwest's new "premiere lounge" — inside Starbucks at the airport. "We just get there early and hold down two or three tables for y'all," explained Michael B. Jordan, playing an airline employee.
The company is now streamlining check-ins by not having any at all, the ad says. The point is to "fill up the plane and go."
But the ad also raked people who opt to fly Southwest.
"You bought a Southwest ticket," Heidi Gardner reminds viewers. "You obviously don't respect yourself, so why should we?"
The tag line: "Southwest Airlines. If it's that important to you, just walk."
Related
Popular in the Community