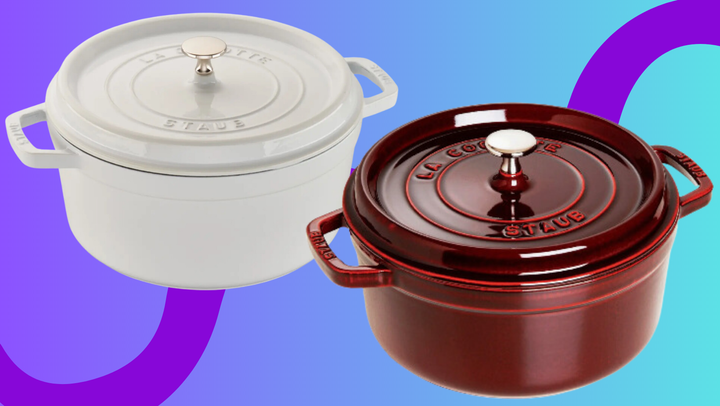 HuffPost receives a share from retailers on this page. Every item is independently selected by the HuffPost Shopping team. Prices and availability are subject to change.
The cast iron Dutch oven is the Swiss Army knife of cookware. It can be used for all sorts of home cooking — from baking bread to roasting a loin — and it looks gorgeous resting on your stovetop if you don't have a ton of kitchen storage.
If you've been eyeing the Staub 5.5-quart enameled pan, but have been hesitant about the price, you'll be happy to know that Nordstrom is currently offering a selection of colors for up to 25% off. Grab a white, gray, royal blue or dark red model, each with a heavyweight tightly fitting lid that keeps in heat and moisture. It has easy-grip handles making it effortless to cook, boil, broil and bake with even heat distribution, ensuring every meal is perfectly cooked.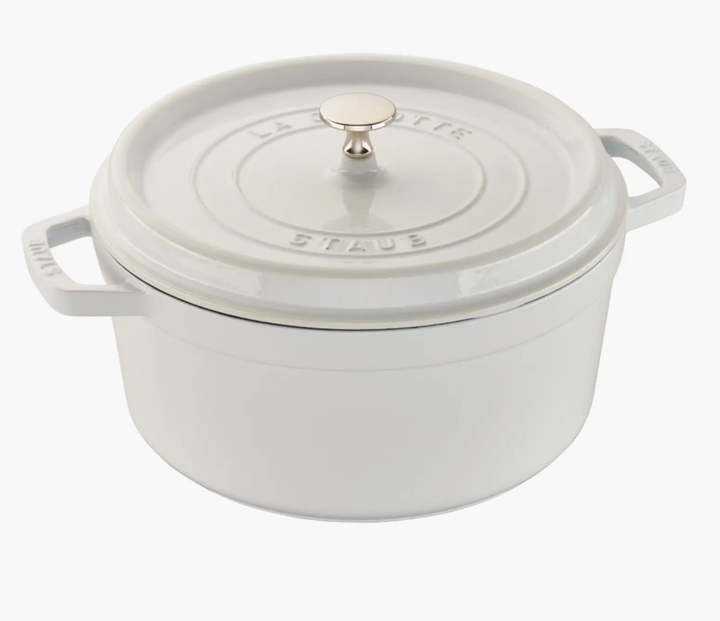 Best of all? The Dutch oven is dishwasher-safe and doesn't require seasoning like non-enameled cast iron does, so maintaining its high quality is just as easy as using it. Grab one for your own kitchen or as a perfect gift for newlyweds or new home owners.
Here are some promising reviews from Nordstrom, where it has a 4.9-star rating:
"This is my first cast iron cookware and out of the box (after washing) I made a gumbo that cooked for 3-1/2 hours and it might be the best dish I have ever made. It came out perfect and clean up took less than 5 minutes with little effort. This cookware rocks and I look forward to using the 10″ fry pan to make fried potatoes and onions." — Okie

"The is THE best quality enameled cast iron pot. Made in France and not in China. Heats food evenly and keeps it moist. So many possibilities and uses. I love Staub products now and look forward to my next purchase." — CeeCee8

"I have used heavy stainless pans for years, and purchased this pot for cooking bread. I had decided to break it in though, on a stew. It was perfect, and I noticed that the cooking surface heated and browned so evenly, even to the edges of the pot. I use induction cooking, and usually have to move the chunks of meat from the center area to the edges to prevent over browning. This pot heated evenly. Also, its rather beautiful." — oonasmom

"I LOVE this cocotte! I made orange chicken tonight and the pot held the temperature perfectly while I fried two pounds of chicken; didn't have to adjust it once. And clean-up was a breeze. I have several Staub ceramic/cast iron ware and would highly recommend them to home chefs and professionals alike." — Jennifer C

"I love it that Staub Cocotte makes my stew even tastier. Besides, the basil color adds more fun to the kitchen. Cleaning isn't troublesome compared with regular casting iron cookware. It's a worthy purchase and I highly recommend it." — TicTac
Before You Go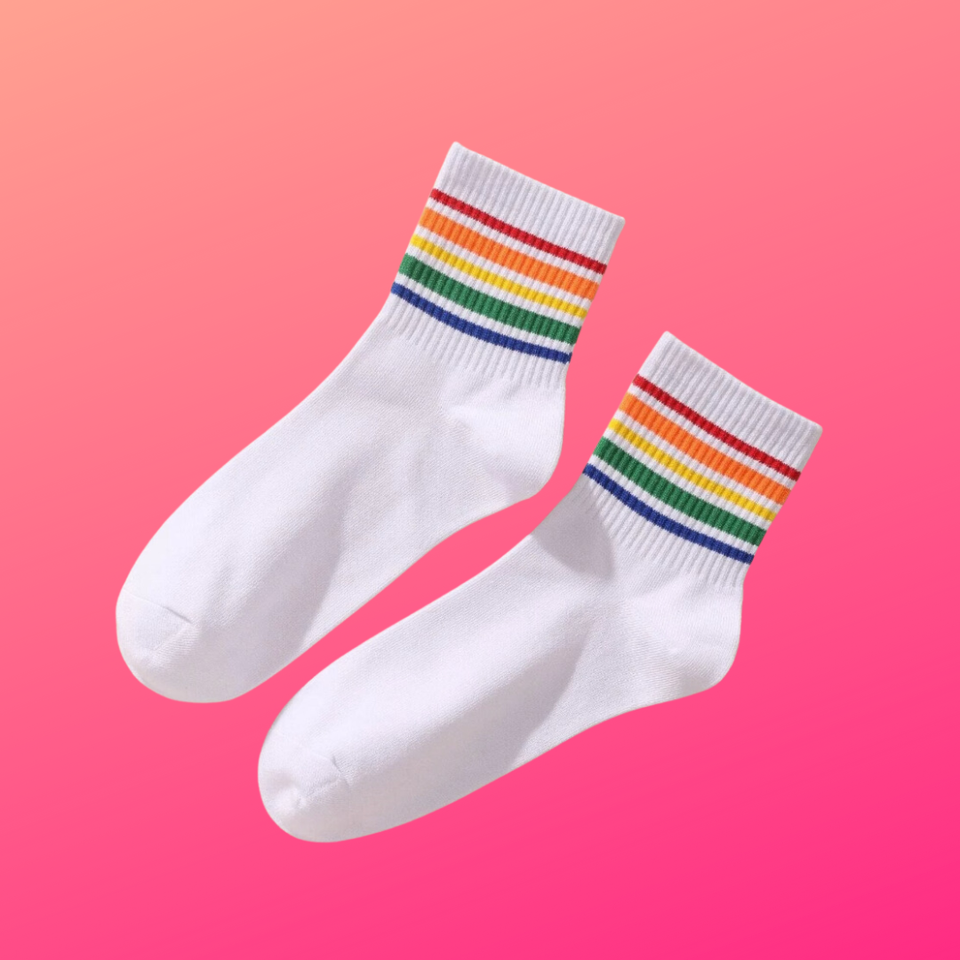 The Best Under-$30 Pride Month Accessories You Can Get On Etsy