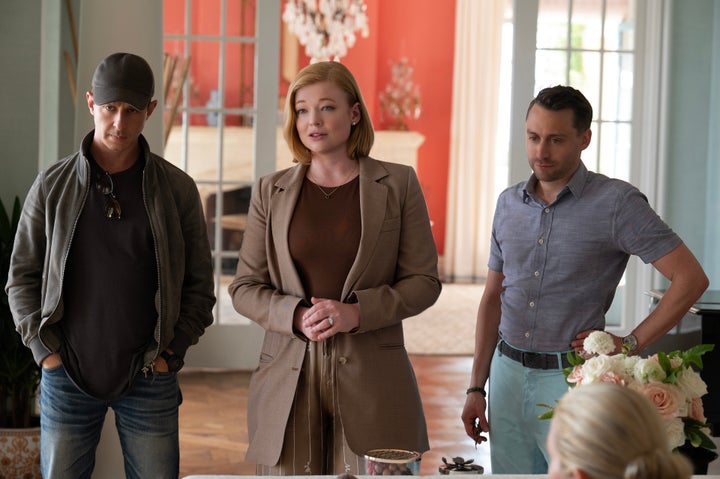 All good things, they say, must come to an end, including the delicious saga of the Roy family on HBO's "Succession." The celebrated drama and satire about the scheming members of a fictional media dynasty will end with its fourth season, creator Jesse Armstrong said in a New Yorker interview published Thursday night.
"You know, there's a promise in the title of 'Succession.' I've never thought this could go on forever. The end has always been kind of present in my mind. From Season 2, I've been trying to think: 'Is it the next one, or the one after that, or is it the one after that?'" he said in explaining his "tortured" decision to end the show.
Armstrong said more serious consideration began at the end of 2021, at the conclusion of the show's third season. He and the show's writers started discussing what would come next.
"I sort of said, 'Look, I think this maybe should be it. But what do you think?' And we played out various scenarios: We could do a couple of short seasons, or two more seasons. Or we could go on for ages and turn the show into something rather different, and be a more rangy, freewheeling kind of fun show, where there would be good weeks and bad weeks. Or we could do something a bit more muscular and complete, and go out sort of strong. And that was definitely always my preference," he told The New Yorker. "And the decision to end solidified through the writing and even when we started filming: I said to the cast, 'I'm not a hundred percent sure, but I think this is it.' Because I didn't want to bullshit them, either."
Earlier this week, a GQ profile of actor Jeremy Strong, who plays failson and heir apparent Kendall Roy, hinted at the possibility the fourth season would be its last. In it, Strong reflected on the weight of whether "Succession" was his career's apex and how he would follow up on the show's success.
"It will feel like a death, in a way," he said of the show's end.
Since its premiere in 2018, "Succession," which has twice won the Emmy Award for Outstanding Drama Series, among a slew of other accolades, has become appointment television on Sunday nights and a cornerstone of the "Eat the rich" genre. Its appeal has come from its searing commentary on wealth and power and its eerie parallels to real life, striking the balance between being inspired by today's media, political dynasties and news events, but not directly depicting them. In addition, the show has made a meal out of the crackling writing and cutting insults lobbed by its characters, which have become endlessly quotable and have provided plenty of fodder for memes.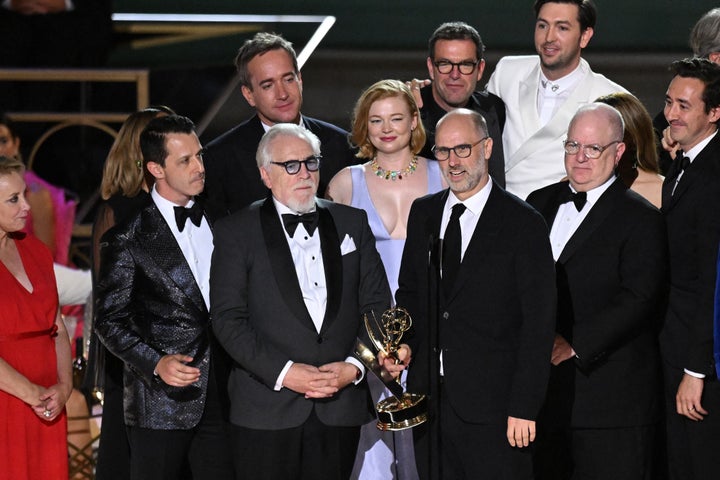 The series' highly anticipated fourth season, which begins March 26, will now come with even more anticipation. As usual, Armstrong and the cast have been tight-lipped about plot and character details, only that the show might continue the tentative alliance of the Roy siblings as they try to escape the cycle of abuse from patriarch Logan Roy (Brian Cox). It will also keep following last season's plot of Logan potentially selling the family's media empire, Waystar Royco, to tech entrepreneur Lukas Mattson (Alexander Skarsgård). Some scenes in the new season were filmed in Los Angeles and Norway, in addition to the show's usual filming locations in New York.
In deciding to announce the show's conclusion, Armstrong said he didn't want to "bullshit" the show's audience.
"We could have said it at the end of the season. I quite like that idea, creatively, because then the audience is just able to enjoy everything as it comes, without trying to figure things out, or perceiving things in a certain way once they know it's the final season. But, also, the countervailing thought is that we don't hide the ball very much on the show. I feel a responsibility to the viewership, and I personally wouldn't like the feeling of, 'Oh, that's it, guys. That was the end.' I wouldn't like that in a show. I think I would like to know it is coming to an end," Armstrong told The New Yorker. "Hopefully, the show is against bullshit, and I wouldn't like to be bullshitting anyone when I was talking about it."
Here's hoping the show will go out with a bang, one that's at least as stunning as its signature season finale cliffhangers. At the very least, we can expect some of its famous expletives — or in the words of Logan Roy: "Fuck off, be gone, bye bye."
Popular in the Community