A 17-year-old boy whose arm was ripped off during a botched sneaker theft got exactly what he deserved, says a lawyer for the man accused of the maiming.
Zachary Sam remains hospitalized after New York City police say he pulled a gun while trying to steal a pair of $190 Air Jordan 8 Retro sneakers during a Craigslist sale gone awry, the New York Daily News reported.
Police say surveillance video shows Sam entering 39-year-old Philippe Pierre's parked SUV around noon Friday in Brooklyn before the teen threatened to shoot Pierre if he didn't hand over the shoes.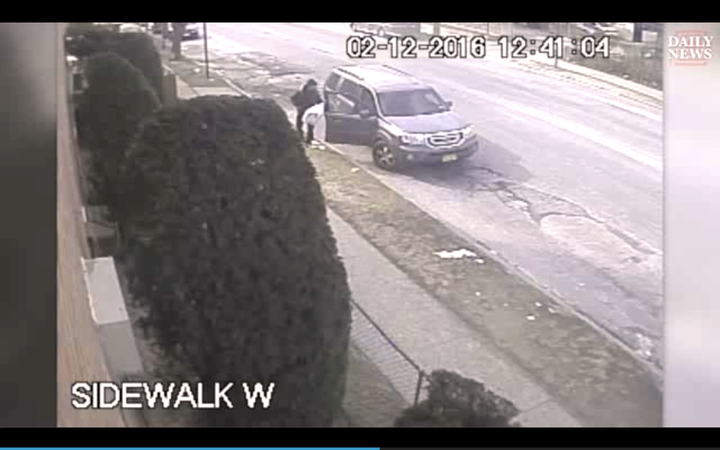 After collecting the sneakers, Sam is seen casually leaving the SUV and walking to the other side of the street as Pierre turns his vehicle around and crashes into the teen from behind, severing his arm in the process. Sam manages to get to his feet and run away -- leaving part of his arm behind.
"I don't mean to be harsh, but I think Mr. Sam in a sense was getting what he deserved," defense attorney James P. Harding told the Daily News. "My client is an absolute victim in this case."
Prosecutors see it differently, however, and charged Pierre with attempted murder.
A man who identified himself as Pierre's cousin to ABC7 reacted in disbelief and anger to the charge.
"If somebody pulls a gun [to] your head, and you're trying to get the cops to catch him, what would you do? You're telling me, just let him go?" the man, identified only as Michael, told the station.
Surgeons were reportedly able to reattach Sam's arm, which was severed below the elbow. He was found collapsed outside his mother's home nearby after fleeing the scene.
The teen faces charges of robbery and criminal possession of a weapon.
Support HuffPost
The Stakes Have Never Been Higher
Related
Popular in the Community