If approved, SB 17 would require Texas' public universities to dismantle their DEI offices, programs and training in the next six months, the Tribune reported. The bill also bans institutions from mandating any DEI training as a condition of employment or admission to the university, and orders all hiring practices be "color-blind and sex-neutral."
The legislation would not affect course instruction, faculty research, student organizations, guest speakers, data collection or admissions.
DEI programs aim to support a more diverse campus by recruiting faculty, coordinating mentorships, offering tutoring and other programs for underrepresented students. They have existed on college campuses for decades, but have become a target of right-wing culture warriors since the 2020 racial justice protests, according to a Politico report. Conservative critics say the programs stoke racial division and unfairly prioritize social justice over merit and achievement.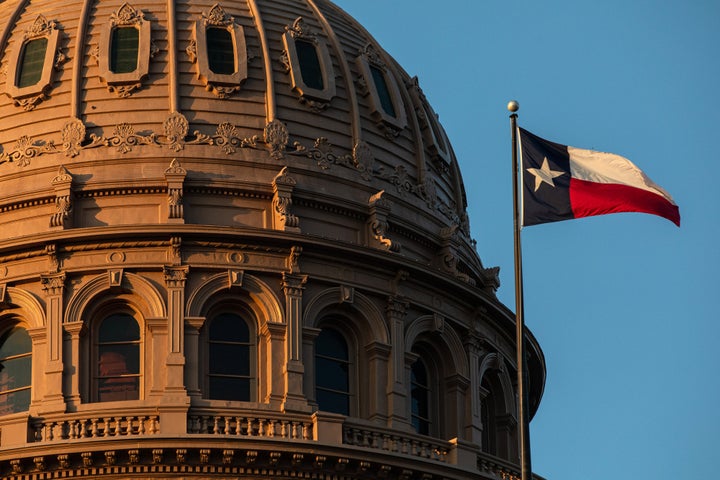 State Rep. Ron Reynolds (D) warned his colleagues not to end up "on the wrong side of history" ahead of the vote on Sunday, according to the Texas Tribune's Kate McGee, who reported on the floor proceedings.
"Don't let Texas be the next state to get a travel advisory," he reportedly said, referring to the NAACP's recent warning against travel to Florida. "Don't let the politics of extremism get in the way in the progress that we've made over the years."
Educators from the Texas Conference of the American Association of University Professors came out in opposition to the bill on Saturday.
In a statement, the organization told the Texas Tribune it was "deeply disappointed by the conference committee report," adding "the bill sends a clear message to students, faculty, and staff that our state is not committed to welcoming students from all backgrounds and to building a public higher education system that is truly inclusive and supportive of all."
The educators' group also said it is worried the legislation could put state universities at risk of losing federal and private grants, which often require applicants to show they are making efforts toward diversity and inclusion.
Florida was the first to ban universities from using state or federal funds on DEI in early May.
Similar legislation has been proposed in over a dozen other states, according to an Associated Press analysis using the bill-tracking software Plural.
Popular in the Community