I tend to wear sneakers with jeans, shorts and just about anytime I'm not in a business environment. They're comfortable. They don't cramp my feet or my style.
Nowadays, the Millennials call them "running shoes." But this Baby Boomer will always call them 'sneakers.'
This is fine because the inexperienced generations run in them, mainly; while the wisdom-filled elders lounge, hang-out, walk and occasionally, run in them. We're not as fond of organized running, at least without any real or charitable purpose.
Whether a runner or 'hanger-outer,' I recently came across a tectonic shift in sneakers and how they are used.
With all the innovation in technology where our bodies are now dripping with "wearables," I've taken a great interest in any technology incorporated into my beloved sneakers.
At CES in January, I came across the Under Armour booth complete with high-tech sneakers. I quickly got a hold of a pre-launch pair to test. Here they are after four months of vigorous, daily wear.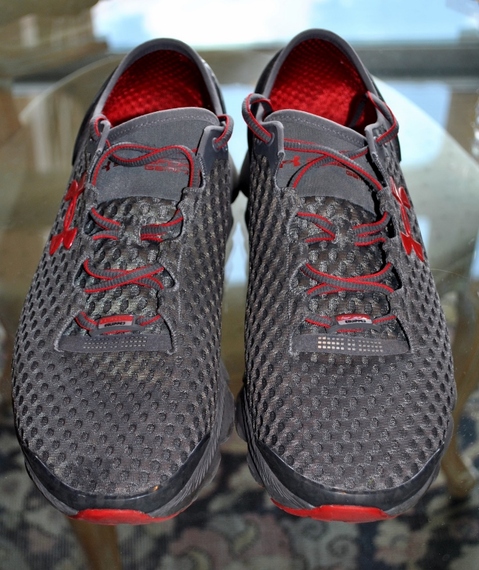 Now, I've owned and ran around in Keds, PF Flyers, Nike's, Air Jordan's, New Balance's, Asic's, Reebok's, Adidas, Converse's, Puma's, Van's, Fila's, Lacoste's and any number of other sneaker brands but have found none as comfy as these Under Armour's are.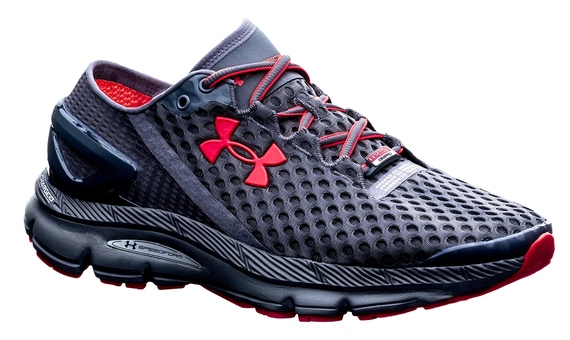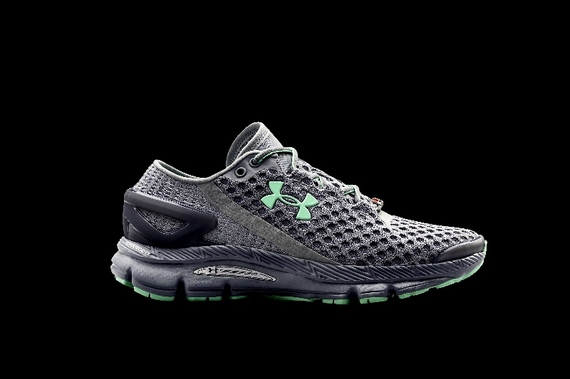 These are not just any sneakers. Nope. They're connected through a series of built-in sensors to an app on your smartphone called "Map My Run." This unique, health-oriented app measures time, cadence, duration, distance, splits and captures GPS info to deliver accurate data.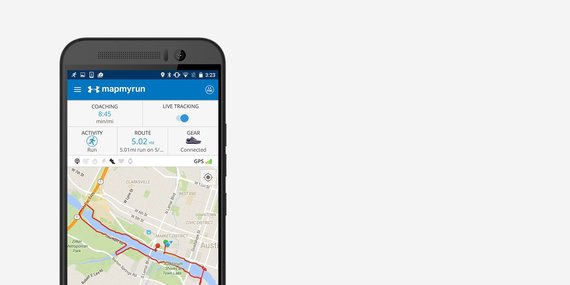 You don't even need to have your smartphone with you when you run, as the sneakers measure and retain the data from up to five workouts before needing to sync with your device. One year of training plans is included in the app and battery power in the sneakers is not a problem as the in-sneaker battery is designed to outlive the life of the shoes.
Here are the technical specs:
**UA Record-equipped technology tracks and stores virtually every running metric
Innovative UA SpeedForm® technology delivers zero distraction while running
**Smooth, ultrasonic welded seaming with Bemis tape for next-to-skin support & comfort
**Two-color, small holed mesh offers enhanced breathability
**Embedded sock-liner within cavity of midsole for added cushioning, moisture-wicking & seamless comfort
**ArchForm offers additional support & soft cushioning for an even better fit & feel
**Dual-layer Charged Cushioning delivers the perfect cushioning & energy return for optimal performance
**Blown rubber outsole is lightweight yet incredibly durable
**Anatomically placed flex grooves allow an optimal heel-to-toe transition for a smoother ride
So technically, these sneakers are amongst the best and most advanced. Check!
But what about coolness factor? Well, about 75% of people ask me about them when I'm wearing them. But I decided to do a little further test by going into the lion's den of the competition. Nike.
As I entered the flagship, gigantic Niketown store on 57th street in Manhattan, I pretended to browse the plethora of Nike footwear on the walls. It didn't take long until I was approached by a salesperson who would presumably say something to the effect of "May I help you?"
"Are those the new Under Armour's?" All Nike talk was quickly dispensed with in the presence of UA greatness. "Why, yes they are," I responded serenely, wondering how on Earth they were going to shift the conversation to Nike sneaker superiority. They didn't even try.
"I haven't seen those yet, only heard about them," the Nike rep gushed excitedly as a group of his associates gathered round gaping in awe.
So the coolness factor is definitely there. Check!
And as far as the aforementioned comfort factor, I would only reiterate that these are the most comfortable sneakers I've ever worn. They truly feel like a second skin for my feet. Check!
Support HuffPost
The Stakes Have Never Been Higher
Related
Popular in the Community