Dina Al Bayati hid under a flimsy blanket the night the U.S. first invaded her home country of Iraq in 2003. Memories of the shrapnel falling, the blinding flashes of light followed by the deafening booms of the airstrikes, the pillars of smoke, and the piercing wail of the emergency sirens are permanently etched in her mind.
"I was terrified," Al Bayati said. "I sensed there was something off when I saw my parents' expressions."
Al Bayati was 7 at the time, and too young to grasp the complications of Iraqi politics or U.S. foreign policy, and how they had led to the hellish situation that was unfolding in front of her eyes.
Before the invasion, pretty much all Al Bayati knew about Iraqi politics was that Saddam Hussein was someone to be feared. But she also recalls referring to him as "Baba," which is Arabic for "Father," and having to memorize a poem praising him, which she would recite in front of her classroom every morning.
Her only exposure to America had been through cartoons she watched as a child, such as "Tom and Jerry" — her favorite — as well as the name "George Bush," which she would repeatedly hear on the news in the months building up to the invasion. Bush announced the U.S.-led effort on March 19, 2003, as a mission to free the Iraqi people and root out alleged weapons of mass destruction.
Al Bayati couldn't determine who was on the good side or the bad side, and whether what was happening would liberate Iraqis or cause them more suffering. She was "conflicted" as she watched Saddam being hanged on live TV.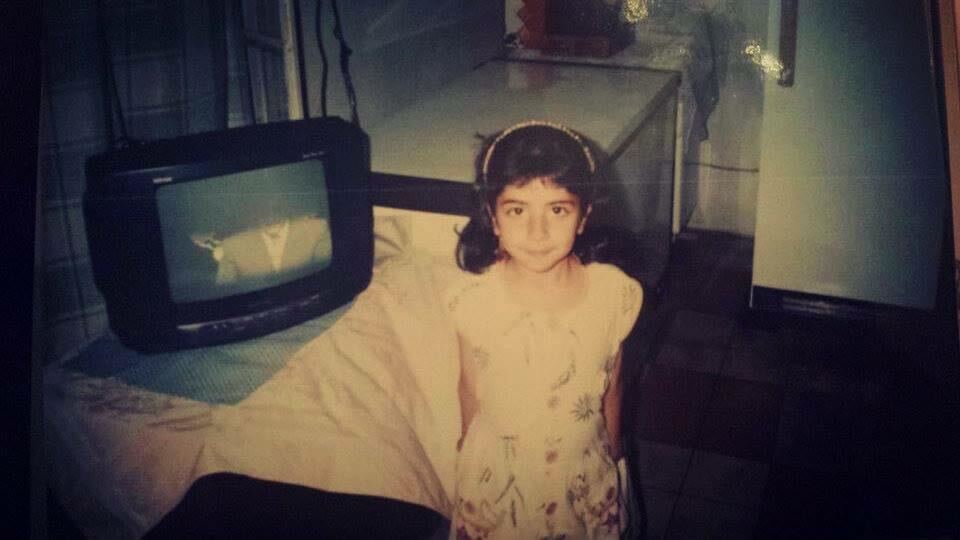 "It was scary seeing it," she said. "Part of me felt like he was our president. But again, a lot of people were hurt by his presidency — or more like his dictatorship."
"I did not consider [America] as a liberator," she said. "When you come to liberate, you do not airstrike even if you're dealing with a dictator. There are other ways to work with a country diplomatically and try to solve issues."
An estimated 300,000 Iraqi civilians have been killed by direct violence since 2003, according to the Watson Institute for International and Public Affairs at Brown University. A separate count puts the death toll at more than 8,000 for U.S. military, contractors and civilians.
"The numbers [of people killed] had only become statistics," Al Bayati said. "Everyone has lost a loved one and seen some type of trauma during those years of violence and fear."
"But at the end of the day, the stories are very individual," she said. "When you go to people and ask them questions about their personal experiences of war, you always hear different stories."
Two decades later, one question still haunts Al Bayati: Was it actually worth it?
On Wednesday, just over a week after the 20th anniversary of the attack, the Senate passed a bill to repeal the 2002 measure that justified the use of force in Iraq, as well as the 1991 authorization for the first Gulf War. If approved by the House, it would close one of the costliest and deadliest chapters in U.S. history.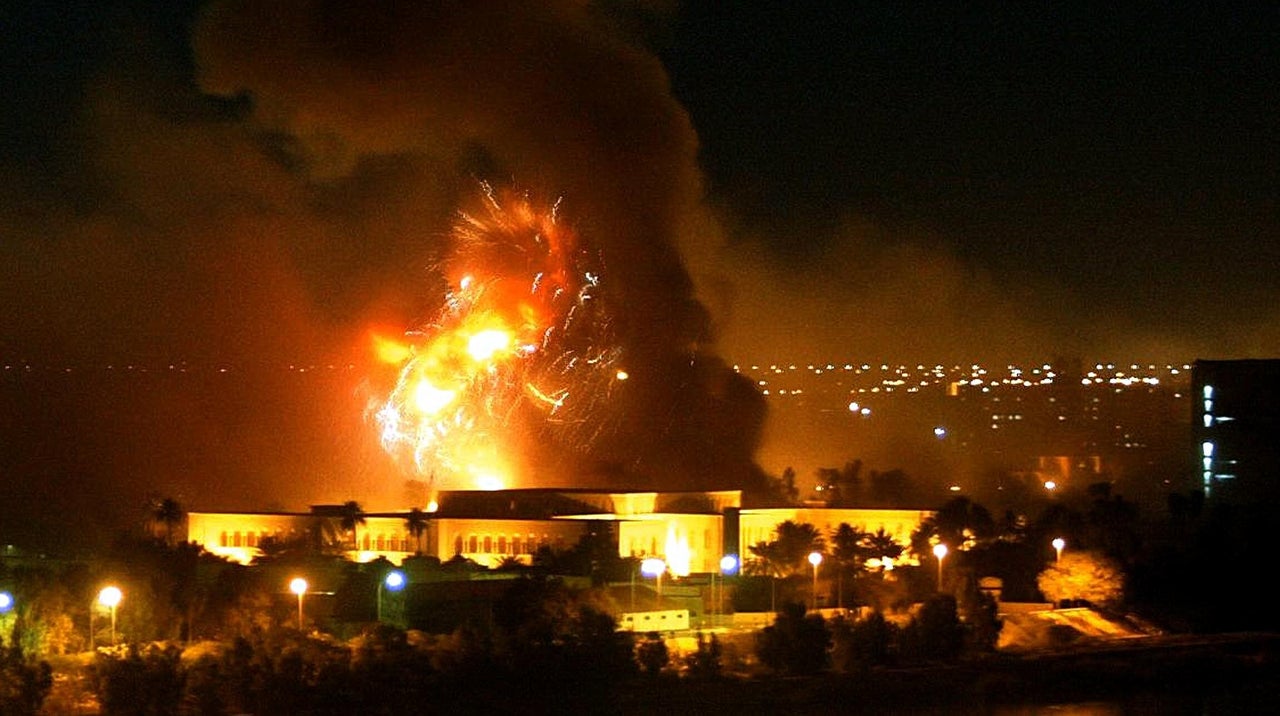 'Pointless' War
Al Bayati, now 27, was born and raised in Baghdad. She spent much of her primary school years witnessing the escalation of conflict following the invasion, as an insurgency arose to oppose the U.S.-led coalition forces.
"It was very bad during that time," she said. "A lot of kidnappings, shootings and IED [improvised explosive device] explosions everywhere. There was constant fear every day."
One morning, there was a huge blast not far from where she lived. On her way to school, she stumbled upon a dead body that had been blown to bits.
"No child should see that," she said. "No one should see that."
She was only 10 when she experienced her first close encounter with U.S. soldiers in her neighborhood. As she walked down a deserted street, Americans drew up alongside her in a tank and pointed their weapons in her direction.
"I didn't know what to do," she said. "[A] few seconds felt like such a long time. They could have shot me during that moment." Al Bayati put her bag on the ground and ran inside her house.
She later had a different encounter with another American soldier who began chatting with her in an amiable way.
"He gave me some candies," she recalled. "He was very nice and friendly. I was playing karate with him, and he showed me some moves. Then the soldier reached into his chest pocket and pulled out a photo of his wife and children to show me. He said he missed them so much, and I saw a tear fall from his eyes."
Al Bayati said she has yet to grasp the purpose of the "pointless" war.
"Everyone lost," she said. "No one has really won anything."

Leaving Iraq Behind
Al Bayati's father was an engineer who worked with American troops, which made her family a target.
"We would receive threat letters at our house," she said. "No one could be trusted, not even your neighbors and friends who might have turned against you."
While living under occupation in Iraq, Al Bayati began learning English by listening to American pop music and watching "Dr. Phil" and "Hannah Montana," two of her favorite TV shows.
Her family fled to the U.S. on a special immigrant visa in 2009, when Al Bayati was in her early teens. They eventually settled in Houston, where Al Bayati spent much of her adolescence and went to college.
"It was bittersweet," she said. "You don't want to leave your home. You don't want to leave your family or friends behind. But you had no choice."
Al Bayati was surprised to learn what most Americans thought of the war.
"The main misunderstanding was that it all was somehow [the Iraqis'] fault and [the U.S.] had nothing to do with this," she said. "For them, we were just numbers on the TV. And that is definitely due to the lack of highlighting real stories of victims."
Al Bayati was 16 when the U.S. withdrew its troops from Iraq. "As I watched the U.S. withdrawal on TV, I witnessed how the U.S. left Iraq without fixing what they had broken," she said.
"Iraq became a playground for all kinds of radicalized people," she said. "And I saw how that same mistake happened in Afghanistan, and created a worse situation. We see girls and women and people in general are affected."
Al Bayati has returned to Iraq twice. The effects of the war on her homeland were still very real to her.
"The saddest part was seeing kids out there trying to make a living by selling things or begging for food," she said. "Children, young people and women were really the ultimate victims. … Most young people grew up into the war."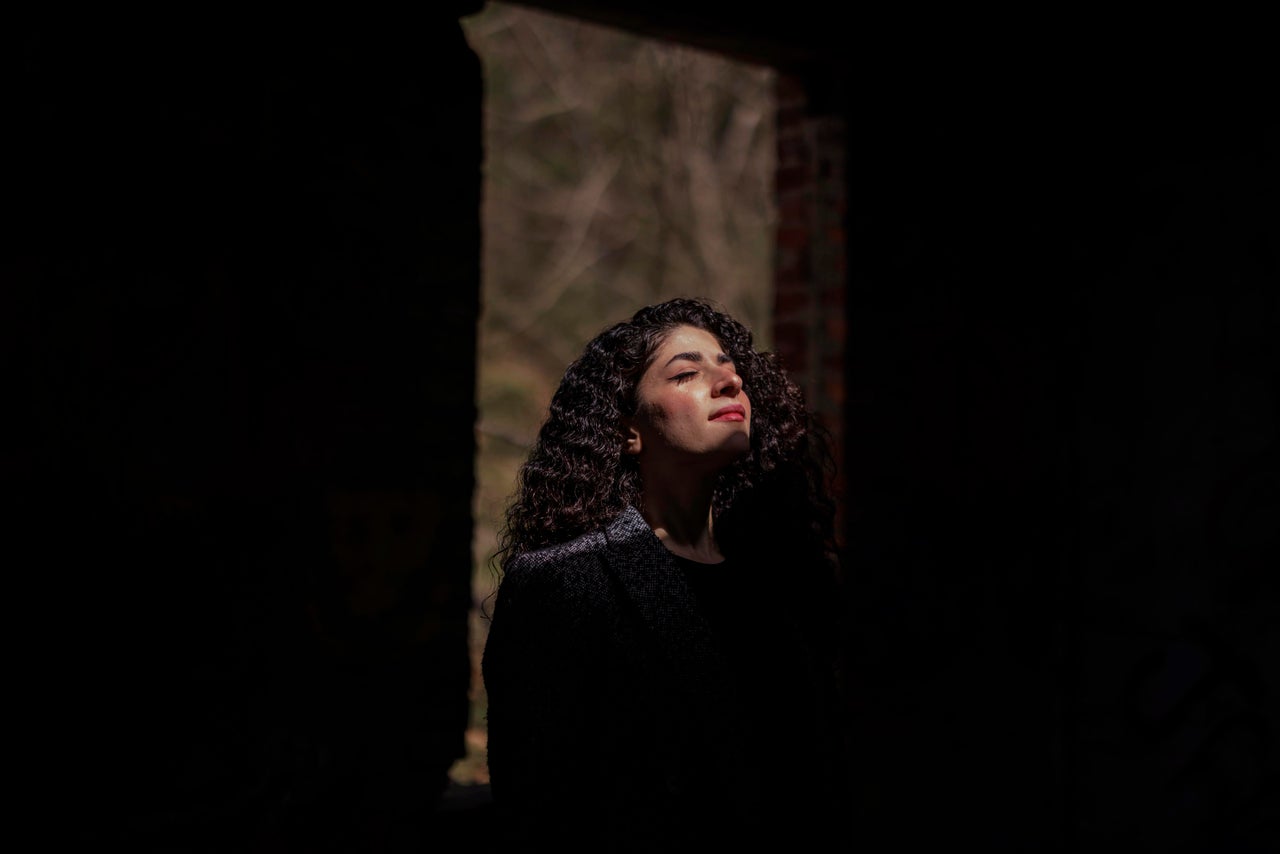 Now, Al Bayati works in policy advocacy in Washington. She advocates for Iraqi and Afghan interpreters and refugees, as well as for human rights issues.
Her personal experience as a refugee has fueled her interest in helping Iraqi refugees and displaced people. She has provided remote assistance to a group based in Iraq that was helping Yazidi refugees. Working with psychologists and social workers, she has witnessed the psychological damage suffered by countless Iraqis due to war and relocation. She has also worked with resettlement agencies to assist Iraqi refugees in the U.S.
Al Bayati has always been aware that her life is the product of a mistake the U.S. made.
"The biggest irony is, I think, knowing my country was invaded [by the U.S.] but we had to seek safety here," she said. "But I also see a side of America that embraced me, and I was able to be myself and tell my story here and grow."
Popular in the Community