In the video, you can see Sabra smiling over her decision with audio that says, "Girl, fuck them kids and fuck you too."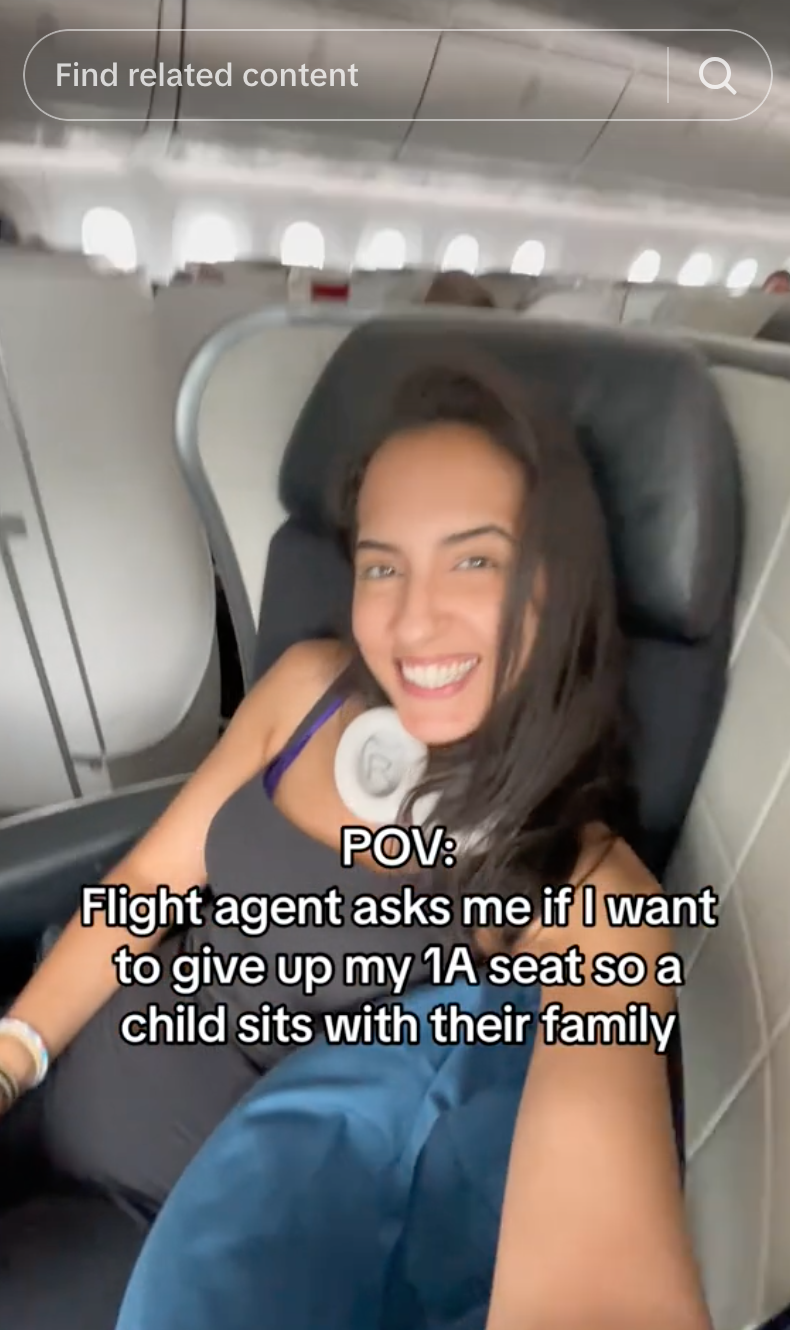 And it didn't take long for people to start applauding her.

Most everyone agreed that if parents want their kid to sit next to them, it's their responsibility to plan accordingly beforehand.

Fellow parents even agreed with this.

Some even wonder if parents do this on purpose to avoid airline fees for seat selection.

Either way, people think the airlines need to offer compensation if they are asking people to give up their original seats.

And she clarified that the airline asked her to switch before she even got on the plane. "The gate agent called my name before boarding. They were nice and asked me if I was willing to switch seats. I asked to see the alternative on the seat map. It was still first class but all the way in the back. I kindly said that I'd rather keep the seat I selected and she didn't insist. They went ahead and found another resolution pretty quickly," she explained.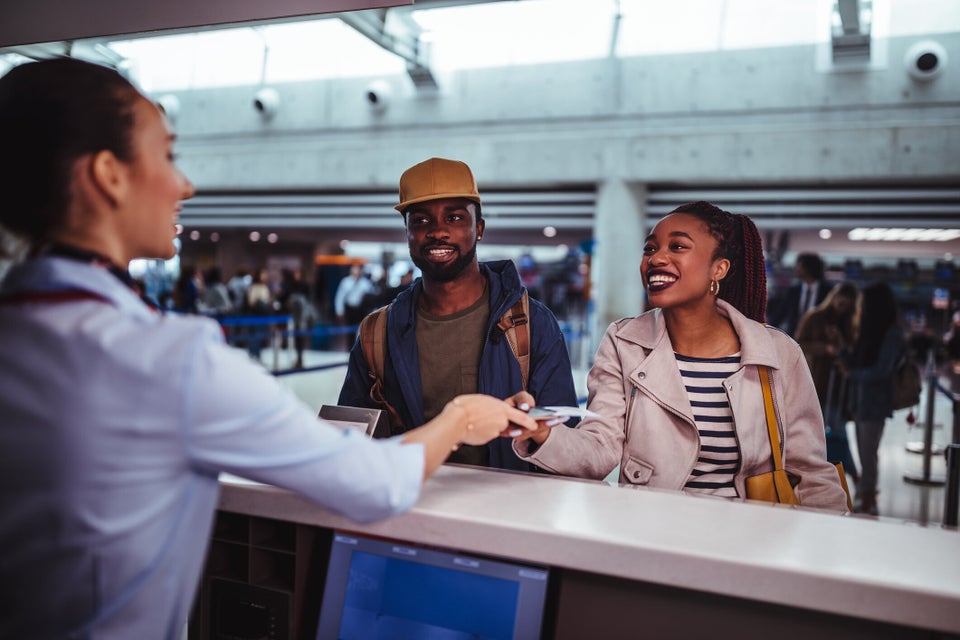 Wundervisuals / Getty Images
Sabra said the airline didn't offer her anything to switch seats but she also doesn't think asking something like this is wrong as long as the airline — or the person asking — is okay with people saying no. "In this particular instance, it seemed to be an airline issue and not the parent's poor planning."

And Sabra herself admitted that she has asked people if they were open to switching seats in the past. "Some people agreed and some refused and it was just fine in both instances. So, I think it's okay as long as no fuss is made if people say 'no.' Saying no is not necessarily a lack of empathy. You can be kind and empathetic and still choose not to sacrifice your own experience and comfort for someone else's. I also think that parents should plan to sit together when they fly with their kids," she concluded.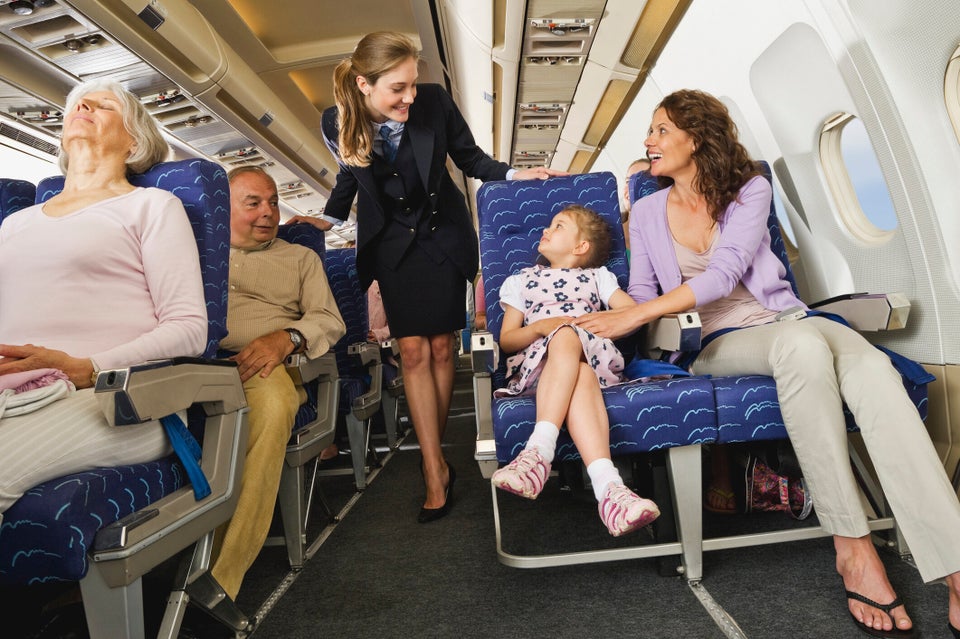 Westend61 / Getty Images/Westend61
Support HuffPost
A No-B.S. Guide To Life
Related
Popular in the Community