Tim Sheehy, a decorated military veteran who Republicans are recruiting to take on Sen. Jon Tester (D-Mont.) in 2024, is a newfound rancher who says he prefers Montana's "tough" farm country and laments that many of the state's "scenic valleys have gone the way of luxury resorts and subdivisions."
But Sheehy is more wealthy businessman than rugged cattleman, with thousands of acres of land and multimillion-dollar properties on Flathead Lake and in the lavish resort community of Big Sky. A Minnesota native, his Montana roots are still relatively young — something that can create headaches when running for public office in Big Sky Country.
Sheehy told HuffPost via email that he and wife Carmen Sheehy, a Marine veteran, "are fortunate to have successful businesses that employ hundreds of Montanans" and "proud to reinvest those earnings back into our community through new business ventures, real estate investments and charitable organizations."
He declined to comment on the upcoming U.S. Senate race, telling HuffPost that he and his family have not made a decision about whether he will run. But Sen. Steve Daines (R-Mont.), who chairs the powerful National Republican Senatorial Committee, is among a growing list of Republicans encouraging him to throw his name in the hat, as Axios reported in March.
"We've put a lot on the line for the country," Tim Sheehy said of he and his wife in a recent interview with Montana Talks radio show. "We're being asked again to consider serving, and we're certainly considering it."
If Sheehy decides to run and is victorious in what is likely to prove a competitive Republican primary, he would square off against Tester, a third-generation Montana farmer who in February announced he will seek a fourth term in the senate. Sheehy has been in touch with former President Donald Trump about his interest in the race, according to Axios.
A former Army Ranger and Navy SEAL, Sheehy deployed multiple times to the Middle East and is a recipient of Purple Heart and Bronze Star. In 2014, upon retiring from the Navy, he moved his family to Montana and founded Bridger Aerospace, a Bozeman-based aerial firefighting company, and its affiliate Ascent Vision Technologies, which developed surveillance and imaging systems for the defense and aerospace industries. CACI International acquired AVT in 2020 for $350 million.
That same year, Sheehy waded into the ranching business — a move that could play well in a future run against Tester, the only working farmer in the Senate and considered one of the most vulnerable Democrats in Congress.
In 2020, at the height of the COVID-19 pandemic, the Sheehys purchased three contiguous ranches in Martinsdale, Montana and, with the help of Tim's friend and fellow former Navy SEAL Greg Putnam, started the Little Belt Cattle Company. Today, the company actively ranches approximately 30,000 private and leased acres and owns 2,000 cattle, Sheehy said, with a focus on regenerative ranching practices.
"Our mission is to have the ability to feed, process and deliver sustainably raised USDA certified beef right here in Montana," Sheehy said, referring to the Department of Agriculture. "I am proud to be supporting the Montana AG [agriculture] community by forging alternate paths to market for our ranchers and their products."
In 2020, Sheehy partnered with Montana Land Reliance, a nonprofit land trust, to protect his privately owned ranch lands, over 6,000 acres, under a single conservation easement. He said that while his day job is aerial firefighting, he is involved in day-to-day ranching activities with his wife and four children.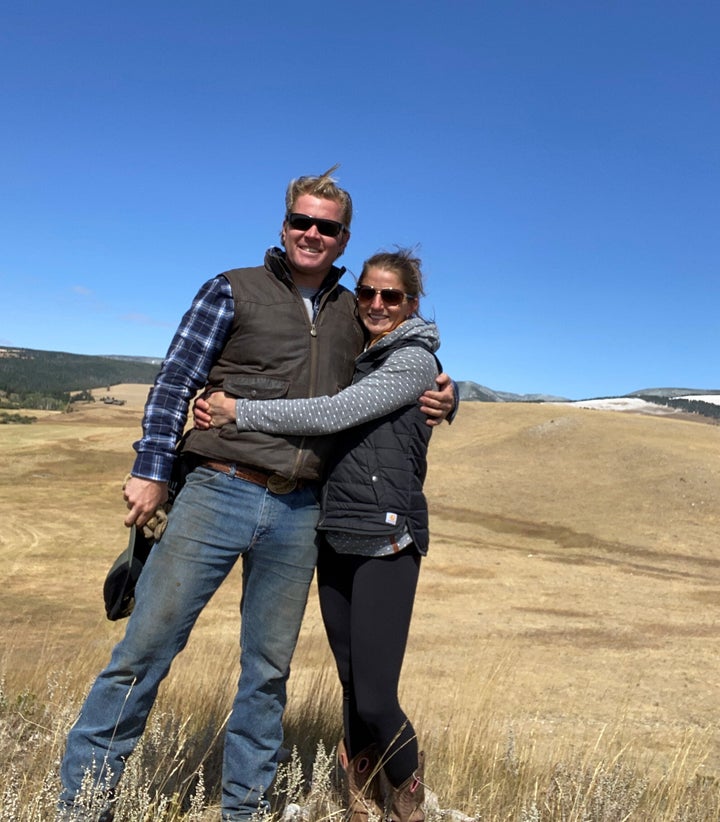 Asked recently about his venture into ranching, Sheehy called central Montana his "favorite part of the American West" and voiced frustration with rapid development in other parts of the state.
"It's tough country, windy, cold, and remote, but that's what drew me to it. Central Montana is kind of like a time warp," he told Montana Land Reliance in 2021. "Other scenic valleys have gone the way of luxury resorts and subdivisions, but the Martinsdale area is still big ranch and farm country. We are committed to keeping the ranch in agricultural production and ensuring it stays as one contiguous operation for as long as we can."
But Sheehy's business success has allowed him to snag his slices of luxury development in other scenic parts of the state.
He is listed as manager of Bird Point LLC, which recently purchased a secluded, 7-acre peninsula on the south shore of Flathead Lake, according to HuffPost's review of property and business records. The property features a 5,000-square-foot, 6-bedroom main house, a 2-bedroom guest cabin and 3-bedroom "caretaker quarters," multiple docks, a sandy beach, a tennis court, five-car garage and 2,400 feet of waterfront. When the property went on the market in 2020 for just under $10 million, luxury real estate site Mansion Global wrote that "superlatives such as 'unique,' 'totally private' and 'stunning' are hardly exaggerations."
The Sheehys purchased the property some time in the last year, although it is unclear what the family paid. Montana Cadastral, a property database maintained by Montana State Library, lists the property's value at $5.1 million.
Business records also show Sheehy is manager of Half Hitch Big Sky LLC, which owns a 3,200-square-foot chalet in the ritzy, unincorporated resort community of Big Sky. Built in 2006 and part of Moonlight Basin, a private club in Big Sky, the home features five bedrooms, six full bathrooms, an outdoor hot tub and "prime ski in/ski out access," and rents for an average $1,400 per night, according to a rental listing on Vrbo.
The property is valued at $7.7 million, according to Montana Cadastral. The Vrbo listing notes it is located in Moonlight's Diamond Hitch subdivision, which Big Sky Real Estate Co. has called "coveted."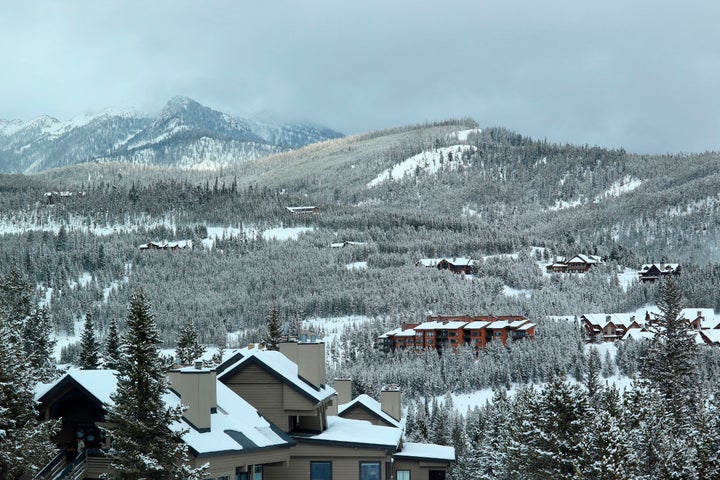 As HuffPost previously reported, Big Sky's ballooning development has come with serious environmental costs — namely, fueling chronic blooms of noxious green algae in the Gallatin River, a headwaters tributary of the Missouri River and a renowned trout fishery. Last summer, Montana's Department of Environmental Quality classified the Gallatin as "impaired" due to algal blooms — a first step toward addressing nutrient pollution largely attributed to the area's rapid growth.
Sheehy did not respond to HuffPost's question about development and pollution in Big Sky.
In the decade since moving to Montana, Sheehy went from reportedly living in a tent on a 60-acre farm outside of Belgrade to building several successful, lucrative businesses and owning multimillion-dollar mansions and vast swaths of land. Last year, he earned nearly $5 million in salary and bonuses as the CEO of Bridger Aerospace, according to a company filing with the Securities and Exchange Commission.
Along the way, Sheehy became a major Republican donor and forged key alliances in conservative circles. When he was awarded the Purple Heart and Bronze Star in 2015, former Navy SEAL and congressman Ryan Zinke (R-Mont.) pinned it on his uniform.
Sheehy has donated big money to Republican fundraising platform Winred and several GOP political action committees, including a $50,000 donation in 2022 to More Jobs, Less Government, a super PAC with ties to both Daines and Zinke. He's also given directly to Daines, Zinke and Montana Gov. Greg Gianforte's (R) campaigns.
On several political contributions, Sheehy listed "cowboy" or "rancher" as his occupation.
As he flirts with a Senate bid in a deep-red state, Sheehy is sidling up to former President Donald Trump.
"I support Trump 100%," Sheehy told Montana Talks radio in April. Trump is eyeing a second term in the White House despite a mountain of legal troubles.
But as the Daily Beast reported this week, Sheehy did not vote for Trump in the 2016 primary and gave a maximum $5,000 donation to his Republican opponent Nikki Haley's PAC in the wake of a pro-Trump mob's attack on the U.S. Capitol on Jan. 6, 2021.
Still, Trump was "impressed" with Sheehy when the two spoke, Axios reported, citing a source familiar with their interaction.
Republicans in Montana share that fondness. In an interview with Montana Talks in April, Daines said Sheehy would be "a great addition to the United States Senate."
"To me it's the kind of background Montanans want to see: a strong leader, a conservative leader, a strong leader on national defense, a strong leader on conservative policies, and a proven not only warrior on the battlefield, but a proven businessman as well," Daines said. "We need to have more men and women with business backgrounds here in Washington that hold our conservative values."
"He's taking a look at the race," Daines said of Sheehy. "I hope he gets in."
Popular in the Community