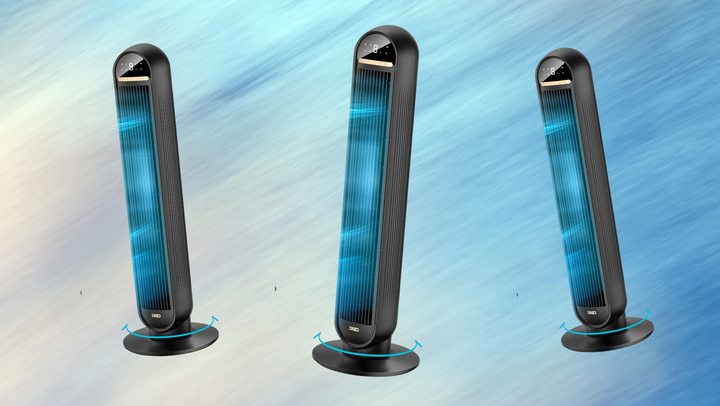 HuffPost receives a share from retailers on this page. Every item is independently selected by the HuffPost Shopping team. Prices and availability are subject to change.
There are many reasons to add a tower fan to your home's temperature-control arsenal. Maybe you need the gentle hum and air circulation of a fan to sleep at night, or something that's tall, slim and designed to cool a small space. If you're in the market for a highly-rated tower fan and aren't sure which one to pull the trigger on, take this as a sign: There's a customer-favorite option from Walmart currently retailing for 30% off the original price.
This bladeless Dreo 36-inch tall fan has four modes — normal, natural, sleep and auto — and comes with a remote for easy control from anywhere in the room. It provides 90-degree oscillation and a whisper-quiet 24-decibel noise level. It even offers a setting that automatically adjusts the fan speed based on room temperature, making it a smart choice for sleeping.
The popular model also boasts two promising designations: a "bestseller" title and a seal of approval from Walmart. It's also earned a stellar 4.9-star rating from over 500 reviewers that seem to be pretty obsessed with its powerful cooling properties. (Yes, folks — it puts the "fan" in fantastic.) Read some of the most informative reviews below or nab one for yourself already before it goes back up to full price.
"This is perfect, i really like everything about it. The size, power, options, it's very quiet. I'm enjoying it so much that i want a few more for other rooms. i can get rid of the big bulky ones now!" — Shebeme

"This fan is FANtastic! It's so quiet and blows a good amount of air. It's packaged well and the directions for mount assembly and remote use are easy to understand. The remote is very handy and I can operate and read the LED display from across the room. I haven't used the timer because it runs 24/7. I loved this fan so much that I came back and bought another one. I highly recommend this product and this seller." — Susan

"This is the first bladeless fan I have purchased. I am very happy with it. It is very quiet compared to other fans and provides a lot of cooling air flow. Having a remote is great. I didn't think I'd use the remote, but I do. I like that you can mute the beeping when you press buttons. And that the display light goes off so that it is not bothersome at night when sleeping. It also takes up less floor space than the typical fan, which I appreciate in my small home! I will likely buy another one of these for my living room." — Alicat

"I love this! Blows cold air and works perfectly. It cools my entire living, I have to lower the air level or grab a blanket because it works so good. Not loud, easy to use and the air controls are go from 1-4, with 2 or 3 is all you need to cool my living space from 76 degrees to 68! Works so good I bought 2!" — Tiffany

"[Fan]tastic! i neede a fan i could place in a small area. Air circulation was a must. This tower fan fit the bill. I love that it is bladeless, quiet, osculates and is multi-speed with a remote. It works really well with great air flow even on low. I recommend you buy this fan. Its a great product. Great price too!" — Leah
Before You Go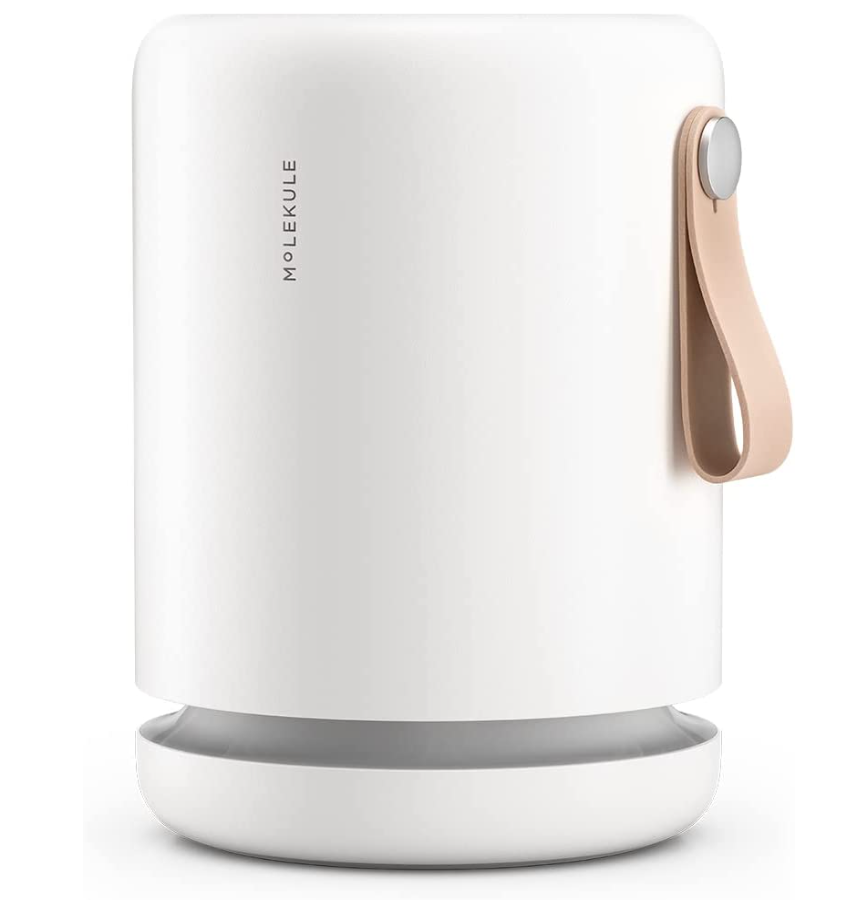 HEPA Air Purifiers That Can Filter Out Smoke