NEW YORK (AP) — Manhattan District Attorney Alvin Bragg agreed Friday to let Republicans on the House Judiciary Committee question an ex-prosecutor about the criminal case against former President Donald Trump.
Under the agreement, committee members will be able to question Mark Pomerantz under oath next month in Washington. The deal resolves a lawsuit in which District Attorney Alvin Bragg had sought to block Pomerantz from testifying, ending a legal dispute that escalated to a federal appeals court just weeks after Trump's historic indictment.
Among the committee's concessions, Pomerantz will be accompanied by a lawyer from Bragg's office, which is not typically allowed in Congressional depositions.
Bragg's office and the Judiciary Committee reached the agreement after the 2nd U.S. Circuit Court of Appeals issued a stay Thursday that temporarily halted enforcement of a House subpoena which had called for Pomerantz to testify.
The appeals court had been scheduled to hear oral arguments in the dispute on Tuesday.
Bragg's office said the agreement, delaying Pomerantz's testimony until May 12, preserves the district attorney's "privileges and interests" in his ongoing Trump prosecution.
"Our successful stay of this subpoena blocked the immediate deposition and afforded us the time necessary to coordinate with the House Judiciary Committee on an agreement that protects the District Attorney's privileges and interests," Bragg's office said in a statement.
"We are pleased with this resolution, which ensures any questioning of our former employee will take place in the presence of our General Counsel on a reasonable, agreed upon timeframe. We are gratified that the Second Circuit's ruling provided us with the opportunity to successfully resolve this dispute," Bragg's office said.
Bragg had appealed to the 2nd Circuit after a lower court judge ruled Wednesday that there was no legal basis to block the Judiciary Committee's subpoena and that Pomerantz's deposition must go forward as scheduled.
Under the agreement, Bragg withdrew his appeal.
Russell Dye, a spokesperson for committee chair Rep. Jim Jordan, an Ohio Republican, said in a statement, "Mr. Pomerantz's deposition will go forward on May 12, and we look forward to his appearance."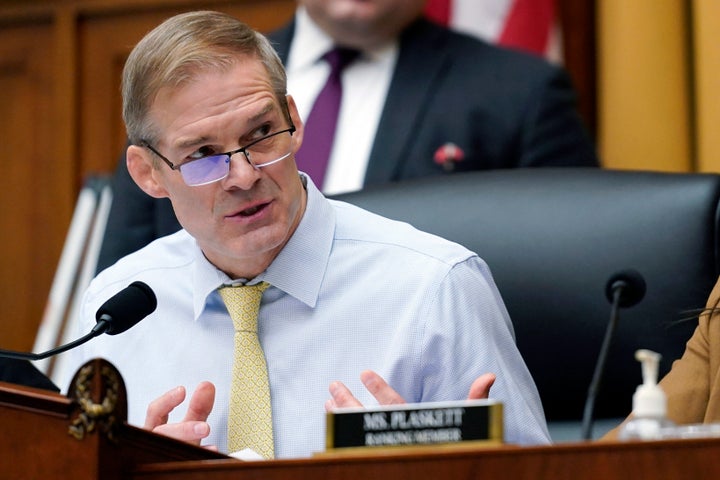 Pomerantz once oversaw the yearslong Trump investigation but left the job after clashing with Bragg over the direction of the case. He recently wrote a book about his work pursuing Trump and discussed the investigation in interviews on "60 Minutes" and other shows.
Bragg, a Democrat, sued Jordan and the Judiciary Committee last week seeking to block the subpoena. His lawyer, Theodore Boutrous, argued that seeking Pomerantz's testimony was part of a "transparent campaign to intimidate and attack" Bragg and that Congress was "invading a state" to investigate a local prosecutor when it had no authority to do so.
Boutrous said House Republicans' interest in Bragg amounted to Congress "jumping in and haranguing the D.A. while the prosecution is ongoing."
The Judiciary Committee started scrutinizing Bragg's investigation of the former president in the weeks that preceded his indictment. Jordan sent letters seeking interviews with Bragg and documents before subpoenaing Pomerantz. U.S. District Judge Mary Kay Vyskocil, a Trump appointee, said in her ruling Wednesday that she would handle any legal fights that may arise from other subpoenas in the committee's investigation of Bragg.
A committee lawyer, Matthew Berry, said at that hearing that Congress has legitimate legislative reasons for wanting to question Pomerantz and examine Bragg's prosecution of Trump, citing the office's use of $5,000 in federal funds to pay for Trump-related investigations.
Congress is also considering legislation, offered by Republicans in the wake of Trump's indictment, to change how criminal cases against former presidents unfold, Berry said. One bill would prohibit prosecutors from using federal funds to investigate presidents, and another would require any criminal cases involving a former president be resolved in federal court instead of at the state level.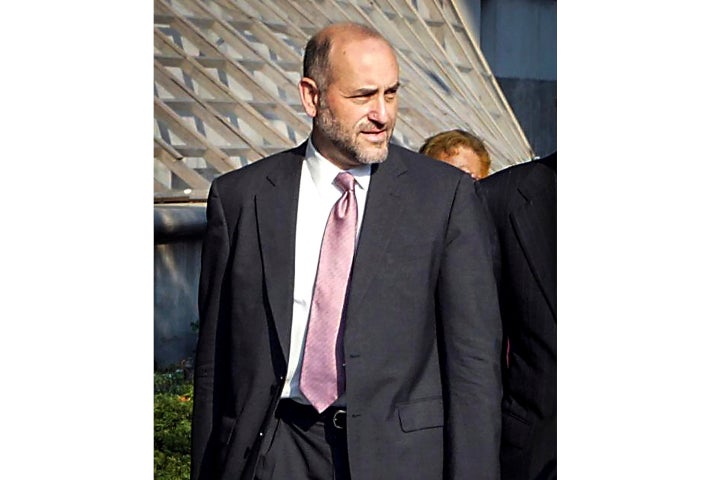 House Republicans, Berry said, want to protect the sovereignty and autonomy of the presidency, envisioning a scenario where the commander in chief could feel obligated to make certain decisions to avoid having local prosecutors in politically unfavorable jurisdictions charge them with crimes after they leave office.
For those reasons, Berry argued, Congress is immune from judicial intervention, citing the speech and debate clause of the U.S. Constitution.
Pomerantz could refuse to answer certain questions, citing legal privilege and ethical obligations, and Jordan would rule on those assertions on a case-by-case basis, Berry said, but he shouldn't be exempt from showing up. If Jordan were to overrule Pomerantz and he still refused to answer, he could then face a criminal referral to the Justice Department for contempt of Congress, but that wouldn't happen immediately, Berry said.
Trump was indicted last month on 34 felony counts of falsifying business records related to hush-money payments made during the 2016 campaign to bury allegations of extramarital sexual encounters. He has denied wrongdoing and pleaded not guilty.
Support HuffPost
The Stakes Have Never Been Higher
Popular in the Community