Trump addressed his latest criminal indictment by declaring his plan to ask for an immediate recusal of Chutkan, who was assigned to Trump's case when the Department of Justice charged him for his alleged efforts to overturn the 2020 election earlier this week.
"THERE IS NO WAY I CAN GET A FAIR TRIAL WITH THE JUDGE 'ASSIGNED' TO THE RIDICULOUS FREEDOM OF SPEECH/FAIR ELECTIONS CASE," he screamed online. "EVERYBODY KNOWS THIS, AND SO DOES SHE!"
"WE WILL BE IMMEDIATELY ASKING FOR RECUSAL OF THIS JUDGE ON VERY POWERFUL GROUNDS, AND LIKEWISE FOR VENUE CHANGE, OUT IF D.C.," he concluded.
Trump has pleaded not guilty to charges of four counts of conspiring to defraud the United States, conspiracy to obstruct an official proceeding, obstructing an official proceeding and unlawfully depriving voters of their civil rights.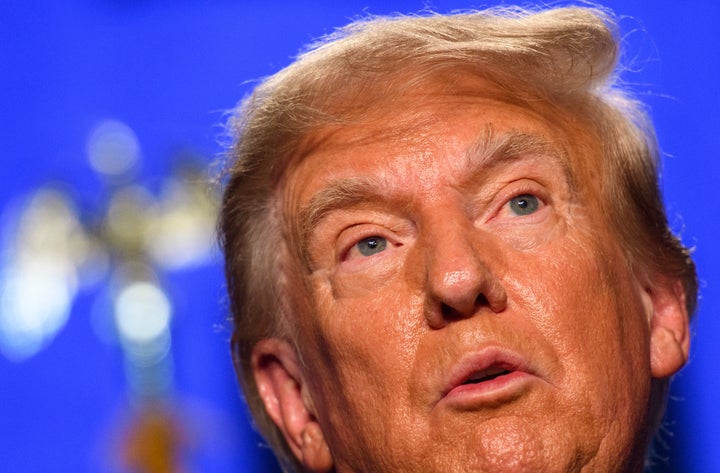 The upcoming conspiracy case won't be Chutkan's first experience with the former president.
The jurist, a President Barack Obama appointee, previously rejected Trump's 2021 request to withhold documents from a House committee investigating the Jan. 6 attack on the U.S. Capitol that year.
She also has a reputation of handing out heavy sentences for right-wing rioters, and has called the incident "an attempt of a violent mob to prevent the orderly and peaceful transfer of power from one administration to the next."
Trump has also complained about being prosecuted in Washington, D.C., which he called a "high crime embarrassment" to the nation in a Truth Social post last week.
"IMPOSSIBLE to get a fair trial in Washington, D.C., which is over 95% anti-Trump, & for which I have called for a Federal TAKEOVER in order to bring our Capital back to Greatness," he wrote.
An initial court date for the case has not been set.
Support HuffPost
The Stakes Have Never Been Higher
Popular in the Community