Former President Donald Trump suggested Monday that he's close to being charged in the Department of Justice's investigation into his handling of classified documents.
In an online post conveying panic, Trump expressed disbelief that he could be indicted and said he's innocent of all wrongdoing.
"How can DOJ possibly charge me, who did nothing wrong, when no other president's [sic] were charged," he posted in all caps on his Truth Social account.
Trump's message came shortly after his lawyers met with Justice Department officials in Washington on Monday, The Washington Post and The New York Times reported. The lawyers requested the meeting in an attempt to convince officials against charges, according to the Post.
In his online post, Trump argued that President Joe Biden and former Secretary of State Hillary Clinton should face charges instead of him.
Clinton "wasn't even close to being charged! Only Trump — the greatest witch hunt of all time!" he wrote.
Biden and Clinton have also faced scrutiny for their handling of classified documents. A special counsel is investigating after documents with classified markings were found in Biden's office and home, while an investigation into Clinton's use of a private email server during her time as secretary of state resulted in no charges, though she was admonished for being "extremely careless" by then-FBI Director James Comey.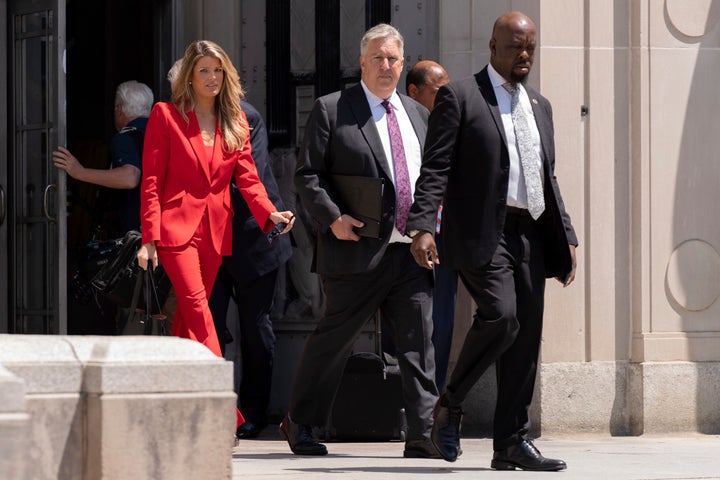 Former Vice President Mike Pence was also not charged after classified documents were found at his home earlier this year. The Justice Department recently ended its investigation into Pence's handling of those documents, and Pence ― who on Monday filed to run against Trump in the 2024 election ― was cleared of any wrongdoing.
"Mistakes were made, and I take full responsibility," Pence said after the documents were found in January.
The investigation into Trump is considering whether he or others close to him mishandled classified documents or obstructed government efforts to retrieve them.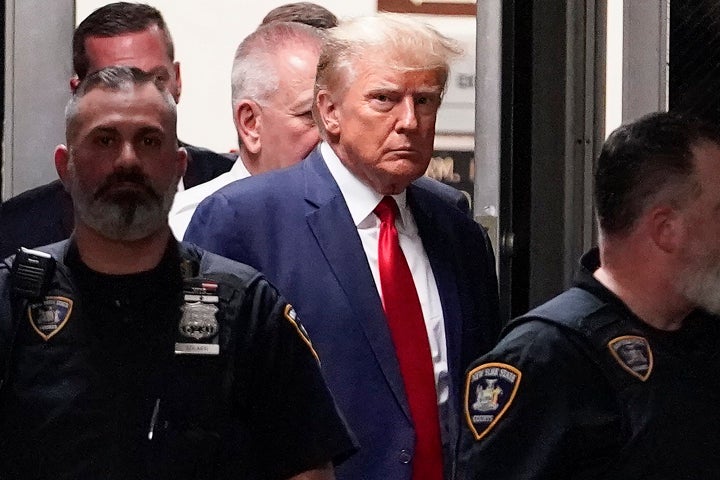 Trump reportedly had more than 300 classified documents at his Florida estate, Mar-a-Lago, after leaving the White House, and his employees were reportedly seen moving boxes of paper before the FBI and a federal prosecutor visited the property early last year.
Last week, it was also reported that Special Counsel Jack Smith, who is leading the investigation into Trump's handling of the documents, obtained audio from 2021 that captures the former president appearing to brag about having a classified document related to Iran.
On Thursday, Trump said he doesn't "know anything" about that recording and claimed, without supporting evidence, that he had the right to declassify documents as president.
Popular in the Community