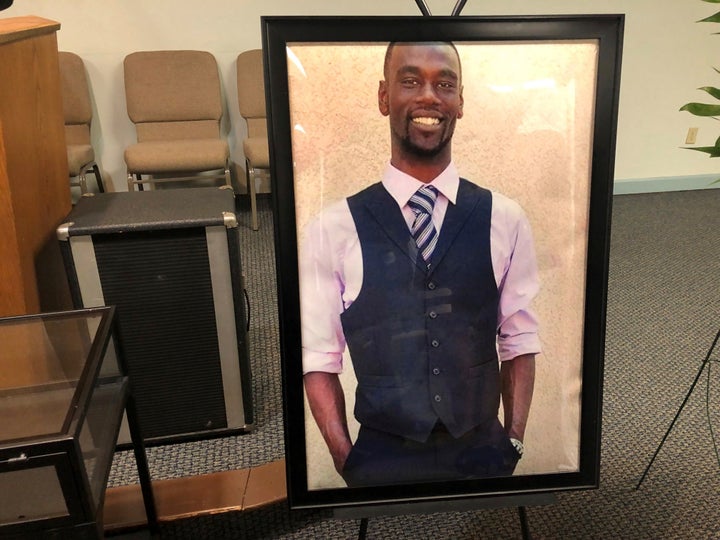 Memphis police on Friday identified and fired five officers who were involved in the Jan. 7 arrest and subsequent death of Tyre Nichols, a Black driver.

"After a thorough review of the circumstances surrounding this incident, we have determined that five (5) MPD officers violated multiple department policies, including excessive use of force, duty to intervene, and duty to render aid," a statement from the police department said. "Each officer charged was terminated from the Memphis Police Department."
Until Friday evening's announcement, the police department had not said much about the circumstances leading to Nichols' death other than vague references to a "confrontation" with police following a routine traffic stop for alleged reckless driving. The department has not released body camera footage, though it said it plans to next week.
Officials have not disclosed a cause of death, but Nichols' family said he suffered from cardiac arrest and kidney failure. Nichols' family viewed the body camera footage Friday, according to Benjamin Crump, a prominent civil rights lawyer, who viewed the footage with the family.
The police department identified the officers as Tadarrius Bean, Demetrius Haley, Emmitt Martin III, Desmond Mills Jr. and Justin Smith. The officers are all Black men and were employed by the department for at least two years. Mills was the longest-employed officer involved in the arrest; he was hired in 2017.
No charges have yet been filed against the officers.
Nichols was a former FedEx worker who loved skateboarding in Memphis. Last weekend, local activists released a photograph of Nichols lying on a hospital bed with a swollen eye and facial injuries that sparked widespread outrage in the community.
The family held protests during the Martin Luther King Jr. Day weekend in front of the city's police station.
This is a developing story. Please check back for updates.
Popular in the Community