Vanessa Tyson has received an outpouring of support from fellow academics in the days since she publicly came forward with allegations of sexual assault against Virginia Lt. Gov. Justin Fairfax (D).
More than 740 academics and allies signed onto a letter of support for Tyson as of Friday afternoon and demanded an investigation into her allegations, organizer Nadia E. Brown, a political scientist at Purdue University, told HuffPost.
"As scholars we ... know that decades of empirical evidence make clear that problems with reporting sexual violence are ones of under-reporting, not of fabrication, and that rates of reporting are particularly low for women of color," the letter states.
This evidence makes clear as well that people who report sexual assault stand to gain nothing and, in fact, risk a great deal. Vanessa has fought hard to carve out a career as a woman of color in academia. She has been incredibly successful, not only in terms of her external successes―as a tenured faculty member and the author of an important book―but more importantly, on her own terms. [...] Such a woman would not risk her career and reputation for anything less than a grave injustice. We therefore trust her when she says that a grave injustice has been committed.
Colleagues and friends have also rallied around Tyson on social media using the hashtag #IBelieveVanessaTyson.
Tyson, a Scripps College professor and Stanford University fellow, accused Fairfax of allegedly forcing her to perform oral sex on him in a hotel room while they were both attending the 2004 Democratic National Convention in Boston, Massachusetts.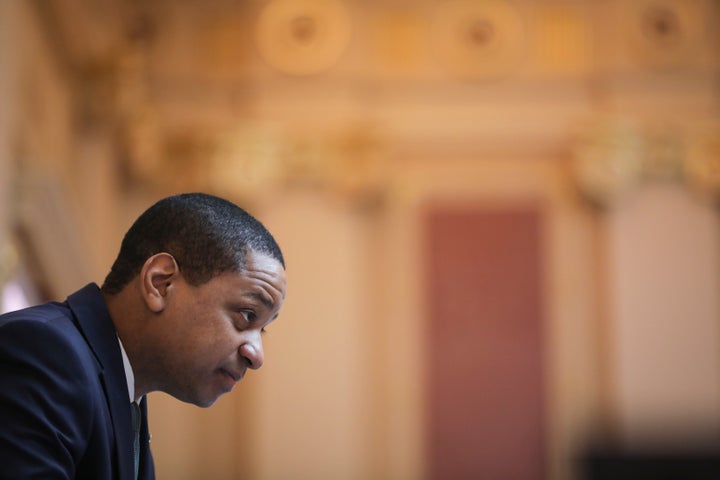 Five people, including several professors, in interviews with The New York Times said Tyson told them in conversations in 2017 and 2018 that she had been sexually assaulted at the 2004 convention. Three of them said Tyson named her attacker either as Fairfax, a lieutenant governor, or a rising politician.
The allegations have rocked Virginia politics at a time when several other top officials, including Gov. Ralph Northam (D), are facing calls for resignation.
Northam came under fire last week over a photo from his medical school yearbook page that appeared to show an individual wearing blackface beside another in Ku Klux Klan robes. Lawmakers on both sides of the aisle have called for Northam to step down, which could position Fairfax to take over as the state's governor.
Fairfax called Tyson's claim "false" and accused news outlets of taking advantage of "intense media attention surrounding Virginia politics."
The lieutenant governor had until now been widely viewed as a rising star in the Democratic party. Perhaps because of that, as The Daily Beast's Laura Bassett pointed out, women's advocacy groups haven't appeared to throw their support behind Tyson with the same vigor as the academic community.
"It's messed up," Zerlina Maxwell, a former staffer on the Hillary Clinton campaign, told Bassett. "It is a hard thing to call for someone to resign. It is a hard thing when somebody who is beloved by the party and who is ideologically similar to you does a bad thing and faces consequences. But if we're going to be the party that actually lives up to what we say and stand for, there have to be consequences."
Fox News cited a source close to Tyson's legal team who said the professor does not plan to press charges against Fairfax. The statute of limitations will run out in July, 15 years after the alleged assault.
An attorney for Tyson did not immediately respond to HuffPost's request for comment.
Popular in the Community